Goats, korean barbeque and music videos: An interview with the Generationals
Louisiana-based band Generationals sat down with us before their show at Underbelly back in June. They were touring to promote their recently released album, Heza off Polyvinyl, and we had the opportunity to ask them some pretty tough questions.
Ted and Grant are talented, hilarious musicians that are just looking for a good time. Their show was fantastic, and anyone who made it to their set saw live performances of hits like "Put A Light On" and "You Got Me."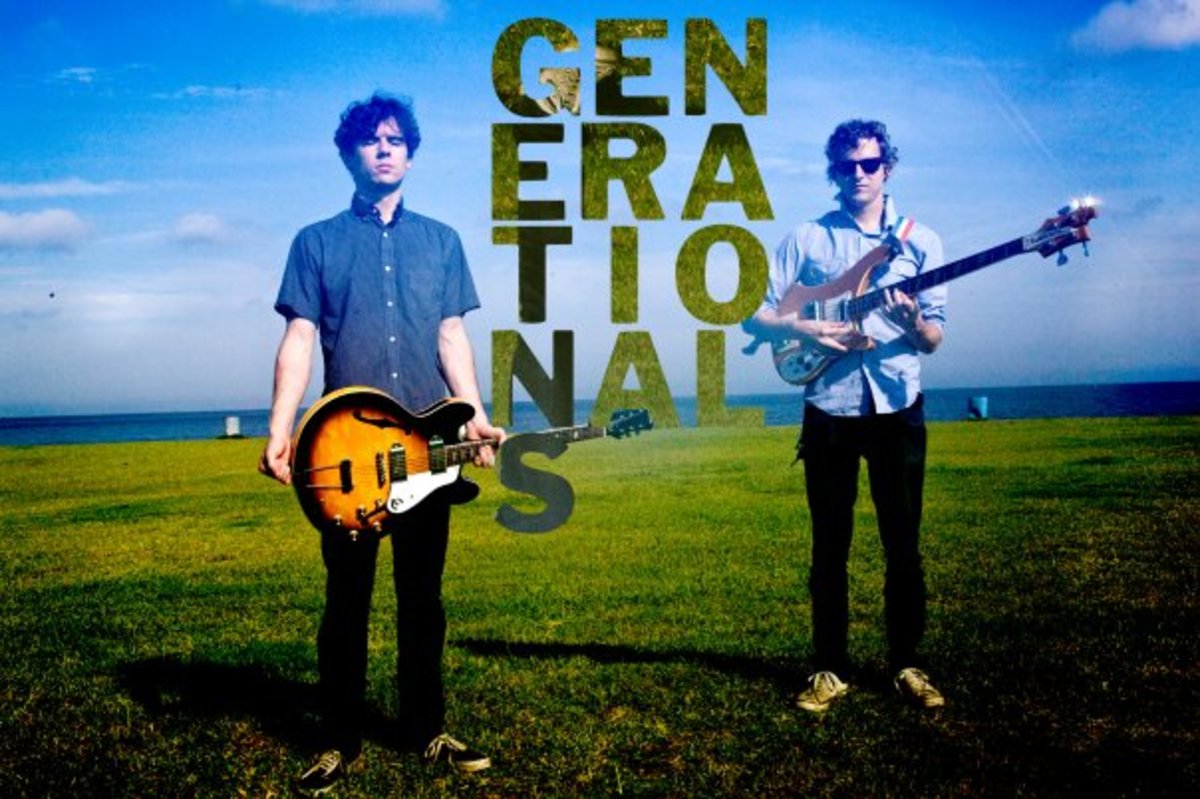 Spinnaker Radio: Do you guys have anything that you do before shows?
Ted Joyner: We do sound check and we'll typically hang out for a while, maybe get some food. And then we just start boozin' it. Been drinking a lot of tequila recently. And then…we call people in our lives that are annoying and then just make rude comments to them on the phone.
Grant Widmer: Yeah. I don't always drink, but depending on the mood, I might have a drink. I try to stick to warmer drinks. Although I'm saying that now, I'm drinkin' an ice drink right now.
SR: Have you guys performed in Jacksonville before?
TJ: It's actually our first – my first time – ever being in Jacksonville.
SR: How has the city been to you guys? How long have you been here?
TJ: Just a few hours. We went to Neptune Beach and then we came down here and I gotta say, I like it. I walked down to the Landing. There was a concert going on. A lot of good vibes down there.
SR: What is the best tour you've been on so far?
TJ: We had a really good time in New York. We played at a venue called the Bowery Ballroom. It was our first show there and it was a good one. That was a big moment for us, but this whole year has been a big step for us. So we're just reaping the benefits of that… I mean, a lot of our shows more recently have been a lot of fun. Lately we've seen the crowd get bigger. We've been having our best show in almost every city we've been to. It's been a lot of fun. We've been touring as Generationals for just a few years now, so it's been great.
SR: What is your favorite type of pet?
GW: A friend of ours had a goat for a while, and the thing about goats is apparently they eat anything. The goat actually got into a bag of concrete and started eating the bag of concrete and died. That was sad, but remember one or two times I did see the goat and hung out with him. A goat would be funny to have around.
TJ: And it could mow your grass.
SR: What about the worst city you've ever played? Like, playing in Alabama or anything that was just the worst city?
BOTH: What? No way! Why would you say that about Alabama?
TJ: No, we have good shows there. Alabama is a funny state. You can say there are preconceptions about it, but there are a lot of cool people there. All the people there — those forces have a way of bonding everyone in those places that are into x-bands or whatever. To have a good show, we really only need 100-200 people and it's a huge, good night for us.
SR: So when you guys were in school, what was your favorite subject?
TJ: I remember we were in fine arts music classes in high school. That was pretty awesome. I remember the teacher was really hilarious to me, and I seemed like a dorky dude. But in hindsight, he showed us incredible stuff. He showed us the movie Amadeus which was really boring to me at the time. But I'd watch it again. He showed us the musical Sweeney Todd. He used to play Peter Gabriel CDs in the room on a really nice stereo and was like, "Everyone shut up and listen to this. This is an awesome song." We were rolling our eyes, but that guy turned us on to some really good stuff.
SR: What's your favorite meal to have? I know you guys are probably on the road a lot, so you probably don't get to cook a whole lot, but what do you guys enjoy?
TJ: I guess I try to make sort of a Pho Tau Bay, which is my favorite Vietnamese place. There's actually a Korean place — New Orleans isn't really known for its Korean [food], obviously — but there's a Korean barbeque place called Korea House, which I really like. There's a deli I really like called Stein's Market & Deli. Some of it is not what New Orleans is known for "iconically" food-wise.
GW: Yeah, you don't go get a big ol' po'boy?
TJ: Yeah, we always use to joke about that.
GW: Soon as we get home, we get a big ol' mess o' crawfish.
SR: Did you guys just grow up from the bayou?
TJ: We did. I actually grew up on the bayou. I grew up about 50 yards away from a bayou.
SR: Is a bayou any different from a swamp?
TJ: A bayou is like a little tributary. It's narrow, almost like a little baby river. Bayou St. John is a famous New Orleans bayou. I grew up very near it. So yeah we're from the bayou; grew up in New Orleans. But, like any place, I think you start to, you know, you grew up around the stereotypical elements of the culture, and then they just become the normal, and then you end up looking for this Jewish deli in town because it's so new to you, or it's not ordinary. I guess that's the curse of living in a place that's just so deep in food culture that you end up thinking that that's really normal, and you can't enjoy it for being as extraordinary as it is.
SR: Where did you guys go to college? Did you have a good experience there?
TJ: We went to LSU Baton Rouge. It's what Grant was talking about, where places have a smaller scene. You wouldn't know of any cool, hot, new bands coming out of Baton Rouge necessarily, but because of that the people there are doing creative stuff. I like that kind of place… The artists and musicians had a tight little community there back when we were in school.
SR: Are there pieces of advice you may have for young college students pursuing their dream?
TJ: I don't know. Did you hear that the interest rates on student loans are about to double?
SR: So drop out?
TJ: Yeah, I'd say get out of there. Stop spending your money on college.
SR: So if you guys were rappers, what would your MC names be? Would you be a duo or would you have your own name?
TJ: Grant would be "DJ Rod" and I've always wanted to be known as "MC Wayans Brothers." I think we could probably take that show on the road.
SR: Would you be "dirty south styled" rappers?
TJ: Yeah. There would be a "dirty south" element since that's where we're from, but we would have to find a way to turn the stereotype, put our own spin on it. Maybe we show up with pinstriped suits or an orange jumpsuit. Then we take it off the orange jumpsuit and there's a pinstriped suit.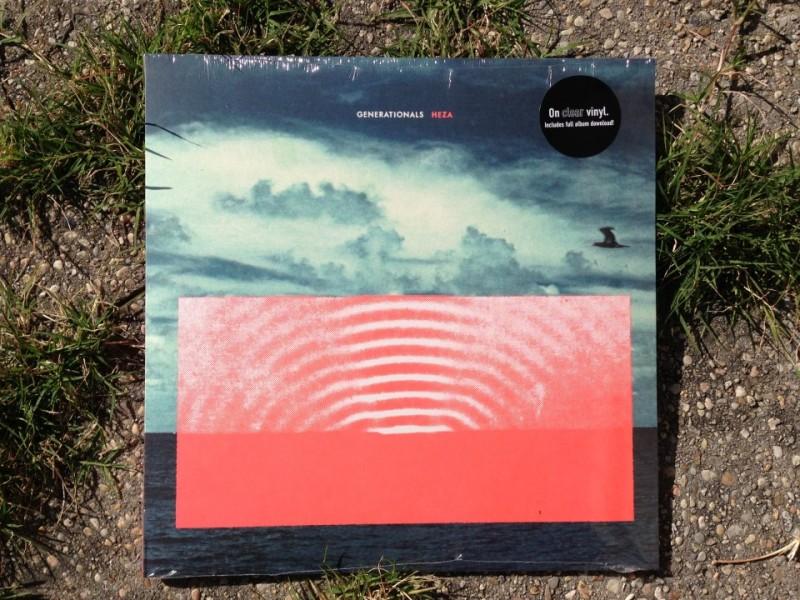 SR: I love the new album. I really do.
TJ: Thanks, man. I appreciate it.
SR: The video for the single "Put a Light on" is really interesting. Did you just happen upon the guy breaking TVs on the train tracks?
TJ: We were hanging out, and then that TV dude showed up and he was crazy.
GW: There's a guy in California. His name is Mike Cooler. He writes the magazine Cooler and brings his cooler out to the golf course. Cooler is the director of the video. He's also a musician and he's made a lot of music and music videos. He's an insane person. We brought him to New Orleans to work with us. He's done a video called STRFKR for another band on our record label. We've seen some of his work and were like, "I like his style." So he came down, did his Mardi Gras stuff, and we got him to work on this video with us. The idea was to capture dirt and grime that built to this flip-sided coin of Mardi Gras. We wanted to get a lot of garbage and horses and grey-looking stuff. That was the set up for that video, and we thought it worked out.
SR: As a duo, do you find it easy to get along as bandmates?
TJ: Before Generationals we were actually another band; there were five people. I think there's some practical things as far as just being two people. We have to agree, just the two of us, on stuff, as opposed to reaching some kind of five-way consensus on things. Management-wise, practically and creative-wise we bounce ideas off each other. You don't have to worry about having to make everyone feel included or dealing with too many different kinds of points of view. It's more of us balancing out each other. I feel like a duo, at least for us, has been fundamentally challenging.
This interview has been edited for length and clarity.