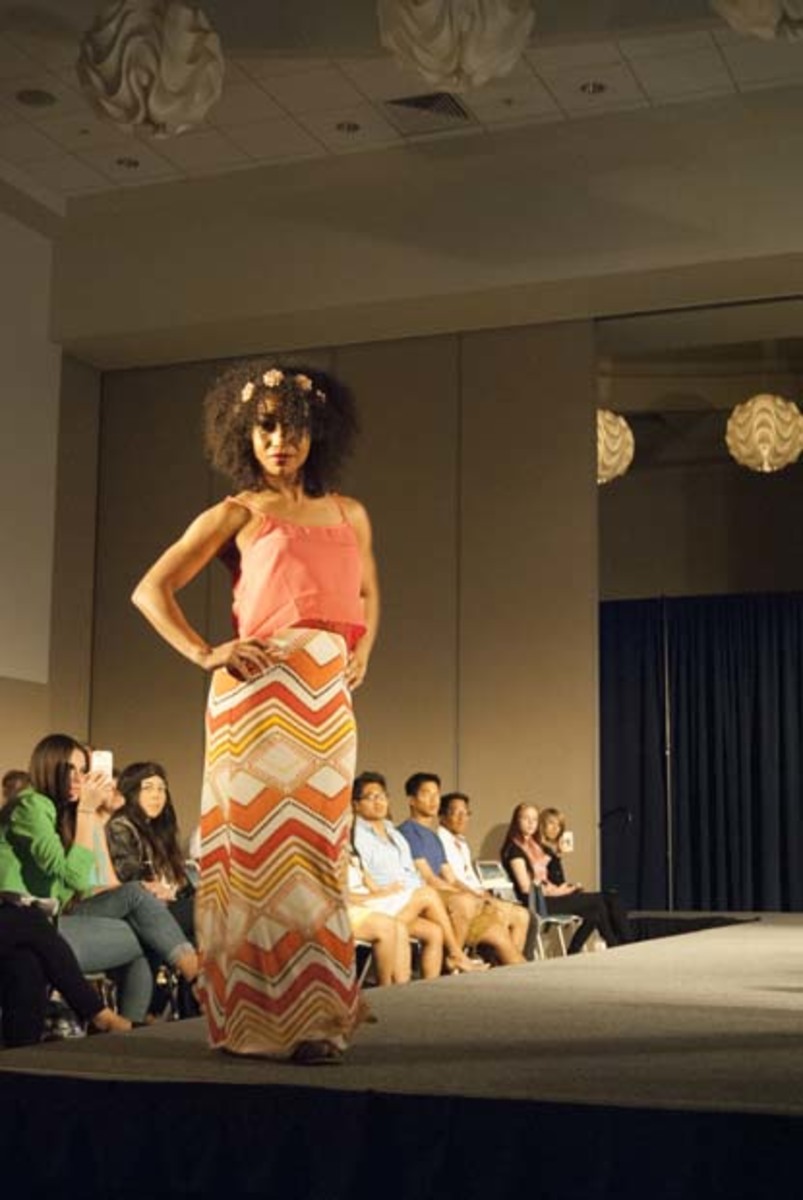 Pumping club music, dim lights, women in black dresses scurrying across the room to help guests find seats. Smiling and giggling students, faculty, and parents take their seats surrounding a runway the divides the room in half.
Spotlights flood the base of the runway as models strut, twirl, and glide down the platform one by one.
One of the black-clad women gets on the runway and welcomes the crowd to the Fourth Annual CHIC Fashion Show at UNF.
CHIC, which stands for Couture Helps Inspire Charity, is a club that raises body-image awareness on campus and uses fashion to reach students.
CHIC President John Silang said he started the club partially because there is no fashion major at UNF, and to give members the chance to learn more about the industry if they're interested after graduation.
The club has been active for three years and is on its fourth fashion show. "We want the audience to learn about body image issues," Silang said. "They should leave feeling confident about themselves."
CHIC brought speakers to the show to address issues like eating disorders. "We have an eating disorder team on staff," said Kristen Perez, eating disorder specialist from the Counseling Center. She said red flags for eating disorders include isolation, changes in eating habits, and decreases in mood.
Silang said two of his best friends in high school had eating disorders that he didn't know about until later. He said this happens to many people so they should look for warning signs.
"It could be your sister, best friend, or the person sitting next to you. That person could have an eating disorder and you wouldn't even know it," said India Powell, event coordinator for the UNF Women's Center.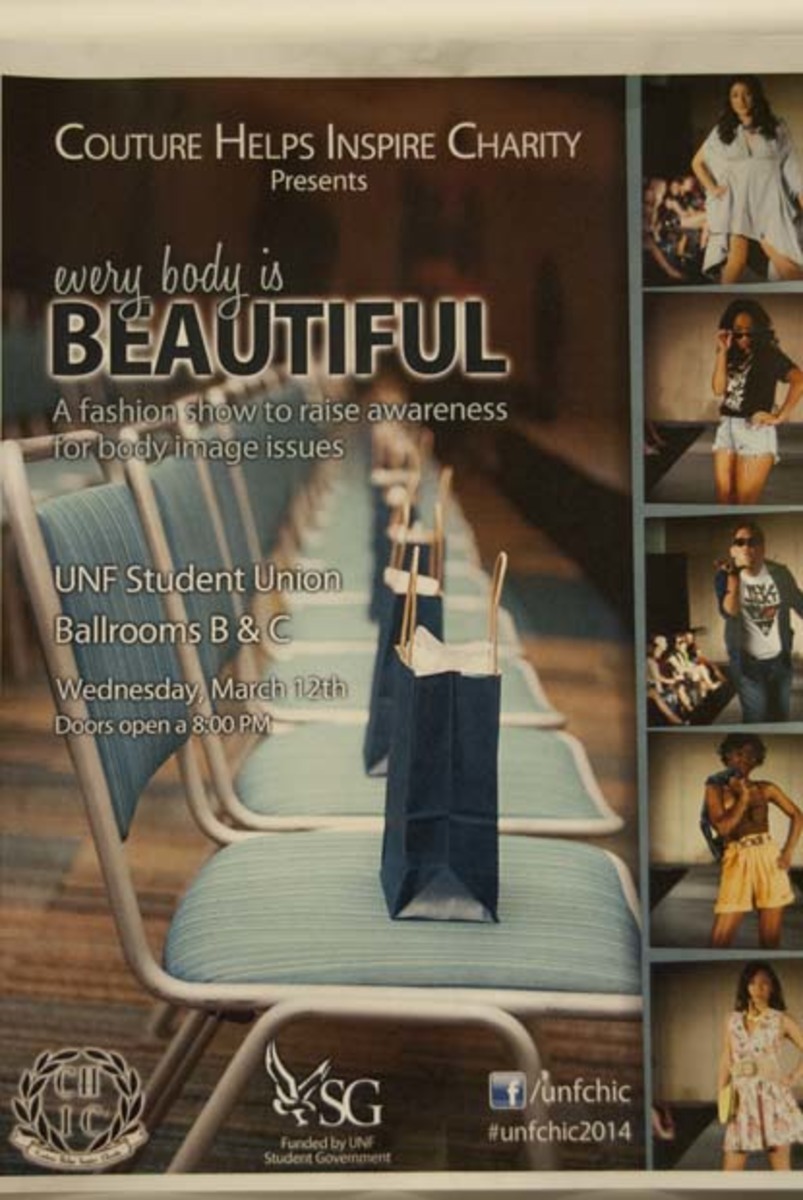 Courtney Clayton, vice president of CHIC, said body image needs to be addressed whether women are struggling with it or not.
Clayton said university students are impacted the most by body image issues. "We're on our own, taking care of ourselves. This age group struggles. The fashion industry portrays perfect skin and body types that are unrealistic," she said.
Students don't have to be models to join the club. Clayton said most members found the UNF CHIC on Facebook and joined the group before becoming a member of the club.
Clayton said students join because they have an interest in fashion and because they want to be part of a good cause. She said, even though the club is 90% girls, the founder and president is a guy. Plus the club is constantly growing, she said.
Clayton said the club exhausts itself during the fall and spring semesters to get ready for the fashion show — delegating tasks, trying to find guest speakers, getting a room in the Student Union and fundraising.
By the end of the fashion show, the room was getting warm and stuffy; bright lights bearing down on the models made them glisten. Different genders, skin colors, and body types owned the runway with confidence and bright smiles. It's all for the cause.
[wzslider info="true" lightbox="true"]
Email Brandon Thigpen at [email protected]