UNF student named president of National Student Nurses Association
Kelly Hunt is ready and experienced to lead on a national stage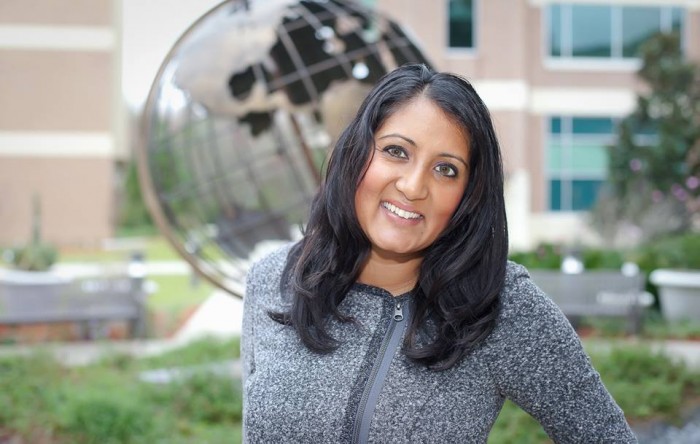 Student nurse Kelly Hunt was elected president of the National Student Nurses Association (NSNA) and is the third UNF student to hold the position. She was elected April 12th at the organization's annual convention in Nashville, Tenn. Hunt will represent student nurses all over the country. The NSNA is a nonprofit organization meant to assist in the professional development of nursing students.
Hunt's election platform was entitled "Servant Leadership," which refers to her passion for community involvement stemming from her work as a corporate trainer and manager at Starbucks. The platform comes from Hunt's belief that a nurse must serve to lead and be accountable to her community. Dr. Lillia Loriz, director of UNF's School of Nursing, said that Hunt has shown leadership ambition from the moment she started as student nurse: "When she started last Fall she was pretty ambitious… and ran for vice president." When asked if she thought Hunt would represent UNF well on the national stage, Dr. Loriz didn't pause before replying: "definitely."
Before her time in the nursing school at UNF, Hunt worked for Starbucks full-time from June 2004 to May 2013. Upon starting school last Fall, they allowed her to give up her duties as manager and corporate trainer and become a barista. When she worked for Starbucks as a manager and corporate trainer, the experience she gained while fine tuning a pilot program that was to be launched into 10,000 stores prepared her for future leadership roles. Prior to becoming president of the NSNA, she was president of the International Honor Society and was vice president of the Student Nurses Association at UNF.
Kelly Hunt is from Florida but has lived all over the country. Her husband is a captain in the United States Marine Corps, currently stationed at Camp Pendleton in Southern California. Both he and Kelly have lived there since June of last year. Before attending UNF, Hunt attended Valencia College in Orlando where she was on track to become a pharmacist. She explained that she had been talked out of becoming a nurse from people she knew and hearsay. After being accepted into two pharmacy programs, Hunt ended up declining both offers and applying to UNF's School of Nursing. "I wanted to be around people," she said. Instead of applying at nursing schools in California or elsewhere around the country, she applied only to UNF, explaining, "No school in California measured up in terms of community involvement. Community involvement was the most important thing. We do volunteer work in addition to our clinical hours."
Hunt is of Trinidadian descent, and as she moves into her role of president at NSNA, she believes that being a woman and a minority is a major win for diversity in the organization. She emphasizes diversity is important not just in regards to gender and race, but also in age and work experience. According to Hunt, focusing on diversity on multiple levels will help the association better serve its student members and their community.
Another important quality to Hunt is balance. Between going to school in Florida and living in California, Hunt travels regularly. Now that she is the president of the NSNA she will travel even more. In two weeks, she will travel to New York for an orientation and four days of meetings. She is confident she can handle traveling all over the country. In December, she traveled to Thailand for a study-abroad program. Hunt said that the two weeks she spent in Chiang Mai, Chiang Rai, and Bangkok changed her life. In the morning she would attend lectures and in the afternoons she would go out into the community, to local hospitals and sometimes to villages and temples. She had the opportunity to interview a couple monks in Thailand and learned the importance of finding balance firsthand.
Beyond graduation, Hunt hopes to become a Certified Registered Nurse Anesthetist (CRNA). CRNAs are nurses who specialize in administering anesthetics. As a senior this year, she hopes to come back to UNF in a year as a student in the graduate program. "I love chemistry," she said, "so it's a good match, plus I love the [operating room]." She isn't closing any doors however, saying she isn't completely set on anything just yet. Focusing on the year ahead, she is confident and excited in her role as the president of the NSNA. "My goal is to empower them to do whatever they want to do and mold the future of the nursing profession," she says of her fellow student nurses.