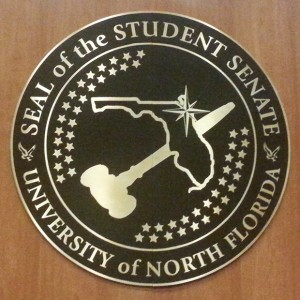 Student Government's Free Printing Campaign special request was approved by the Budget and Allocations Committee on July 14, which included an amendment for transportation to Jaguars football games. Two travel requests were also approved.
Special requests
SG's Executive Branch initially requested $18,330 to fund the free printing campaign, an initiative moving into its third year.
Students get 25 free prints each semester they can use at printers in the library and computer lab. After that, students pay nine cents for black and white copies and 25 cents for color copies.
SG funded almost 48,000 free prints last fall and about 45,000 in the spring, Student Body President Joseph Turner said.
Last year the amount of free prints used decreased, he said, and about 83% of the free printing budget was used.
Additionally, Turner said he wants to add an internal free printing lab on-campus, similar to one at the University of Florida.
The printer on the third floor of the Student Union is 14 times more efficient, he said, and he wants students coming from Lot 18 to have access to a printer before reaching the inner campus.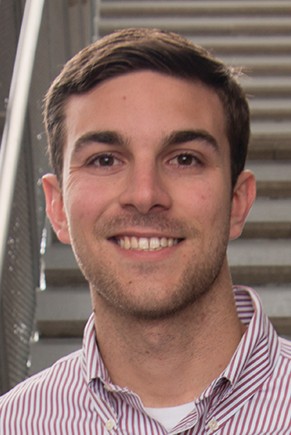 Also, he said since this lab printer is more efficient, he wants to increase the number of free prints available from 25 to 200. If the bill passes, this will go into effect in Spring 2015.
On this same special request, an amendment added $6,132 to expand the Jaguars ticket exchange by providing bus transportation to the games.
Turner said he initially wanted to have two separate special requests.  However, due to timing of the bus vendors getting back with him, he included the buses as an amendment, not a request by itself.
Turner said he wants to provide convenience for students who may not want to drive downtown and pay for parking, or for students who live on campus and do not have transportation.
He said the two buses can take approximately 110 students.
Student Body Treasurer Morgan Wolf said the bus amendment is a separate initiative, and recommended making a separate request.
Turner said he intended to follow a more clear-cut process, but providing this initiative to students trumps procedures.
Before the vote for approval, Budget and Allocations Chairman Michael Rotella said to the committee, by voting yes to the amendments, they add the Jaguar shuttle to the free printing campaign.
The Special Request for free printing, an internal free printing lab in SG, a lab by Lot 18, and buses to Jaguar games passed as amended for $25,112 after a unanimous vote.
On July 21, the final Senate meeting of the summer, the Special Request will go to the Senate for approval.
Travel requests
Lindsay Russi, graphic design senior and UNF Dance Marathon Overall Chair, requested $500 to travel to Chicago, Ill. to attend a national Dance Marathon Leadership Conference at Depaul University. The conference is from July 25-27 and will have students from other Dance Marathon organizations across the country for her to network with.
Russi said, since its inception seven years ago, the organization has raised over $160,000 and proceeds are donated locally to Children's Miracle Network.
The request passed unanimously.
James Flannagan, management and logistics senior, requested $500 to attend Succeed Faster, a national conference of college professionals to build entrepreneurial and business skills. The conference will be in Chicago from July 25-27.
"I'm the president of the Transportation and Logistics society and vice-president of SLAG, which is over 12 different clubs in Coggin," Flannagan said.  "So I'll be able to bring back all of the information from the conference and share it with the students."
The request passed unanimously.
__
There is $26,600 available in the Travel Request index and $131,670 left in the Special Request index.
Email Brandon Thigpen at [email protected]