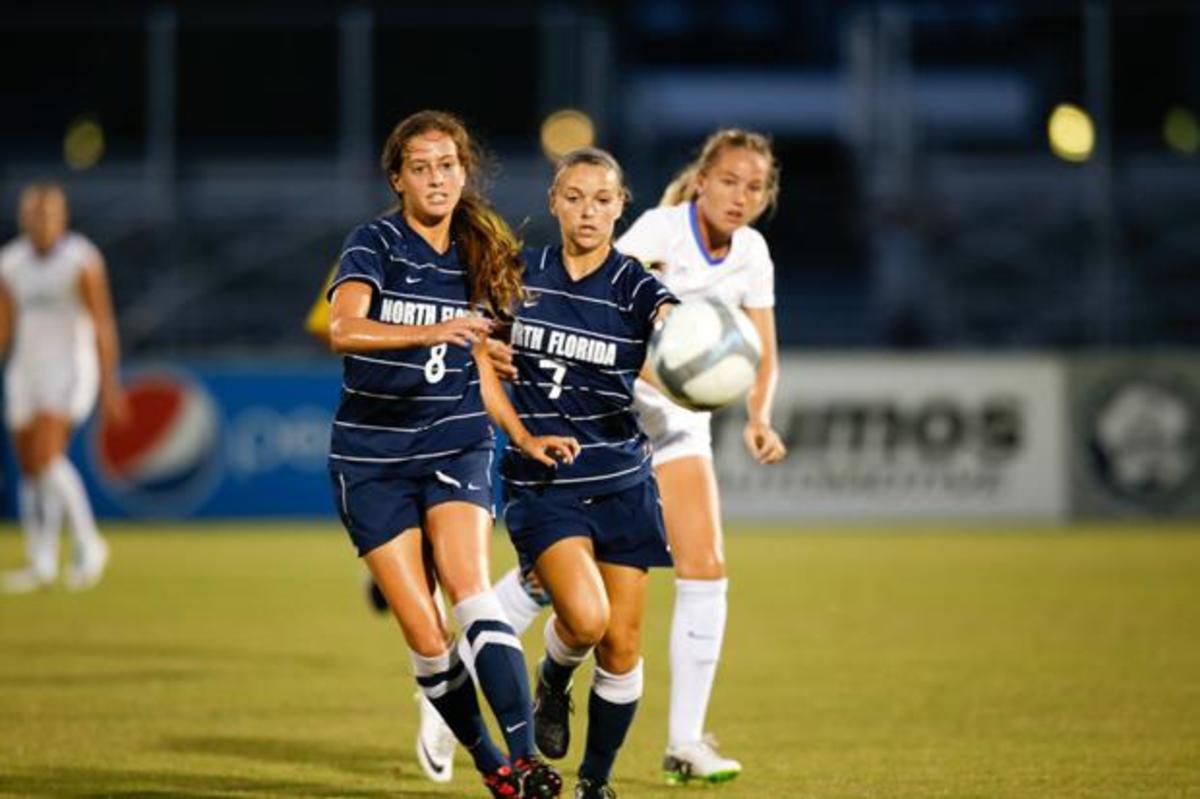 The Lady Ospreys weren't able to connect for a goal on any of the 10 shots they took during their home game against Florida Gulf Coast University on Friday night.
The UNF women's soccer team slumped to a 1-9 record for the season after their 3-0 loss to the FGCU Eagles at Hodges Stadium. This was UNF's and FGCU's first conference game of the season.
Although the Ospreys managed to hold off FGCU during the start of the game, the Eagles were able to sneak in a goal midway through the first half at the 25th minute.
FGCU striker, Shannen Wacker, racked up two goals for this game and ultimately helped the Eagles succeed. She is now tied with fellow teammate Tabby Tindell for most goals in FGCU women's soccer history.
"It was nice to see Wacker get two goals early on and take the pressure off," FGCU Head Coach Jim Blakenship said. "Overall I was really pleased with our effort tonight."
UNF sophomore Alexis Bredeau fired two of the four total shots on goal for the game. Senior goalie Megan Dorsey had an impressive six saves out of the 10 shots on goal made by the Eagles. Dorsey won the week five Atlantic Sun Conference Honors for Defensive Player of the Week.
"I thought we had some good moments in the game tonight,"UNF Head Coach Robin Confer said, "but we need to be more clinical in the attacking third of the field."
Coach Confer has hope for the rest of the season saying that the "effort and fight" the Ospreys have will pay off for them in the weeks to come against conference opponents.
Gallery photos by Camille Shaw
[doptg id="34″] Email Camille Shaw at
[email protected]