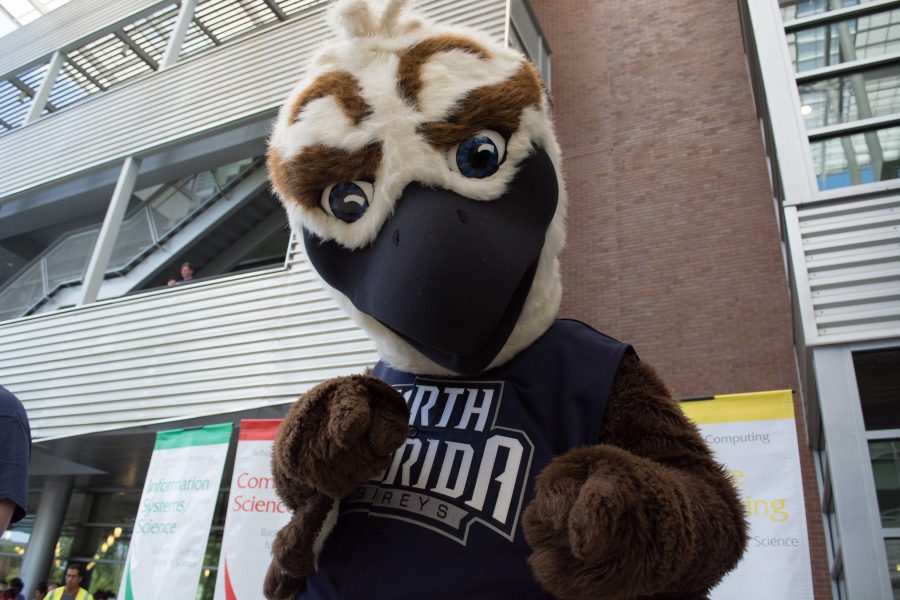 A small gray room marked the audition space where five hopefuls put their mascotting skills to the test in order to become the next beloved symbol of UNF sports: Ozzie the Osprey.
The audition began as emotions were called out to the actors. Prospects quickly changed emotions from happy to suave, to throwing a tantrum. Some took advantage of props and even people to portray scenarios like pretending to be a 7-year-old sneaking out of bed or becoming an impromptu director of the pep band. 
One by one, names were called down a long corridor in UNF Arena to indicate the next in line to lace up the large shoes and perform from behind the beak of Ozzie.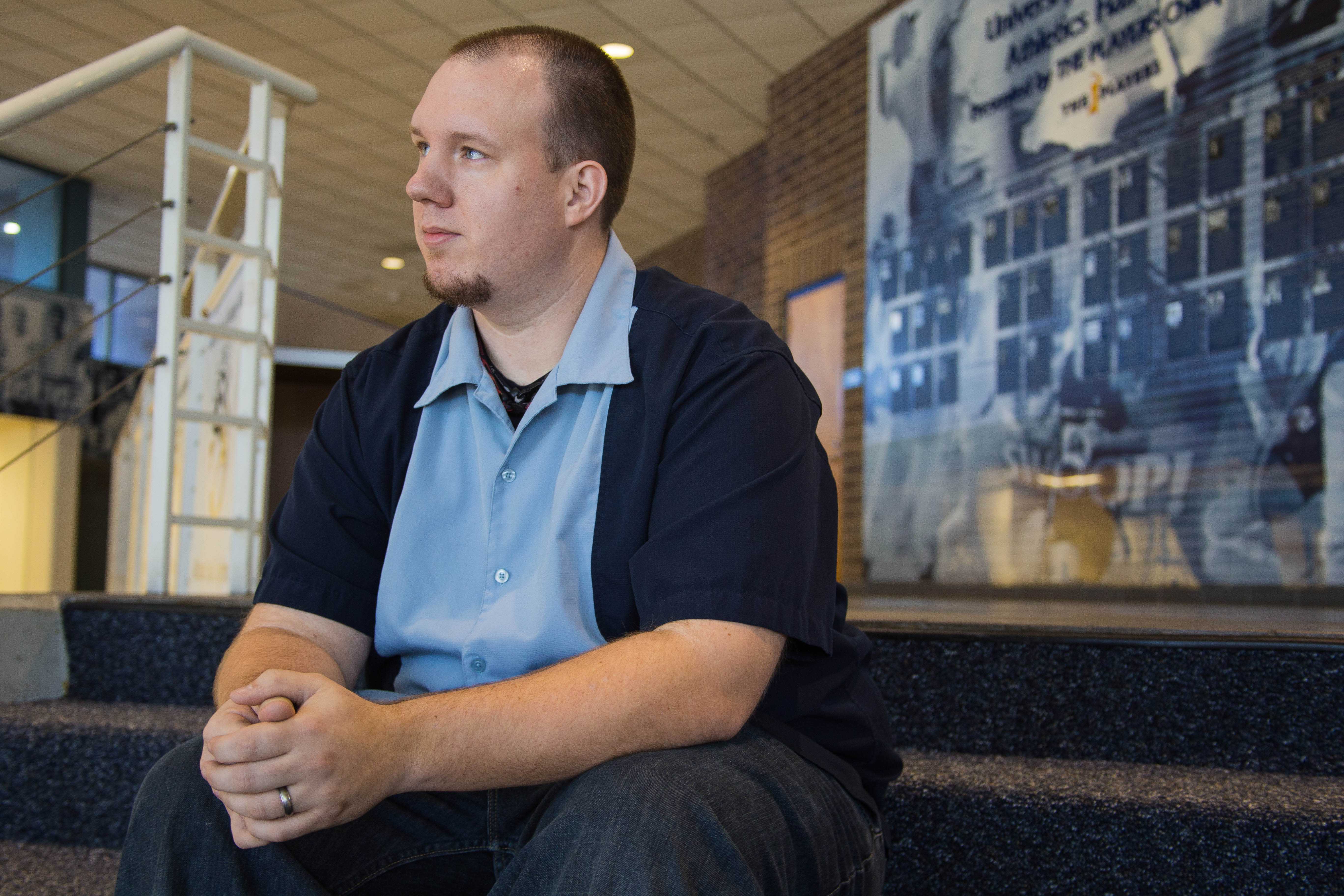 After signing their waivers, the Ozzie hopefuls met Matt Beigun, the man behind the mask for nearly a decade, who offered words of encouragement along with a mention of just how important the role is to the university.
"This is all off of improv… nothing's off limits in this room," Beigun said before guiding the potential Ozzies to the outer doors.
The students slipped into Ozzie's rotund, 7-foot-2-inch costume. They tried on Ozzie's shoes, which are larger than any player's pair on the court. The vision inside the oversized helmet is "more hockey than football" according to Beigun as he guided the first-time wearers through the gear process.  
Once Ozzie entered the room, the court — filled with assorted conversations from judges and staff alike — turned eerily quiet. The only thing filling the space was the enthusiasm of Ozzie and the reaction he brought from judges. Exaggerated emotions were the prospects' best hope as they tried to woo the panel of judges. They were graded on everything from crowd appeal and interaction to prop usage and creativity.  
 One final challenge for the prospects involves an exhaustive dance medley to songs like Michael Jackson's "Beat It," Taylor Swift's "Shake It Off" and Eric Carmen's "All by Myself." Exhausted, each actor stayed in character until they finished and breached the outer doors. Sighs of relief were audible from participants after the tryouts.
Irfan Pekusic, a senior studying communication, removed the mask and grinned as he caught his breath.
"Ever since I was little, I wanted to be a mascot," Pekusic said. He moved to the United States in 2000 and admired the various Jacksonville sports teams, and the Orlando Magic.  
UNF is searching to fill the position, but much more than that, the judges are tasked with picking someone to represent the university for games, promotional events or even weddings. One judge said she hoped the panel could make the decision quickly.
UNF Athletics will hold interviews with top prospects later this week. Spinnaker will update the story with more information as it becomes available.
After the tryout concluded, the court was empty. But soon, Ozzie's costume won't be.
—
For more information or news tips, or if you see an error in this story or have any compliments or concerns, contact [email protected]