Art, passion, and munchies at Shack Maui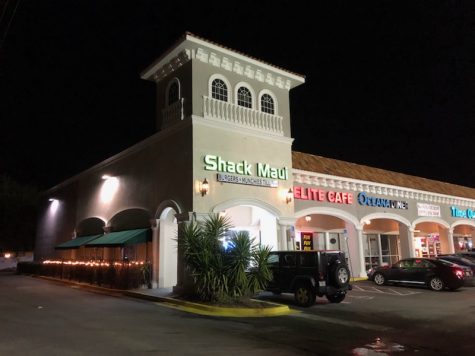 Mauricio Valderruten knew absolutely nothing about running a business when he dropped out of UNF (three years into his college career) to start Shack Maui in 2015.
He runs the restaurant with his girlfriend of seven years, Jessica, whose name occupies space on his lower abdomen in black tattoo ink. The two have been watching their little beach-area business grow quickly in the few years it's been active.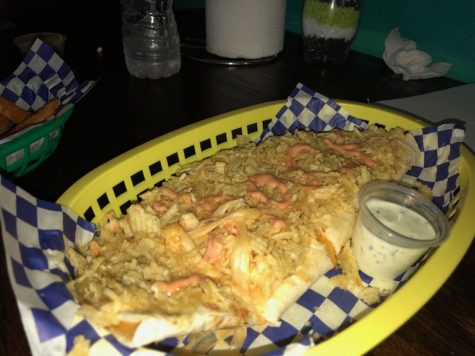 The answer was immediate when I asked Valderruten if Maui is more or less successful today than it was when it started:
"So much more."
Of course, when a restaurant is located 10 minutes from a college campus and it's open until 3 a.m., prosperity seems inevitable. But Shack Maui's unique food and atmosphere make it so much more than just a late-night go-to for munchies.
The menu is populated by burgers, quesadillas and smaller bites, often enhanced by a South American twist from Valderruten's Colombian heritage. Also playing a role are the crushed potato chips and sweet Maui sauce drizzled on many of the entrees.
Shack Maui draws its palette from all over the world. When its owners or employees travel the globe, they bring inspiration back with them to enhance their dishes, or as Valderruten calls them, "works of art." Maui goes beyond food, though, offering beer and cocktails as well—all on a college budget. Piña Coladas bolster the tropical theme, along with a bright yellow Passion Fruit Vodka as crisp and cool as an authentic island breeze.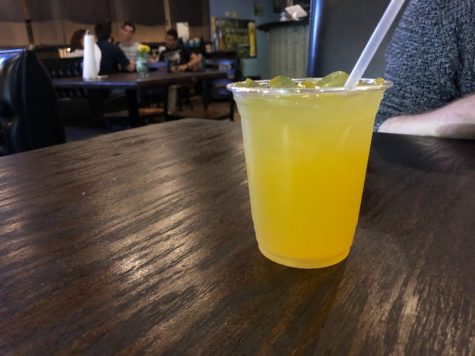 The restaurant is also designed to reflect that chill island vibe. Valderruten's love for art finds its way into Maui's ambiance, with ocean-themed murals and paintings blanketing the dimly lit interior. It's the perfect place to go hang out and grab a bite when the late-night cravings hit, and it's a quality dinner selection, too.
Valderruten is extremely optimistic about the future of Shack Maui, with huge goals for 2018. An expanded menu is in the works, offering vegetarian and vegan options. He hopes to have a food truck making trips downtown in a month's time. And by the fall, he plans to open a second location at either Florida State University or the University of Florida.
Shack Maui's success doesn't mean that Valderruten is giving up on his personal goals, however. He still wants to pursue his college degree, and he even wants to get into medical school. Valderruten's eagerness and immense passion seem determined to carry him through it all.
"I know nothing, but I trust myself completely," Valderruten said. This is his favorite definition of confidence.
Hours of Operation:
Wednesday—Monday: 4 p.m. to 3 a.m.
Tuesday: Closed
—
For more information or news tips, or if you see an error in this story or have any compliments or concerns, contact [email protected].