10 local restaurant gems in Jacksonville
Are  you completely convinced Jacksonville has nothing more to offer in terms of excitement? Are you tired of dining at the same five places every night?
Well, turns out there are plenty of unique restaurants in Jacksonville that will satisfy your Instagramming needs and your appetite.
The Ugly Cupcake Muffinry
This cafe offers a full breakfast and lunch menu, complete with outdoor seating and a full coffee bar.  With over 250 flavors and gluten, vegetarian and vegan options, it's vibrant yellow color, and proximity to the beach, makes it a must for anyone simply looking for a great muffin…or an Instagram photo.
Prohibition Kitchen
Looking for something more grown up? Located in the heart of St. Augustine, Prohibition Kitchen has live concerts and serves up anything from Classic Poutine to local oysters and even Vegan Jackfruit Banh Mi's. Make sure you snap a picture of the restaurants rustic feel and if you're left longing for more talk a walk around St. Augustine's historic puebla.
Georgie's Diner
If you're willing to drive to down St. Augustine, Georgie's diner sells authentic greek food. With red leather seats and a 1960s atmosphere, Georgie's is said to be a blast to the past.
Florida Creamery
This ice cream shop in Avondale is bursting with retro vibes. Along with it's orange and teal color and vintage booths, Florida Creamery offers a variety of candies, seasonal and original ice cream flavors, hotdogs, catering and birthday parties. Here's to endless sundae parties.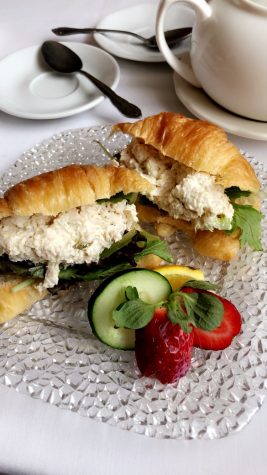 Ashes Boutique
Head down to Ashes boutique for a bowl of their creamy tomato soup or a mystical afternoon tea tray, complete with pastries, sandwiches and endless tea. On your way out of the tea room stop to check out their boutique consisting of gifts to buy for you or your loved ones.
Sippers Coffeehouse
Looking for an authentic coffee shop? Sippers Coffeehouse offers a cute, calm and homey space for those in the mood to chat, study or relax. It's brick wall interior and cozy furniture resembles that of an ideal small coffee shop.
Sweet Pete's
Step into the whimsical world of Sweet Pete's. Located in Downtown. With two stories, checkered floors and chandeliers resembling candy, Sweet Pete's is one of the most Instagram worthy spots in Jacksonville. Whether you're looking for a fancy dinner from the Candy Apple cafe, a cold sweet treat, candy, or good pictures head over to Sweet Pete's to satisfy all of your childhood fantasies.
Cookie Dough Bliss
Located just 5 minutes away from UNF, Cookie Dough Bliss offers more than 20 flavors and gluten free and vegan options. Get a scoop of safe-to-eat cookie dough in a waffle cone or a cookie dough shake and indulge.
Kickbacks Gastropub/ Guzzlepipe and Guttyworks
If you're looking for a cool and unique dining experience and  want to have a couple of drinks with friends, visit this pub that offers private dining spaces, one of which includes "The belgian basement" where beer is stored. For eye-catching pictures, dine in the main dining room which features a steampunk museum with sculptures, paintings, murals and a backdrop made out of 11 million pennies.
Mini Bar
From Samoa to Pop Tart, Jacksonville's first mini donut shop features a variety of signature donuts. As soon as you step through the door you are greeted with modern and eclectic decor. Need something to wake you up? Grab a cup of coffee to go with your treat. Just be sure to snap a picture in front of the signature mini bar car with one of your fruity pebble donuts.
—
For more information or news tips, or if you see an error in this story or have any compliments or concerns, contact [email protected]