Adaptive Toys at UNF
In a busy week of homecoming and the inauguration of President David Szymanski, the Adaptive Toy lab was one of many to showcase their projects and accomplishments for the school.
The lab may be hidden away in building four, but it's where students come together to build toys for disabled children. Examples of these toys include driveable cars, robots that move with the children, and stuffed animals.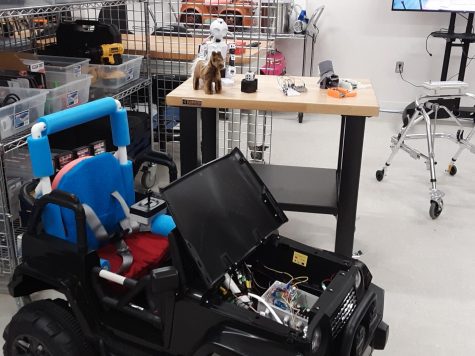 Juan Aceros, an electrical engineering professor, was happy to display the creations of engineering students.
"A child that's unable to walk can operate these by using a joystick. So now they can go to the playground, play with their friends."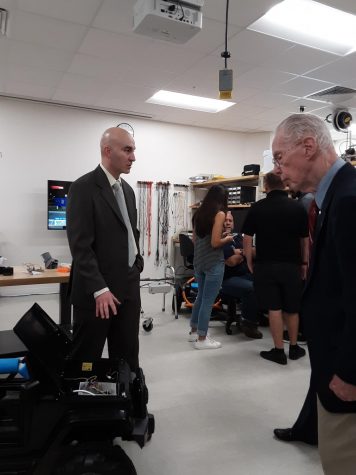 While the Adaptive Toy project is nothing new to UNF, the lab has also been creating tools for the children to use, like walkers that measure the amount of pressure applied to them.
Eli Moorhouse, a senior electrical engineering major thinks it's a great project.
"I think hands down it's the most rewarding thing you can do. You can study for a test, get an A or whatever, but that doesn't really compare to when you go to the toy reveal and you get to give a child this car that you spent three, four months working on," Moorhouse said. The parents start tearing up and everything; it's a really rewarding experience to work on this project."
For more information about the Adaptive Toy Project, you can click here.
__
For more information or news tips, or if you see an error in this story or have any compliments or concerns, contact [email protected].