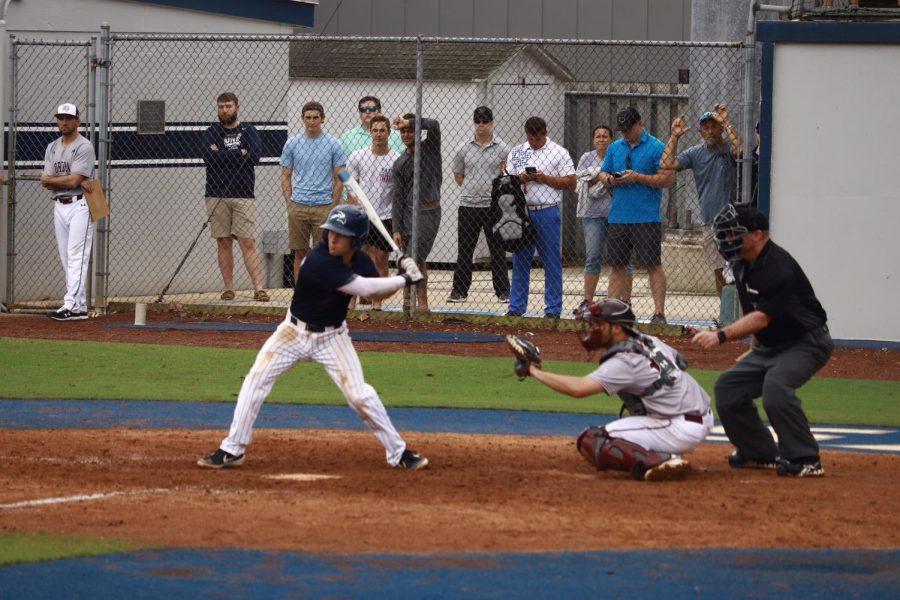 Brett Nweeia
After losing game one, the Ospreys took game two led by heavy hitting.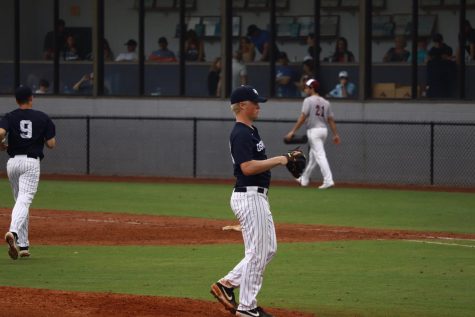 Game One
The Rams grabbed an early 3-0 lead in the first three innings with base knocks by Junior Matt Tarabek and Sophomore Jake MacKenzie and an RBI groundout by Junior Alvin Melendez.
Senior Jay Prather countered with an RBI single to center in the bottom of the third to get the Ospreys on the board, 3-1 Rams.
Mackenzie singled in the top of the fourth to plate one to extend the Rams lead to 4-1.
North Florida began to chip at the lead as Junior Tanner Clark hit a sacrifice fly to right to score one, 4-2 Rams.
Sophomore Nick Labella drilled a homer to left field to add an insurance run as the Rams were up, 5-2.
The Ospreys weren't backing down as Junior Tanner Murphy sent a long-bomb to left in the bottom of the fifth for a home run as the Ospreys came within two, 5-3.
Murphy wouldn't stop there as he came back to bat in the bottom of the sixth and plated a runner on an RBI single to left as the Ospreys inched closer, 5-4. The Ospreys tied it at five in the same inning on a Prather single to score one.
Tarabek broke the tie in the top of the seventh on an RBI single to reclaim a 6-5 lead. The Rams added two more runs in the game to finally win, 8-5.
Game Two
It was a rough top of the first for Senior Nick Marchese as he allowed four runs, including a three-run-homer by Senior Justin Bardwell as the Rams were off to an early 4-0 lead.
The Ospreys drummed up some runs on after Prather reached on an error to score one and Junior Tanner May grounded a single to left to score one more as the Ospreys trailed, 4-2.
In the bottom of the second, the Ospreys tied it at four on RBI's by Senior Chris Berry and Murphy.
After that first inning, Marchese settled into a groove as he held the Rams scoreless up until the fourth inning when he was replaced by Senior Ethan Michaelis.
In the bottom of the fifth, Junior Austin Hurwitz gave the Ospreys the 5-4 lead with an RBI single to right. In that same inning, Junior Blake Marabell scored on a wild pitch to push the lead to 6-4. Prather drove in the final run of the game on an RBI double to left as the Ospreys eventually came out with a 7-4 win.
Worth Noting
Murphy led the Ospreys with five hits in the double header
Michaels earned his second win of the season and Senior Trace Norkus earned his second save of the season.
__
For more information or news tips, or if you see an error in this story or have any compliments or concerns, contact [email protected]