The University of North Florida's campus is no stranger to its share of bike thefts, with two separate thefts reported in the first week of the fall semester alone. This has been an ongoing issue, with many bike thefts reported every year to the University Police Department. 
A quick look at Spinnaker's previous articles on the matter shows an extensive history spanning years of serial bike thefts and random reports of stolen bikes. But why would someone want to steal a bike? To understand why, think like a bike thief.
Bikes come in a range of prices but can easily be sold for $100 or more. That's a pretty good deal for how available and accessible they are on campus. They're also easy to take—even easier if there's no lock—and it can look inconspicuous while taking one. A stranger can't tell if the person taking the bike off of the bike rack is the owner or not. Thieves can also leave on the bike, making a quick escape. 
The simplest way to protect your bike from being stolen is to lock it up. You'd be surprised by how many people forget that step, but that doesn't mean using any bike lock will do. Having a cheap lock is essentially the same as not having one. Also, be careful about buying one that has a big price tag but no data to back up its reliability.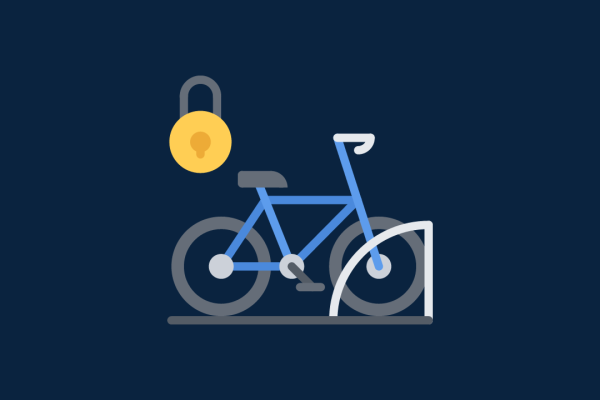 According to multiple UPD reports, bike locks were simply cut. How can you counter that? Stick to bike locks that can't be broken by a wire cutter, such as higher-end U-locks and thick cable locks. 
Now, how should bikes be locked up to increase their likelihood of not being stolen? One way, with a U-lock, is to lock up the rear body and wheel together. 
Another way is to intertwine a cable lock with the bike's body and the bike rack in such a way that it would take more time to unravel it. This could give the student some time to come back or dissuade the potential thief from stealing their bike at all.
 The best way to protect the bike is to have both a U-lock and cable lock and use the methods described above.
Regardless of having a lock, students need to make sure that they're checking up on their bikes every once in a while. Moving it around also can dissuade potential thieves from stealing their bike, as they know that someone is routinely checking up on the bike and would know quicker if the bike was stolen.
___
For more information or news tips, or if you see an error in this story or have any compliments or concerns, contact [email protected].