Panel sparks discussion about challenges and success as a Hispanic woman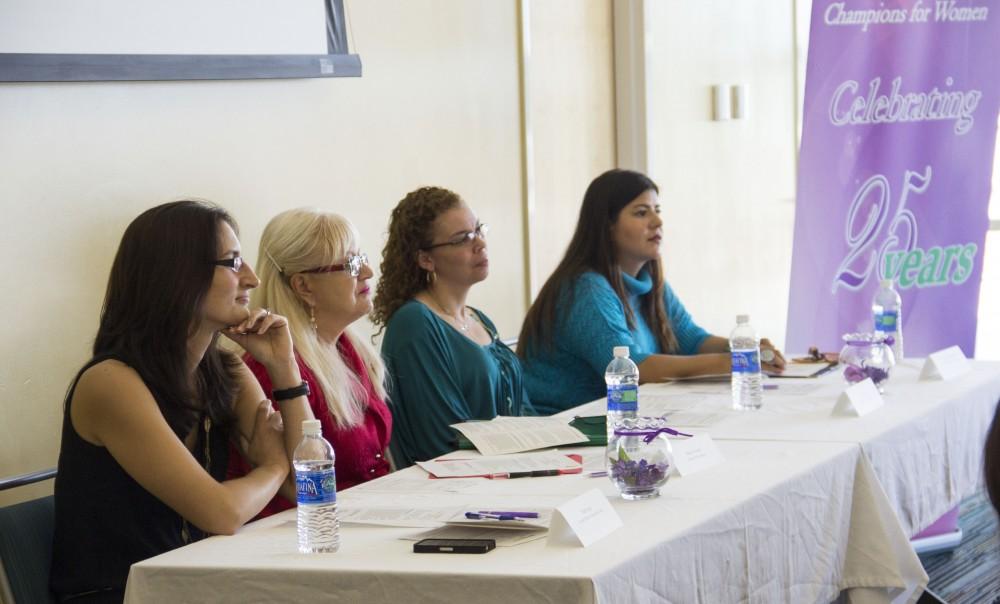 In recognition of Hispanic Heritage Month, the UNF Women's Center, Intercultural Center for PEACE, and Sigma Lambda Gamma National Sorority, Inc. hosted a discussion led by several Hispanic women in leadership roles at UNF to discuss how their cultures affect their lives.
The Hispanic Women of Influence panel took place September 27 at noon in the Student Union West. Members of the panel included Ruth López, Assistant Director for the International Center; Rocelia Gonzalez, Director of ADA Compliance Office; Maria Castro, Coordinator of Career Development Services; and Dr. Constanza López Baquero, Assistant Professor of Spanish.
The challenges of being hispanic and being a women were a main topic of conversation.
"It starts with the students if there is going to be a change," Baquero said.
The panel was presented with questions from the moderator, Nikkiey Gonzalez, a senior marketing major and founder of UNF's chapter of Sigma Lambda Gamma.
"I was thankful for the opportunity because it gave us an opportunity to motivate students to believe in themselves," Rocelia Gonzalez said.
After Gonzalez finished asking her questions, the audience got a chance to ask the panel a few questions.
The discussion touched on many different topics such as the influence of their culture on their leadership style, the work positions they found to be most fulfilling, what it takes to be successful as a Hispanic woman, the interaction between women in the workplace, and the values that they have learned from their culture.
"It was wonderful to see and hear those women's stories of how they became successful in their professions. I liked their advice to the students, the future generation," said Brian Dunbar, a junior International Business and Spanish major.
Email Kasandra Ortiz at reporter[email protected]unfspinnaker.com