Vice President cites lack of trust and competence as reason for resigning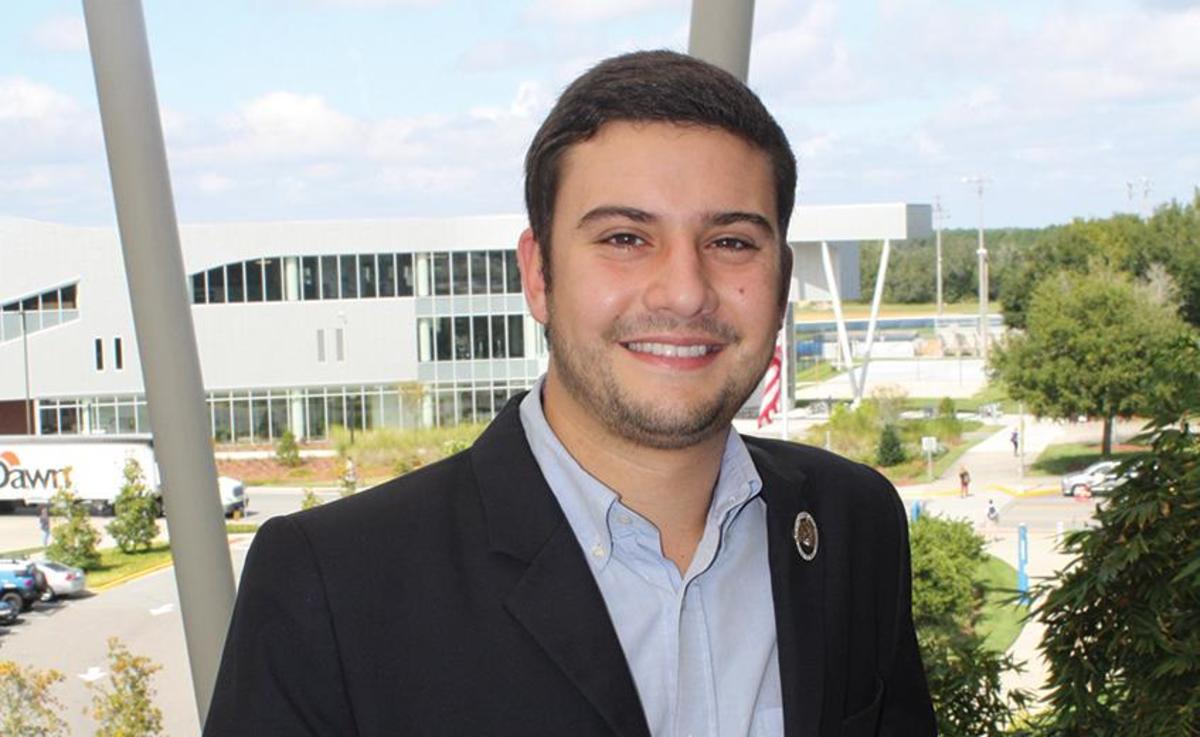 Vice President William 'Billy' Namen resigned from his position, citing the lack of trust and morals within Student Government as the reason.
In his resignation letter emailed 8 a.m. on Jan. 21 and addressed to SG President Carlo Fassi , Namen wrote, "my core values and morals are not aligned with the dysfunctional organizational culture and lack of morals and trust within student government."
Namen emailed the letter to SG members and professional staff, VP of Student Affairs Mauricio Gonzalez, and Spinnaker advisor John Timpe.
The Spinnaker contacted Namen, who would not comment.
Namen wrote, "when we first discussed running together, you asked me what we needed to be successful in completing our initiatives. I replied, 'Clear direction and trust.' You have provided me with neither."
According to the email, the biggest obstacles Namen faced in SG were the "inflated egos, office politics, and incompetence."
Namen went on, "I refuse to settle for any form of disrespect or maltreatment, particularly from individuals whose only credibility resides in their job title as opposed to demonstrated excellence and leadership."
Fassi said he believes Namen resigned over a disagreement in which direction they wanted to lead the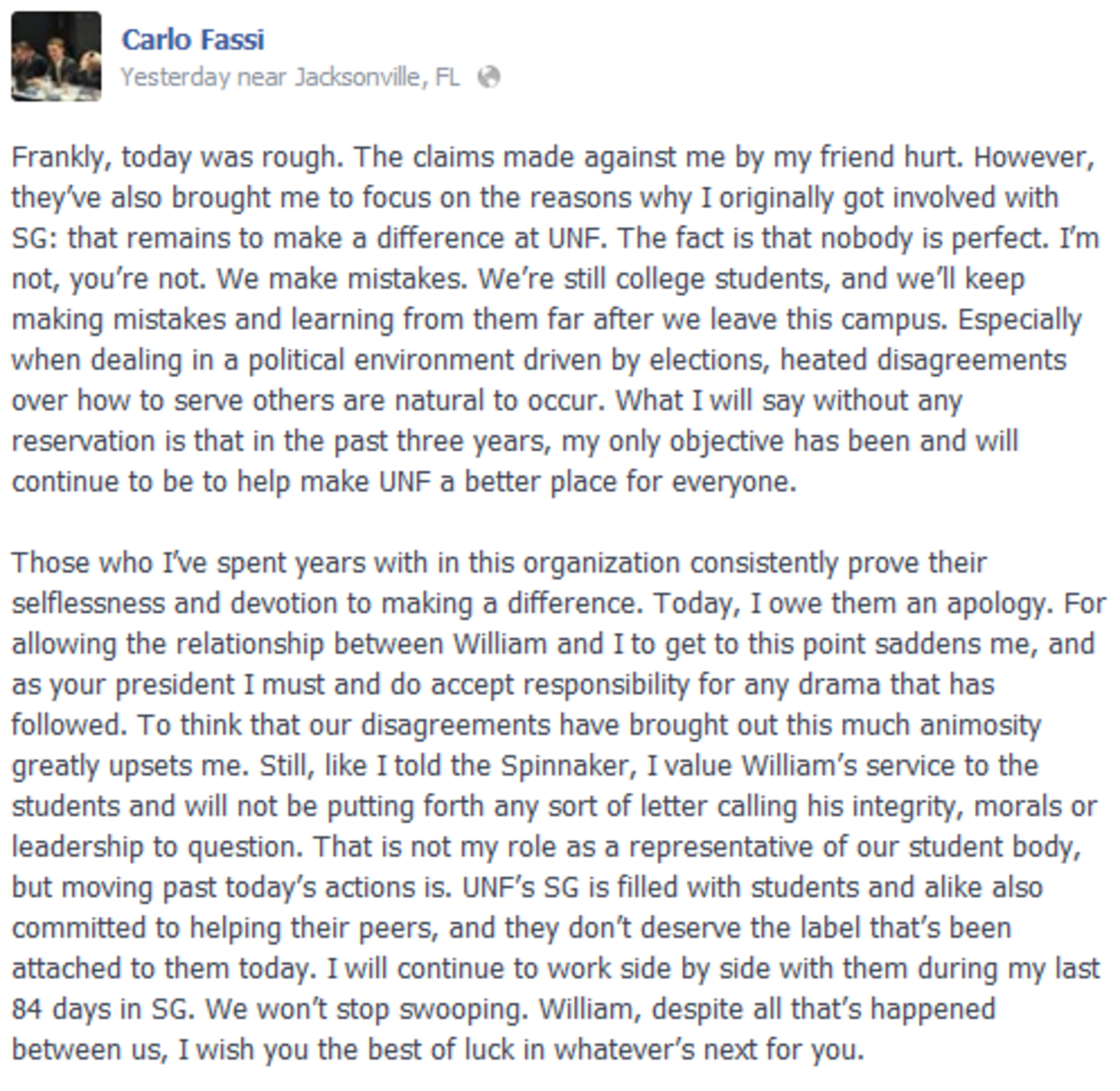 Red Party in.
He said he did not expect for Namen to resign by email and he is disappointed he resigned. Fassi said he considered Namen to be a vital asset of SG.
"William was an extremely helpful and extremely effective vice president. I wouldn't have chosen him had he not been as competent and willing to put forth the energy in the position. That's why I'm disappointed. We're losing a qualified individual."
Namen wrote that his emailed letter also served as his exit interview.
Within SG, Namen has held the position of Senator, Budget and Allocations Chairman, Student Body Treasurer, and Student Body Vice President since Fall 2010.
The next President and Vice President will be nominated at the Senate meeting on Jan. 27 at 7:30 p.m.
Email Danae Leake at [email protected]