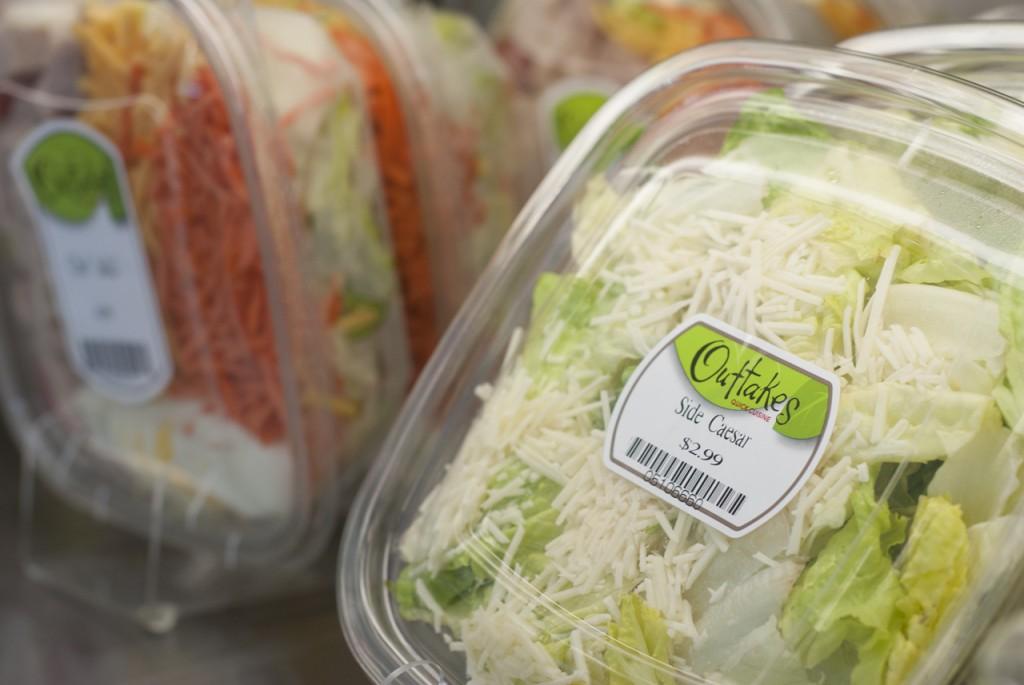 Outtakes is usually a quick-stop for students wanting to conquer school munchies before running to class.
Some students may wonder why the prices at UNF's convenient little store are all over the place and seemingly more expensive than anywhere else. For students on a health kick, a Nature Valley granola bar is a steep 20 cents more expensive than one found at a Kangaroo Gas Station, while Red Bull is 40 cents cheaper at Outtakes than Walgreens.
Outtakes is a campus convenience store, but, compared to other convenience stores near campus, its products aren't always the most expensive around.
David Jordan, district manager for Chartwells, the company responsible for food provisions at UNF, explained the reasoning behind the pricing madness.
"Beverages, salads, hot and cold sandwiches and chips are big sellers. All of these are subject to price increases from our suppliers due to weather conditions that affect produce prices," said Jordan.
Jordan said that a good portion of varying food costs are the result of supplier demands. Even produce affects poultry and beef products because costs depend on how animals are fed. Costs for soda increase due to sugar, even, ironically, the sugar-free beverages.
"Pepsi [price] increased 4 percent last year and Starbucks increased an average of 8 percent, although we will only increase 2.3 percent this year if we increase at all on those items," said Jordan.
Jordan explained how, despite increases in prices from the companies like Pepsi and Starbucks, UNF will only increase prices a fraction, if at all.
Jordan also said that because many stores, such as Publix and Target, will buy their products in bulk, they're able to lower the prices on certain items. Prices were originally set when Chartwells contracted with UNF, but every year Chartwells can increase to the consumer price index. In the past four years, the increase has been a little over one percent for every year.
Most of the price increases can be blamed on suppliers increasing their costs before selling to UNF. When Coke products were switched over to Pepsi products, suppliers increased prices by 24 cents for bottled soft drinks, but UNF didn't increase its selling cost at Outtakes.
"I don't think they're too expensive. It's convenient," said student Rachel Gomez, a nursing junior.
Students with meal plans have an allotted $4.25 to spend if they happen to miss a meal at the café. Every day, students who purchased a meal plan for the semester can use the $4.25 at other spots on campus, like Outtakes, to buy snacks.
Matt Durden, an economics freshman, would rather use meal plan credit at the cafe. But like most students with brief gaps in their schedule, he said,  "When it comes down to time and having to go to class, I'll stop by Outtakes."
For every food price increase, the meal credits also increase. Jordan predicts that next semester, meal credits will raise 10 cents to match price changes on campus.
As far as vending machines go, Jordan said that prices are cheaper because there isn't much labor is involved. Vending machines are stocked once a week by a single Pepsi employee. For stores like Outtakes, prices are affected by multiple employees and increased labor hours.