Ozzie's Oktoberfest coming Oct. 18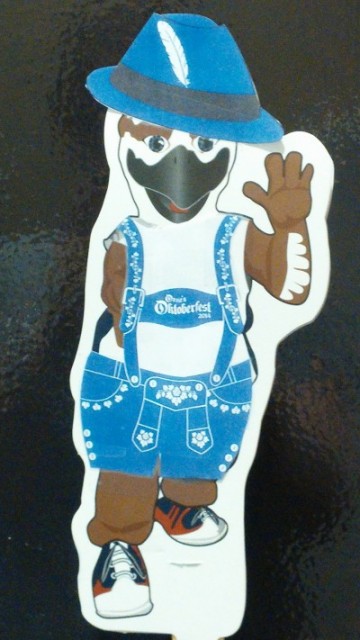 UNF has had a long-standing tradition of celebrating Oktoberfest, and Oct. 18 marks the annual Ozzie's Oktoberfest 2014.
From 7 p.m. until 9 p.m., Oktoberfest — a night of eating, drinking and live music — will take place in the Coxwell Amphitheater at the Student Union.
The Swinging Bavarians are back in town and will be performing throughout the whole festival. Part of this eleven-member polka band's set will be some sing-alongs as well as a few popular line dances. Imagine doing the Wop, but to a polka band.
The event will be catered by On the Fly Sandwiches & Stuff, Chunky Tomato, Blue Pacific Grill & Taco Bar Food Truck, Driftwood BBQ and Funkadelic Food Truck. Also, it wouldn't be Oktoberfest without beer, right?  Aardwolf Brewing Company and Veterans United Craft Brewery will be providing sample beers for every student 21 and older. In the spirit of Oktoberfest, Campus Life decrees all grub and beer will be free.
UNF will be transformed into a mini Theresienwiese, bringing Germany closer to home with lights, festive decorations and the promise of cardboard cutouts for you to pose with. Students must present a valid UNF ID and can bring one guest.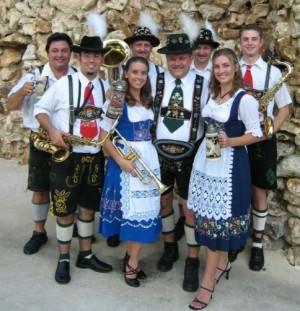 Every Tuesday and Thursday leading up to Oktoberfest, a little Ozzie all dressed in lederhosen will be hidden around campus since Sept. 30. If a student finds Ozzie and takes a selfie with him (#instafab), the student can claim a prize back at the Office of Campus Life, located in the Student Union East, room 1313.
Student life will be handing out lederhosen T-shirts in various places across campus and will be at Market Day with free Bavarian pretzels leading up to Oktoberfest.
Email Tyler LaMay at [email protected]