UNF gears up for One Spark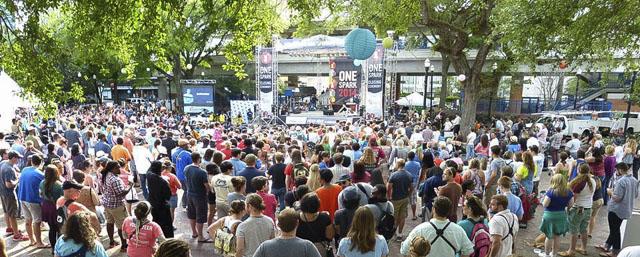 Light bulb moments need a place to become reality. One Spark is a crowd-funding festival that gives creators–people with marketable ideas–the opportunity to be financed. The nonprofit festival is a six-day 20-square-block event in the heart of downtown Jacksonville Apr. 7-12, and UNF is pulling some of its strings.
According to Justin Rigdon, a One Spark Fellow and public relations senior at UNF, students can save money when they register to be creators. Student registration fees are a flat $25, instead of the starting rate of $65 that increases as One Spark gets closer to a maximum price of $95. The One Spark creator deadline, Feb. 14, is fast approaching.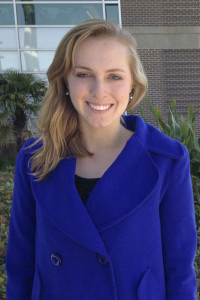 UNF communications sophomore Chelsey Cain's group, "Theatre on a Mission," saw success as a creator at One Spark 2014. "Theatre on a Mission" is a group of performing art students who develop theater camps and one-act shows for orphanages and schools in third world countries. The group was awarded a check for $11,930.15, but this isn't all they won. One Spark gave Cain's group the opportunity to acquire skills like flexibility, strategic planning, and the drive not to give up, which helps them not only as creators, but as students too.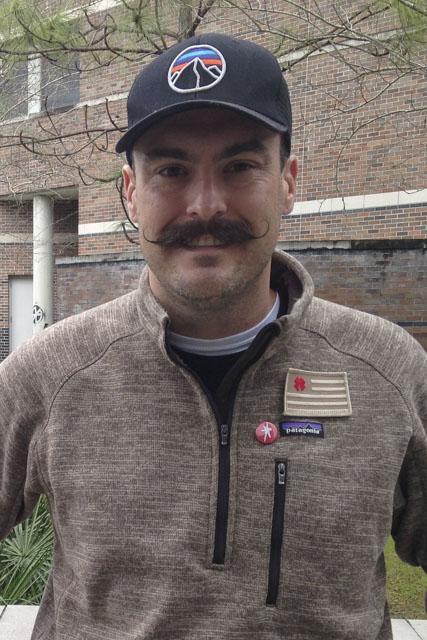 Rigdon was placed in his position as a One Spark Fellow through the nonprofit organization, "The Mission Continues." Rigdon is in charge of outreach and volunteers for One Spark. He can be found at the One Spark booth at Market Days every Wednesday until the festival. Rigdon made the connection that UNF is important for One Spark, not only because a plethora of creators come from the university, but because One Spark likes to support the local creators as well.
"The students, whatever degree program they are in, are bound to at some point think, 'Well I can do X, Y and Z and possibly be really successful with it,'" Rigdon said. "One Spark provides them the platform to give it a try."

Dr. Paula Horvath, one of the senior instructors in the Communications Department at UNF, teaches a social media reporting class designed for students to build and run an independent news bureau that keeps the community updated about all things One Spark. The student-run organization is called #IgniteMedia. According to Horvath, #IgniteMedia, which started as a light bulb moment, is an example of the importance she feels for UNF to engage itself with the festival.
"I wish more people at the university would get involved in One Spark, because I think it's kind of uncapped," Horvath said. "This is just a wonderful thing to take advantage of."
One Spark offers an atmosphere of creative opportunity to the community, and UNF students have the resources at their fingertips. Light bulb moment or not, there is nothing to lose.
—
For more information or news tips, contact [email protected]; if you see an error in this story or have any compliments or concerns, contact [email protected].