A life fulfilled: who was Garth Sangree?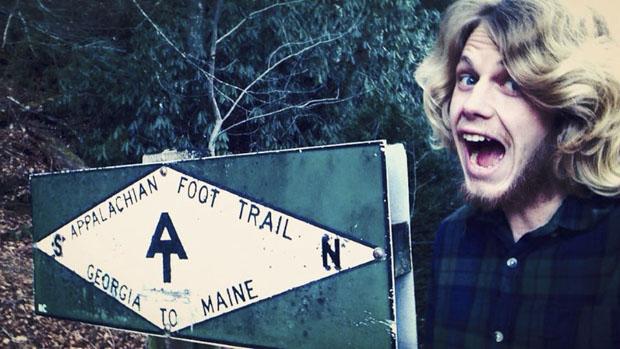 The truck barreled through the mountainous terrain of the Appalachian Trail. Sitting in the truck bed, Garth Sangree and Kevin Todd clung to the metal caging of the taillights while clutching their gear.

Sangree hiked the Appalachian Trail last spring and, according to his friends, this wasn't a new experience for him. It was his second time hiking the trail, but this time he was with his friends and fellow UNF students Edward Daniel Young II "Teddy" and Todd. They had gotten what they thought would be a slow ride uphill to their shelter from a local man.

"At that point, we were just waiting to see who would fall first," Todd said. As he started to fall, Todd recalled Sangree's feet back peddling as he barely held himself up. "It didn't last long until he fell."

When the driver finally realized what had happened, he turned to Young and said,  "Looks like your blond friend is rolling down the road there."

"That was kind of the running joke the entire trip. 'Your blond friend done rolled down the mountain!' We couldn't stop giggling about it and Garth would just laugh it off, he would never let things get to him," Todd said. "He was just so joyful and always up for an adventure."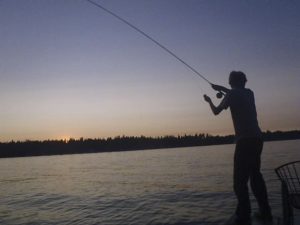 When Sangree woke up on Saturday, Jan. 24, it would be like him to look for an adventure. Friends said Sangree planned on kayaking off the coast of Jacksonville Beach that morning and according to the National Weather Service's climate report, it was rainy with a wind speed averaging at 16.2 mph. He has not been seen since.
Todd said Sangree wore waterproof pants and brought granola bars and a CamelBak backpack.
"He would do that," Todd said. "He wants the challenge and he would pick that day over a calm one because he needed that challenge."
Amy Costa, Assistant Director of Eco Adventure, said Sangree rented out a lime green and white Perception sit-on-top kayak Thursday, Jan. 22.
When Sangree didn't show up to play the drums at Chets Creek Church on Sunday morning, his friends knew there was something wrong. Todd said he used an app on his phone called "Find My Friends," a location-sharing program that allows its users to see where their friends are. Todd saw that Sangree's phone was still at the beach. He knew Sangree had gone out on the kayak the day before and Todd didn't hesitate to drive down. There, he found both Sangree's car and his phone, but not him or the kayak.
The Coast Guard searched for Sangree for more than 72 hours and the search spanned over 4,000 miles, according to a news release from the US Coast Guard Newsroom. No one could find Sangree or the kayak. He was just gone.
"I can't remember not being close with Garth," Young said. "Knowing him has been significantly more memorable than getting to know him. If there was one way to describe him, it would be that he was always aspiring to be a better man."
Todd remembers Sangree as "the least complacent person [he] ever met," someone he could look up to, but still always remaining his peer and his friend. Even though he was always busy, he found time to devote himself to many jobs, including Director for Recognition for the National Residence Hall Honorary–a leadership position for an organization comprised of UNF's top 1% of residential students. He drummed in his church's band and worked as a designer at Drone Aviation Corp. while pursuing his degree in mechanical engineering.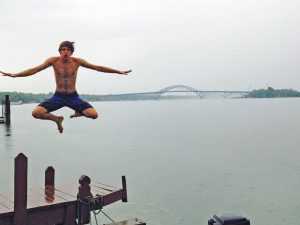 At Sangree's memorial, Chets Creek Church's Minister of Communications, Mark Smith, recalled him as, "quick to make decisions and stick by them. He had [an] awkward bluntness about him that was able to show the whole in whatever he was looking at. His perspective was always valuable….He is in the arms of God now."
Still, the question looming in the back of everyone's minds is, "What happened?" Without any hard evidence, Sangree still feels missing to everyone he knew.
"I kept thinking he was coming back," Young said. "I felt like I wasn't reacting like I was supposed to. At first I wasn't upset. I thought we [were] going to laugh about this later. He got swept out and they are going to have to get him."
Over 500 people attended Sangree's memorial service. His siblings, Kara, Tess and Haden, and his parents, Mark and Lisa, survive him. His hometown, Boca Raton, held a second memorial service Feb. 3 at Boca Raton Community Church.
He was a mentor, a student, a brother, a friend–and then he was just gone.  Now there is a hole where Garth Sangree used to be, a space as empty as the sea where he disappeared. But his loved ones are still trying to fill it with memories.
—
For more information or news tips, contact [email protected]; if you see an error in this story or have any compliments or concerns, contact [email protected].