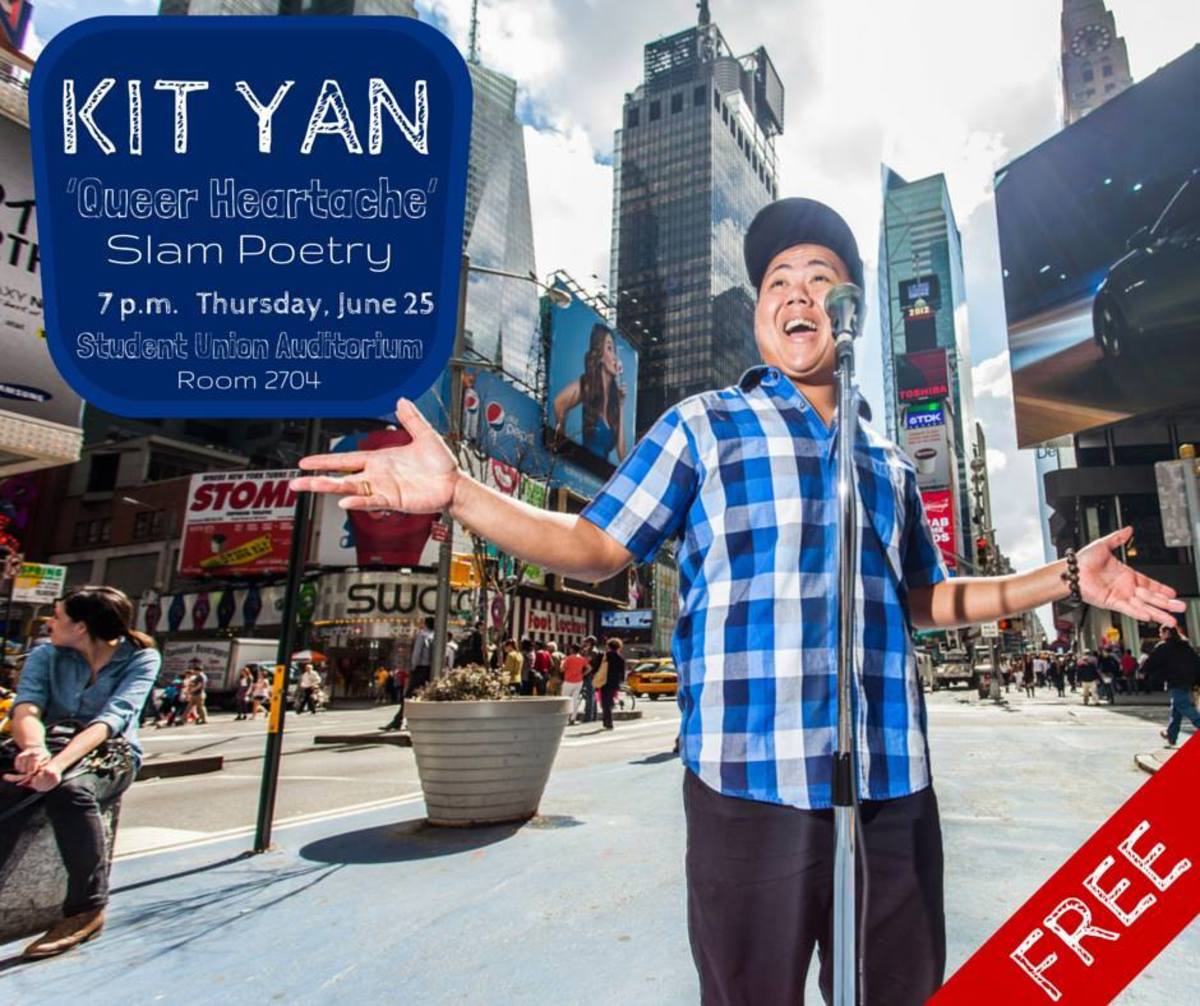 Transgender and Brooklyn-based slam poet Kit Yan will perform "Queer Heartache" at 7 p.m. Thursday, June 25 in the Student Union Auditorium.
Yan, originally from Hawaii, has toured internationally with Sister Spit, the Tranny Roadshow and Good Asian Drivers. Through theatrical slam poetry about his self-described life as a queer, transgender and Asian-American, Yan is able to bring stories about family, love and social justice to life.
The event is sponsored by the UNF Lesbian, Gay, Bisexual and Transgender Resource Center and is free and open to the public.
"The LGBT Center is proud to elevate the voices and experiences of transgender people of color like Kit Yan," said Kaitlin Legg, assistant director of the LGBT Resource Center.
"Performance art has the power to humanize through the expression of emotions and the human condition," Legg said. "Themes like family, dating and gender will certainly give all audience members something to relate to."