Tracking Hurricane Matthew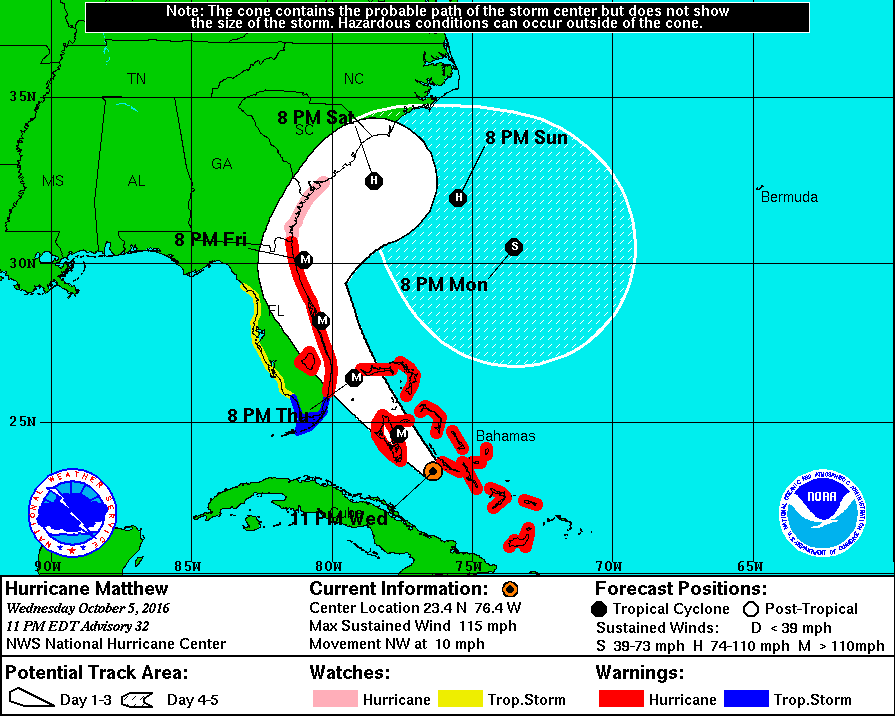 ***A HURRICANE WARNING HAS BEEN ISSUED FOR JAX BEACH, DUVAL COUNTY AND ALL OTHER NORTHEAST FLORIDA COUNTIES.*
The National Hurricane Center's (NHC) 11 p.m. update predicts the eye of Hurricane Matthew to hit directly over Jacksonville Beach. The storm is currently a Category 3 hurricane but is predicted to strengthen into a Category 4 by the time it gets to Jacksonville at 8 p.m. Friday, according to NHC's graphic.
Classes and student activities have been cancelled after 3 p.m. Wednesday and all day Thursday, Friday, and Saturday. Stay tuned for updates.
For all things Hurricane Matthew, check back hourly.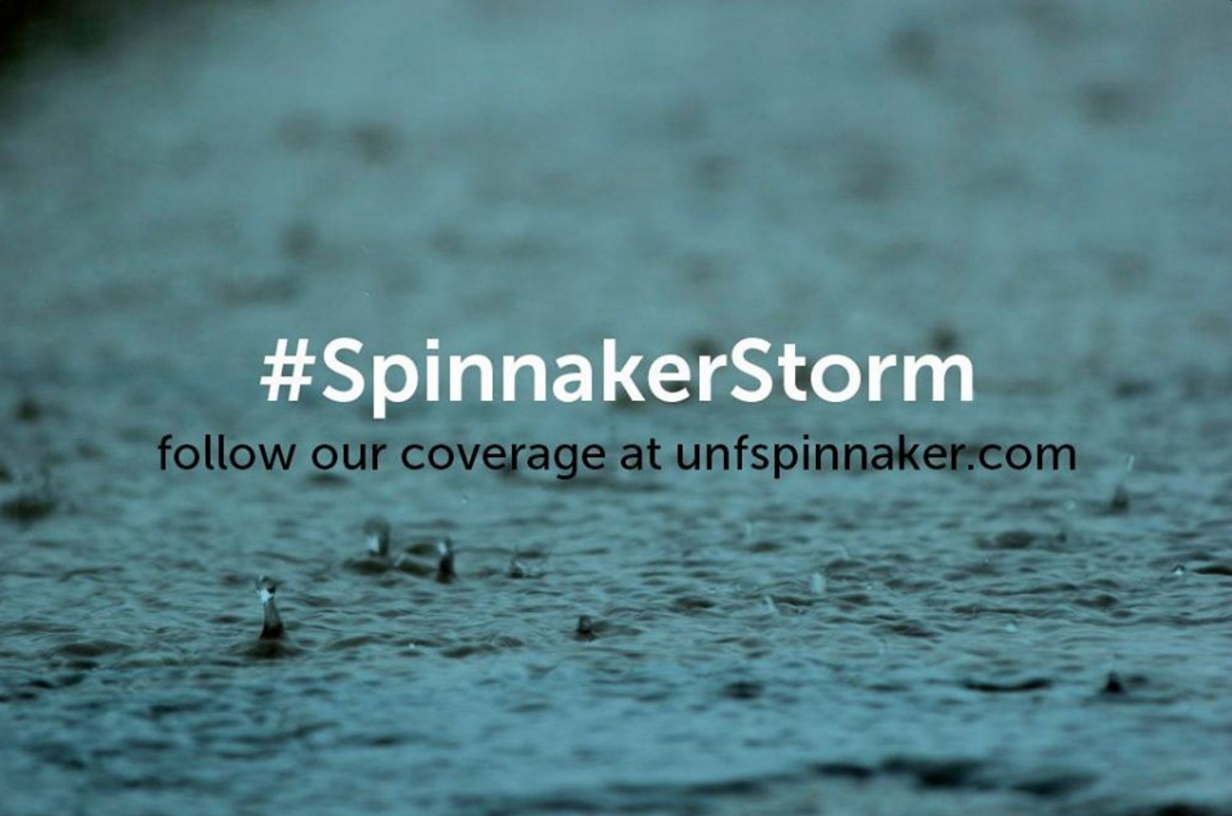 Tweet us your pictures of how the storm is affecting your area using the hashtag #SpinnakerStorm to be featured on our page.