UNF Interfaith Center to hold discussion of critical hope and interfaith in the community next week
The Interfaith Center at the University of North Florida will be holding a discussion with author Dr. Kari Grain about embodied critical hope next Tuesday evening. 
Earlier this year, student leaders with the Office of Diversity and Inclusion's Better Together team—a cohort of student leaders who care about diversity and inclusion as it relates to religious and worldview diversity—read Dr. Grain's book, Critical Hope. 
Published last year, Grain's book outlines seven principles for practicing critical hope. 
"The book considers how hope is embodied and how it faces our embodied traumas," explained Matt Hartley, director of the Interfaith Center.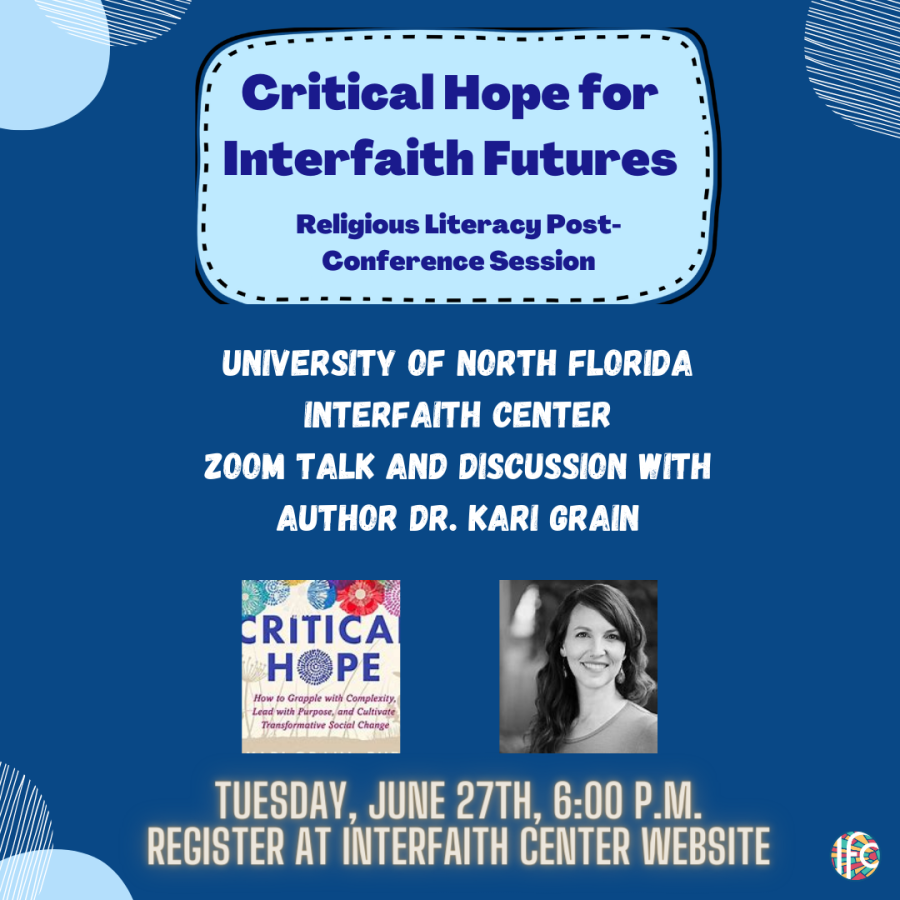 This discussion will allow them to understand better the book and its ideas and, for people who may not have read the book, allow them to participate in that discussion. 
"The idea is not to put things back the way they were, which is not possible; rather it's to imagine and act for a new way of putting things together after they have fractured, to put together a new world," wrote Hartley to Spinnaker in an emailed statement. "That is embodied critical hope."
The hope is to imagine the future of Interfaith on campus and in the community and to see how both are connected. 
Hartley said the first 45 minutes will be given to Grain to deliver a talk, followed by another 45 minutes so everyone can engage in a discussion that "helps us imagine Interfaith futures on campus and in the community."
For more information about this event, visit here.
___
For more information or news tips, or if you see an error in this story or have any compliments or concerns, contact [email protected].