Joe Mercadante was introduced as the fourth head coach in UNF baseball history on Thursday in a celebratory event at UNF Arena's Bank of England Suite.
The ceremony was attended by plenty of familiar faces, Ospreys and local media alike. Mercadante took the podium around noon, giving a speech in which he expressed great optimism for this next step in his career.
After serving as an assistant coach for nearly two decades at schools such as Miami and Pittsburgh, Mercadante will have a chance to put his own personal stamp on a program for the first time. However, this opportunity is also sure to present challenges.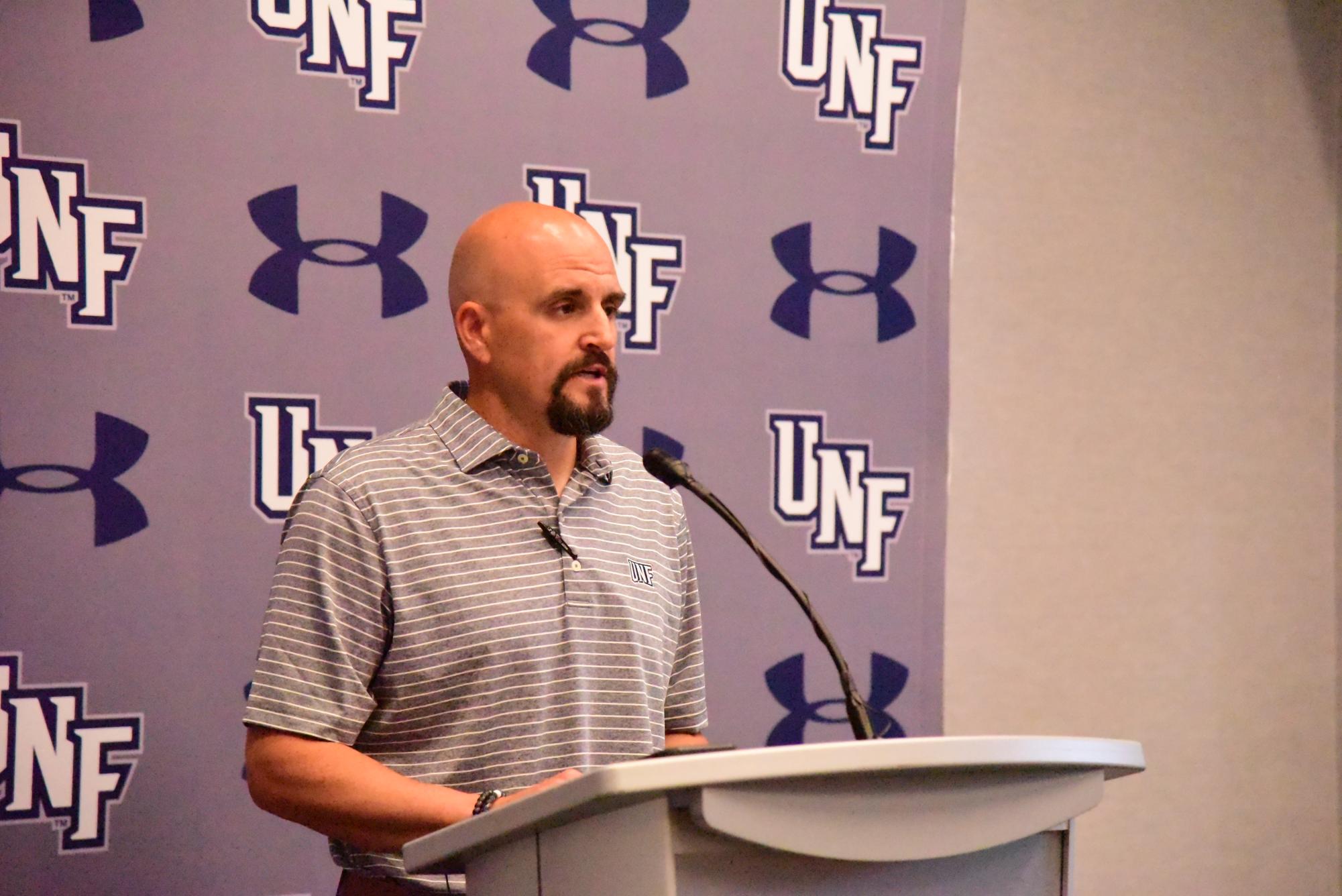 "I think the biggest challenge anytime you're a new coach, especially as a head coach, is trying to develop the relationships and the ability to communicate with your student-athletes," Mercadante said. "No coach is ever gonna run their program the same, but the sooner you can connect with those guys, that makes that transition a lot easier."
Director of athletics Nick Morrow, who was in attendance Thursday, shared during the search for UNF baseball's new leader that it was a highly-attractive position. Mercadante affirmed this statement multiple times throughout the event, sharing that "it was not a tough place to sell."
He believes that a multitude of factors, including a supportive athletic department and university administration, gives UNF the potential to be something great within the sport.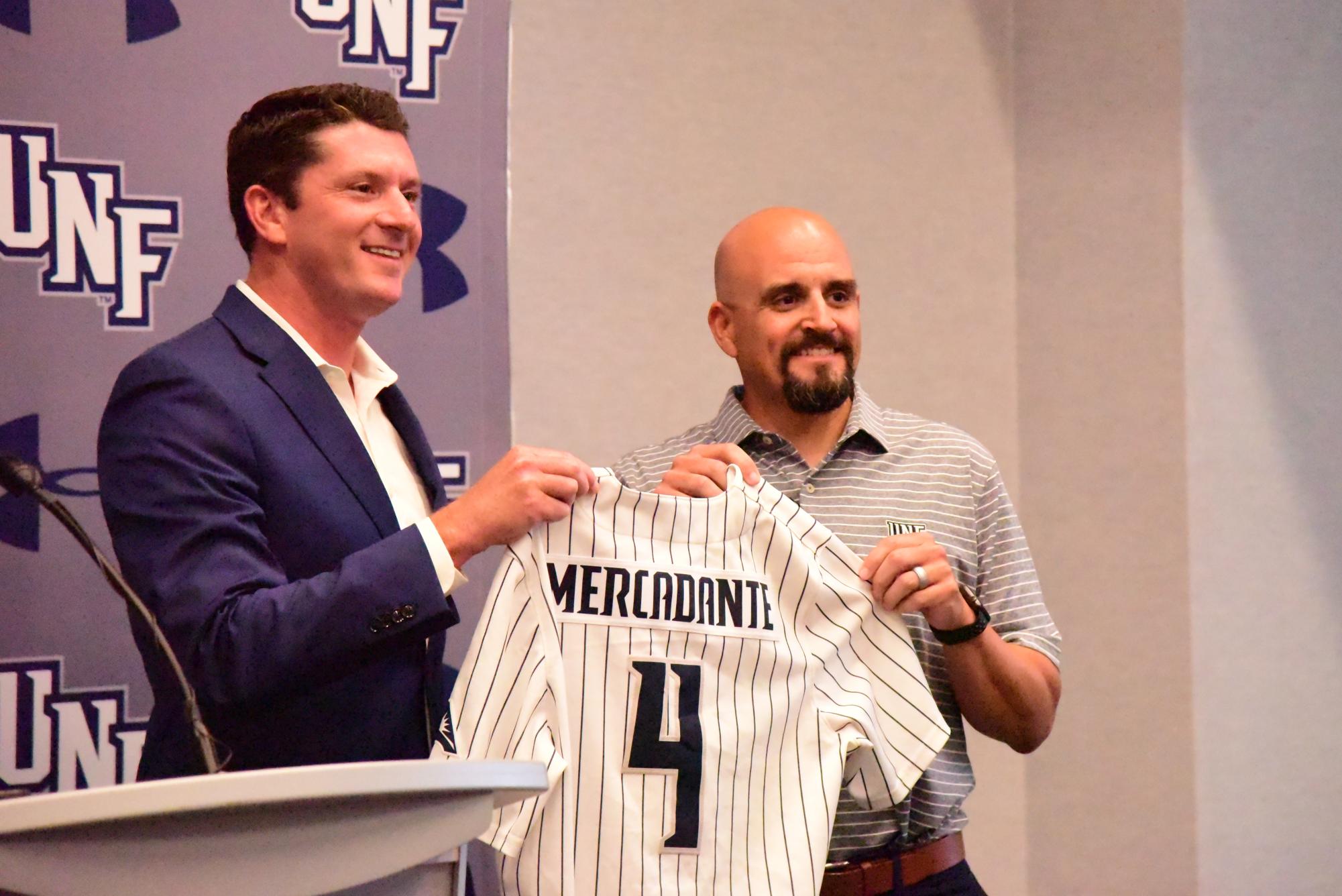 It's easy to get lost in win totals as one looks to evaluate success in the world of sports, but Mercadante isn't too worried about this going into year one. A 'control what you can' mentality will be at the center of his team in 2024.
"At the end of the day, we're gonna try to maximize the potential of this ball club," Mercadante said. "If you go out there and win the games you're supposed to win and win a couple that you're not supposed to, you're gonna put together a good team." 
One area that plagued the Ospreys this past season was conference play. Mercadante, who experienced success in the ASUN Conference  at Stetson University, believes that the key to overcoming this hurdle is simpler than it may seem.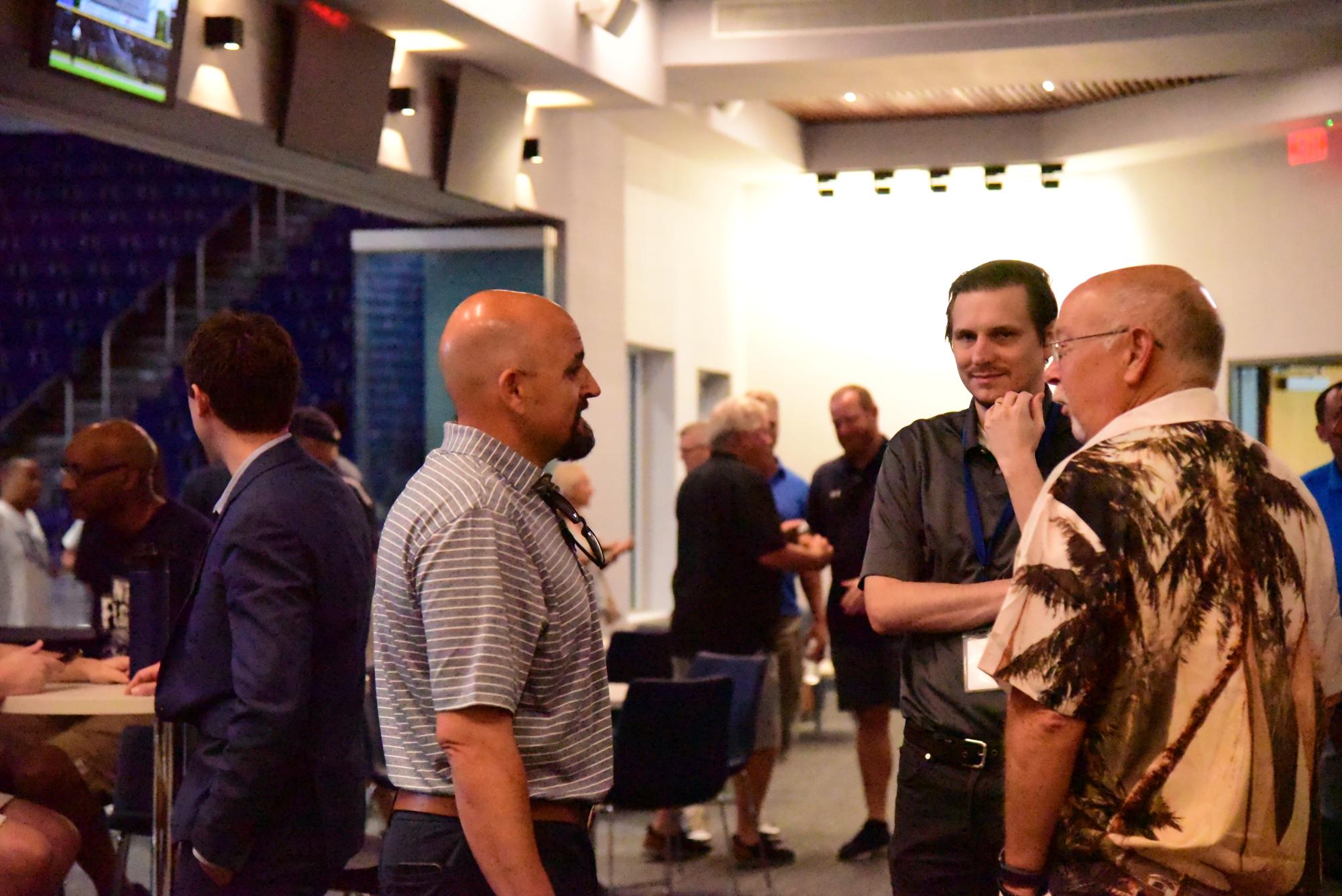 "I think being able to play at a high level consistently is the difference," Mercadante said.
Aside from the task that lies ahead, Mercadante expressed his adoration for the "beautiful campus," saying that his curiosity has been particularly drawn to the hammocks found around UNF. He added that he'll have to wait until the Florida temperatures cool down before giving them a try, though.
In the meantime, he'll hit the ground running as he looks to turn UNF into the Sunshine State's next great baseball power.
___
For more information or news tips, or if you see an error in this story or have any compliments or concerns, contact [email protected].