Students at the University of North Florida returning to school for the fall may have noticed many construction sites across campus; here's what's under construction this fall. 
Most projects include renovations to expand and modernize existing buildings or construct new walking routes to improve pedestrian accessibility around campus. With UNF expanding its student body every year, it's essential for the infrastructure on campus to improve, and grow, as well.
Christopher Wainwright, UNF's Director of Planning and Construction, has provided information on how several major projects will affect walking routes around campus this school year and their planned completion dates.
Building 10 is in the process of adding a north entry and lobby area on the first floor. This is scheduled for completion in late Spring 2024. Work will then begin to merge the building with the Coggin College of Business next door and create one, three-story building, which is projected to take another year to complete.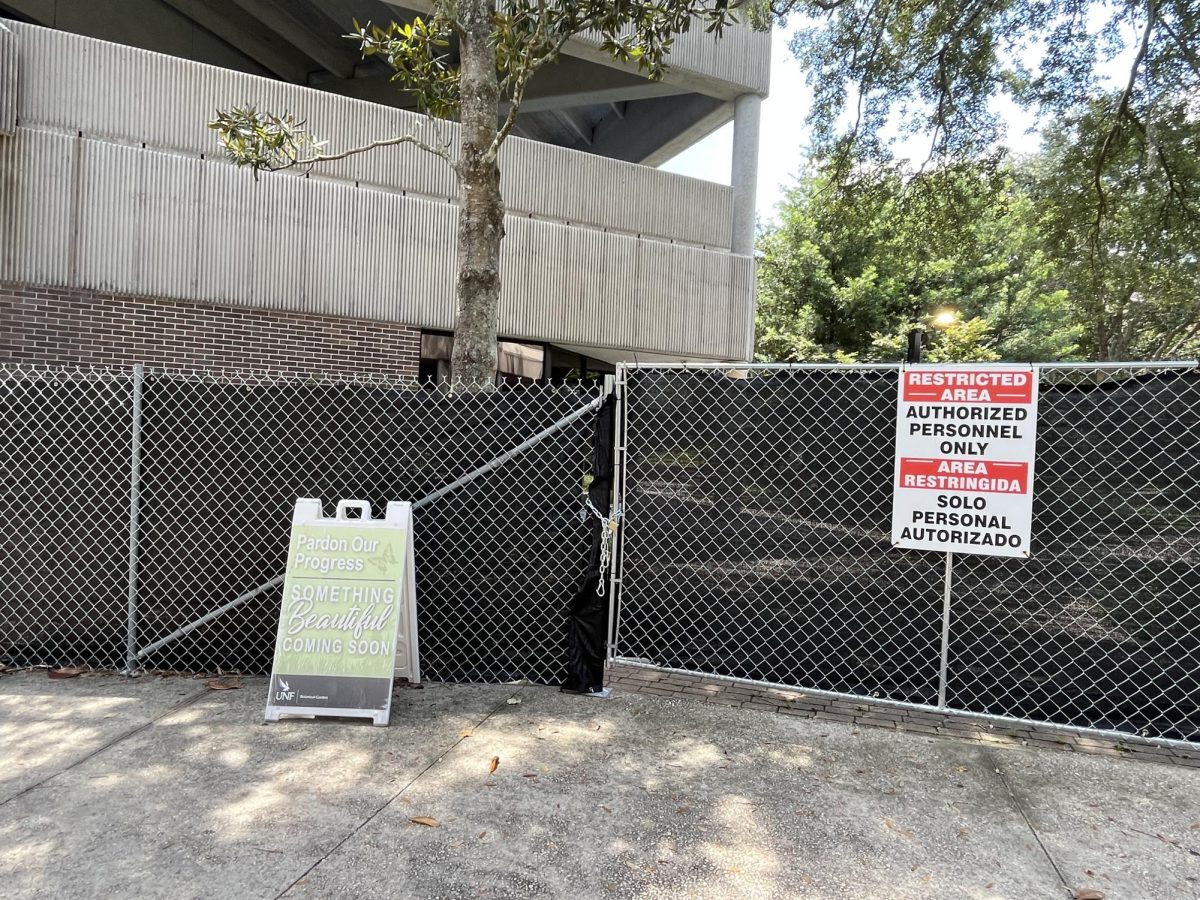 Part of the space on the new first floor will be used for "moving front-facing student services from Hicks Hall over to the center of campus," according to Wainwright.
Hicks Hall was acquired by the university in 2009 to be used as an administrative building. Although it was meant to clear up space on the main campus, the building is often visited by students for various reasons. There are One-Stop Student Services, which houses the financial aid, admissions, records and registration departments at UNF. Also moving to Building 10 from Hicks Hall are the UNF Welcome Center, Student Financial Services Office and Career Services.
The building, located at the intersection of First Coast Tech Parkway and Kernan Boulevard, is over a mile from the central campus. It can be quite the walk for students unable to drive, and moving these offices will make them much more accessible for students.
Students may also wonder what the many fences near the library are for.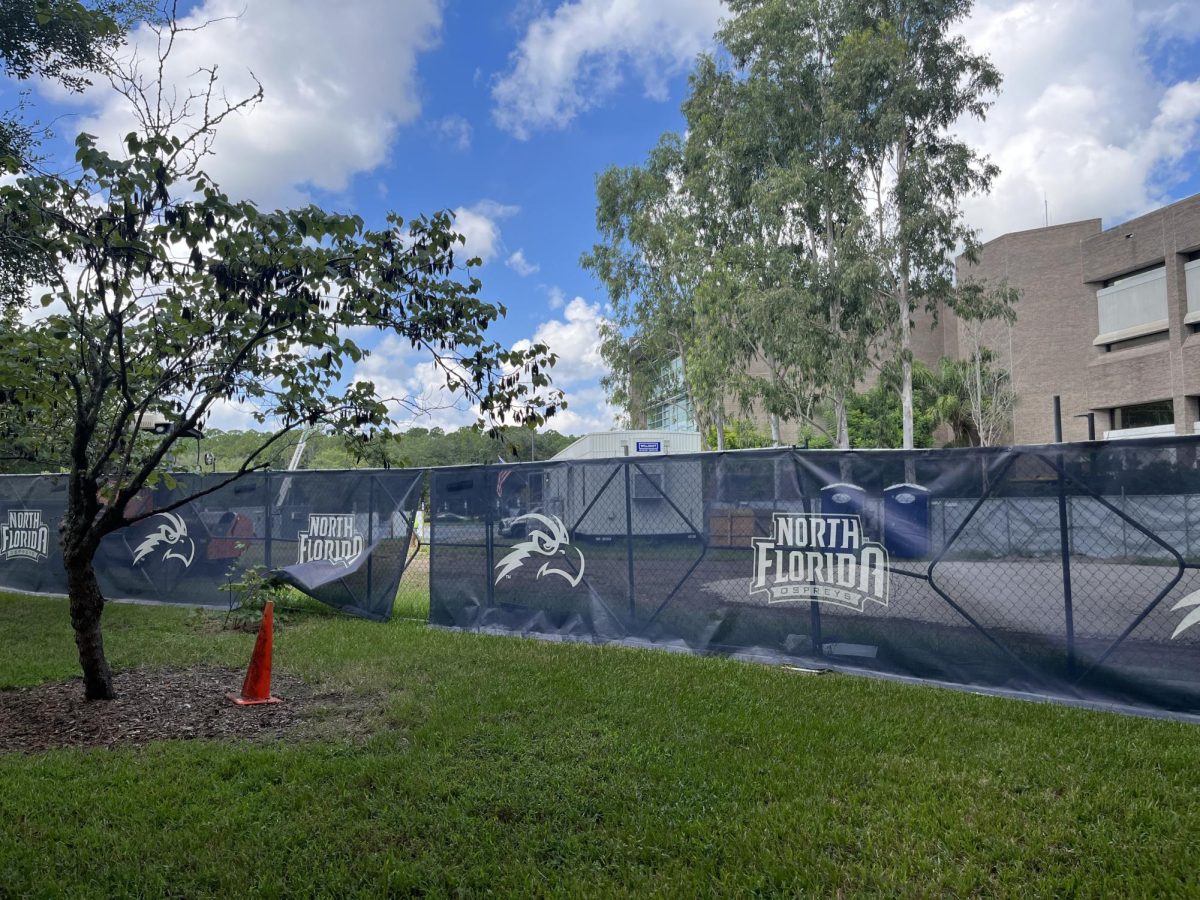 "The only space we have for the construction storage and trailer is on the northeast side of the green, behind the library," said Wainwright.
Although there is no construction in that area, the storage will impact pedestrian traffic for the foreseeable future.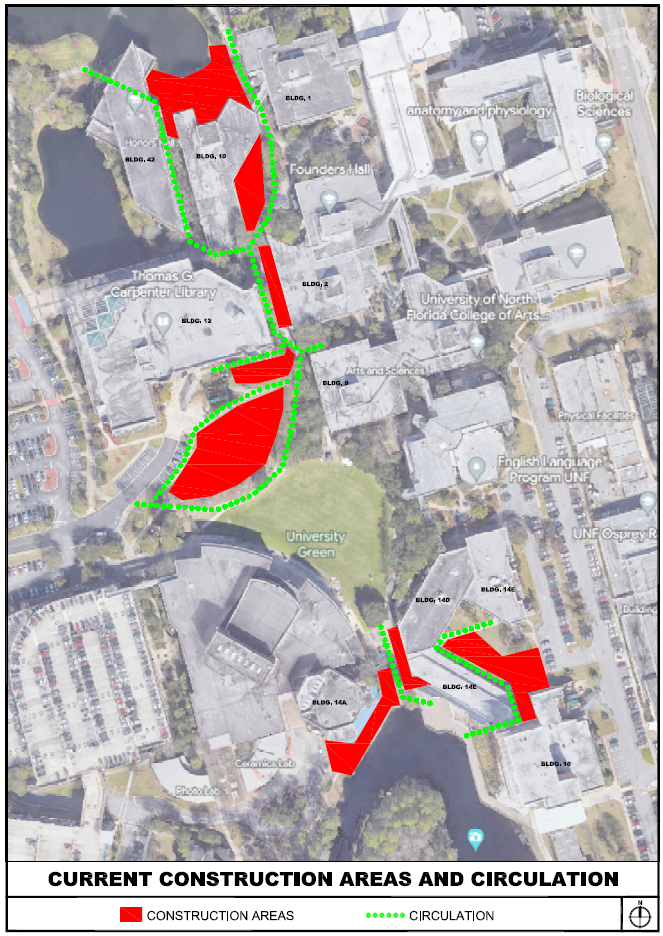 The covered walkway connecting the Andrew A. Robinson Theater to the rest of Building 14 is also under construction. A new canopy along the west side of the building is scheduled to be done in early October.
Even though paths have been made for students to easily get around, they should take these construction sites into account and allow a few extra minutes to get where they need to be.
The Boathouse restaurant located on the second floor of the Student Union, is also undergoing renovations and is planned to reopen by the end of next month.
A new boardwalk providing a walking route between Osprey Crossings and the south end of campus has just wrapped up construction. Running parallel to Alumni Drive, this lighted pathway crosses over a lake and comes out on UNF Drive. This allows pedestrians to better avoid the busy traffic on those streets.
___
For more information or news tips, or if you see an error in this story or have any compliments or concerns, contact [email protected].