Hear Hums and Personnes Q&A
Hear Hums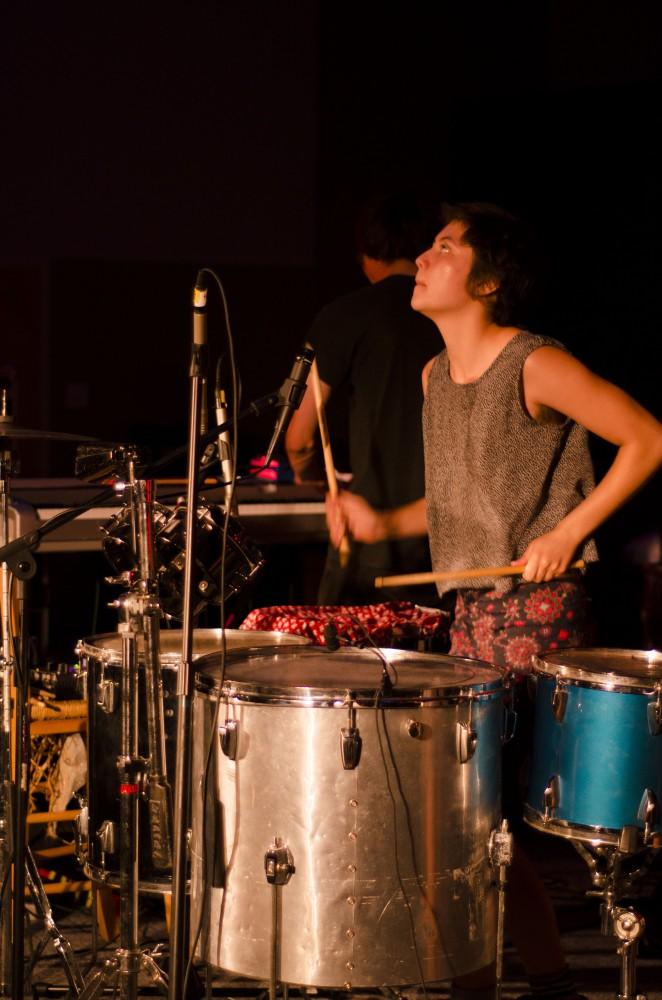 Hear Hums are a Gainesville group that charge their way through watery psychedelic folk with energetic drumming. Their adventurous sound, not unlike that of Prince Rama or Animal Collective, offers a unique musical experience. Their third album Opens is available for free on Bandcamp. The Spinnaker caught up with Hear Hums' Mitch Myers and Kenzie Cooke before the band's Oct. 7 show at UNF.
Q: Describe how your band got started.
Mitch Myers: Hear Hums was started as just a recording project in high school. And then Kenzie and another friend of ours, Marcos, joined. And then Marcos left and now Brian's in it a few years later.
Q: Could you describe the writing process for me? It seems like, especially on Opens that you have more of a compositional style than a typical song structure style.
Kenzie Cooke: What happened mostly with opens as far as recording, one of us would have like an idea for a song or something pretty vague and we'd go through that and we'd record it and then we'd kind of just layer over that, like really free form. It's more of like, soundscape-y than traditional structure. We don't put any limits on it in the recordings, so we just have it sound as crazy as we want, and then live we do the songs completely differently and try to make them into a more structured way to perform live.
Q: Tell me about the new album, Opens, besides what you've already described. Was there a theme behind it? What was the recording process like?
MM: Contrasting from how we used to, and I think we've kind of come full circle of how we do it, we would start something as like an idea on the computer or something, so that's like completely detached from how you'd normally go about doing it on a guitar or piano to write a riff, and then we'd take it live and play it and take that back and that would kind of inform the recording. And we didn't do that for Opens because it was a lot of acoustic instruments and stuff. And I think it was cool, things came out a certain way because we did it in that process. Newer stuff we are now playing live, some we're playing tonight, and then that's going to go back into the recording.
Q: There seems to be a lot of exploring states of consciousness going on in your music. Do you have that kind of idea in mind when you're writing it? Is it something that you try to elevate someones state of being while they're listening to you?
KC: Yeah, well I guess different albums do different things and we always have like a message or a feeling or an idea that we want to portray. I think Opens was more of a spiritual type thing and then the newer stuff is more political.
MM: There's something to be said [about] the powerfullness of a lyricless piece of music. People can perceive it their own way instead of the message being put at you. But I think we've come back full circle just in the way of going about songwriting and I think having lyrics and having a message is important, especially in where we're at in the world and how f—– up everything is. It's good to talk about it and have it be in front of people and in their face because it is out there.
KC: And a emotional release is good too, so we like to be really loud and strong.
MM: I think there's an oversaturation of music happening in the world because there's more people and everyone can make music. Now it's so easy to record. I love so many styles of music, but I feel like I hope that we would eventually one day bring something new to the table or make it like there was a point for our band to exist, sonically.
 Personnes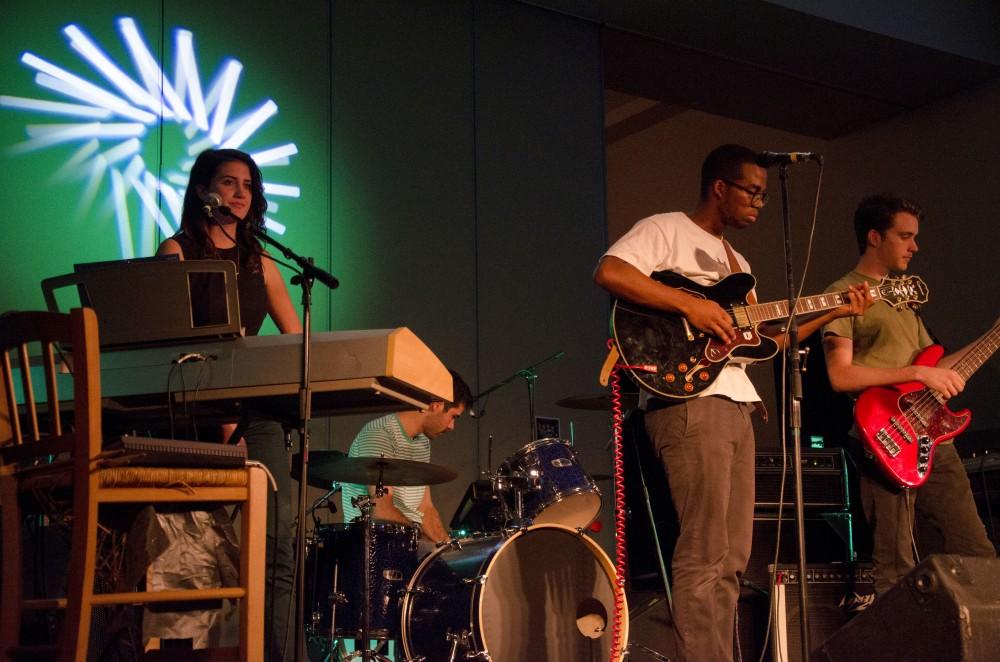 Personnes are Jacksonville natives who specialize in quaint bedroom pop and witty lyricism. Their reserved but scintillating 4-track recordings (which are available for free on Bandcamp) belie their invigorating live performances.
Q: So how'd the band start?
Matt Lemine: Well originally, Jordan was playing music with our friend Brok. We all knew each other from school — we all went to [Douglas Anderson] here in Jacksonville. Then they invited me to play drums with them, and from that we also invited Kyle to play with us. Our first show was at our school for a school event. Just from there Jordan started teaching us songs that he had written, and that's how we originally got together. And then we just started playing shows around Jacksonville.
Jordan Chase White: After we'd been together for a year or so we wanted keyboard/organ and we knew Beverly, and we wanted another voice so she joined.
Q: It seems like your lyrics are one of the strongest assets you have as a band. What's the writing process like for your lyrics?
JCW: I kind of pull my words out of journaling I'll do for periods of months. I'll go three or four months without being able write anything at all and then I'll hit a two week window where for some reason I can just put things into words so I'll just kind of go through everything I've written during that dry period and form lyrics.
Q: What's the process like of applying songwriting to lyrics? How do you structure a song around the way you've written?
JCW: I rarely do the two together. At any given point I'll have like four or five pieces of music I'm working on and when I do hit a period when I feel like words are coming to me I'll aim them towards a particular piece of music I'm working on. So I typically fit the words to the music.
Q: How do you see the band's sound progressing from the four track demo you have on bandcamp?
ML: The four track demo is all Jordan playing acoustic and some electric guitar just in his room. We recently did some recording and that involved a lot more tracks, just more parts than you would hear on the demos, so it's a little bit more intricate.
JCW: Our live arrangement has changed due to the fact that our former guitarist has moved to Chicago, so we have one less voice right now, one less guitar, but we have a female voice and electric organ, which we didn't have when I was writing those four songs and recording those.
Q: You mentioned new music. Are you working on a new album?
JCW: Yeah, I think we are. I'm not writing with the intentions of making an album. I'm not able to write unless I'm just … I kind of just have to let it happen when it comes to me. So yeah, we are planning on making a record right now. We're still in the process of just getting material together, working on new stuff. We have pretty good recordings of the demos we did as a band all together, and they do sound good, but we're not too sure if we want to release that as part of an LP or anything like that. We're just in the process of working on new stuff, playing live as much as possible to find out as much as we can about the songs, and we'll record after that.
Email Mason McGough at [email protected]