Ozzie's Oktoberfest draws crowds for first event held in decades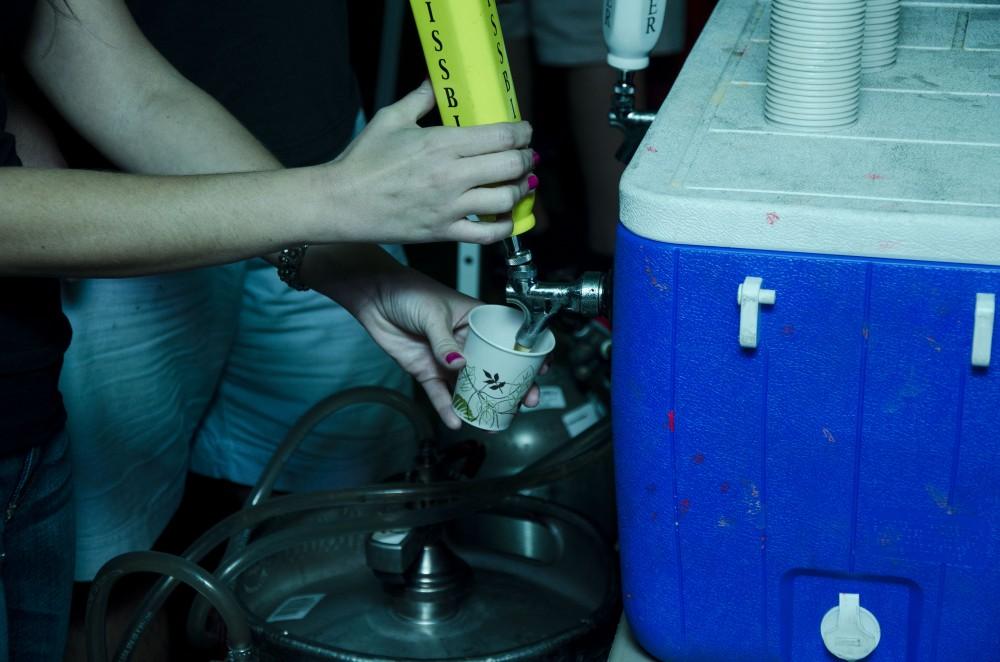 By Jason Howard, Staff Reporter
An estimated 1,000-1,200 students came out to Ozzie's Oktoberfest Oct. 20 to celebrate beer, food, and music and the revamping of a longtime tradition that UNF has not seen in 21 years.
According to past Spinnaker articles, Oktoberfest was UNF's first homecoming event. The celebration, first held in 1978, ran until 1991.
In contrast to events of the past, which were held in the afternoon, this year's Oktoberfest took place at night.
This year's Oktoberfest featured three food trucks, two pizzerias, a catering service offering traditional German food and appearances from chains like Jimmy John's and Qdoba .
Local breweries like Intuition and Pinglehead gave out samples while German brands like Kaltenberg and Warsteiner kept to the theme.
The crowd enjoyed the performance of The Swinging Bavarians, a 10-piece German-Bavarian ensemble specializing in traditional Oktoberfest tunes. The group performed interactive songs such as the "Chicken Dance" to get the audience involved.
For some students the free beer was the draw. Daniel Silbira, a sociology senior, said he enjoyed the Pinglehead pale ale.
"I don't have the money to buy all this, so it's great to try it," he said.
Besides the free beer, the ambiance and entertainment brought a smile to quite a few faces.
"The atmosphere is wonderful," said Sam Shannon, a biology junor, "It's cheerful and nice. It's been great."
Shannon especially liked the "helipad slider" from the Gourmet Aviators food truck, while On The Fly's braised pulled pork soft taco received constant praise.
The tables propped along the amphitheater green gave students chance to meet other Ospreys enjoying the experience. Other students took the opportunity to sit and chat while the Swinging Bavarians brought out another yodeling number.
According to campus police, the event had four students ejected but no one was  arrested.
Students at the event widely approved of the celebration and agreed that the school ought to keep the tradition going.
Email Jason Howard at [email protected]