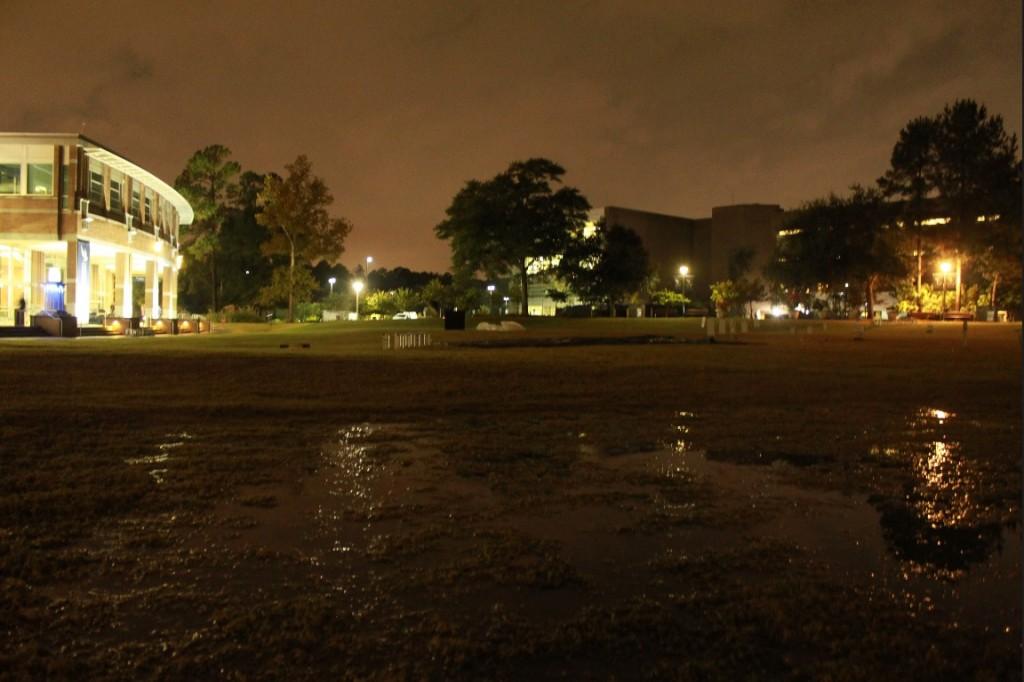 UPDATE – 11/1/14 at 1:34 p.m.
Osprey Productions confirmed the rescheduled 'Thrilling Dead' will be on Nov. 6 at 10 p.m.
---
Osprey Production's 'Thrilling Dead' event was postponed tonight, Oct. 30, because of heavy rain that partly flooded the Green.
John Chwalisz, director of Osprey Productions (OP), said the Green essentially turned into a lake in some portions, which meant they couldn't plug any equipment in for safety reasons.
'Thrilling Dead' will be rescheduled, Chwalisz said, with a tentative date of Nov. 3. He said to check OP's Facebook page for updates, as they will release the official rescheduled time and date on Oct. 31.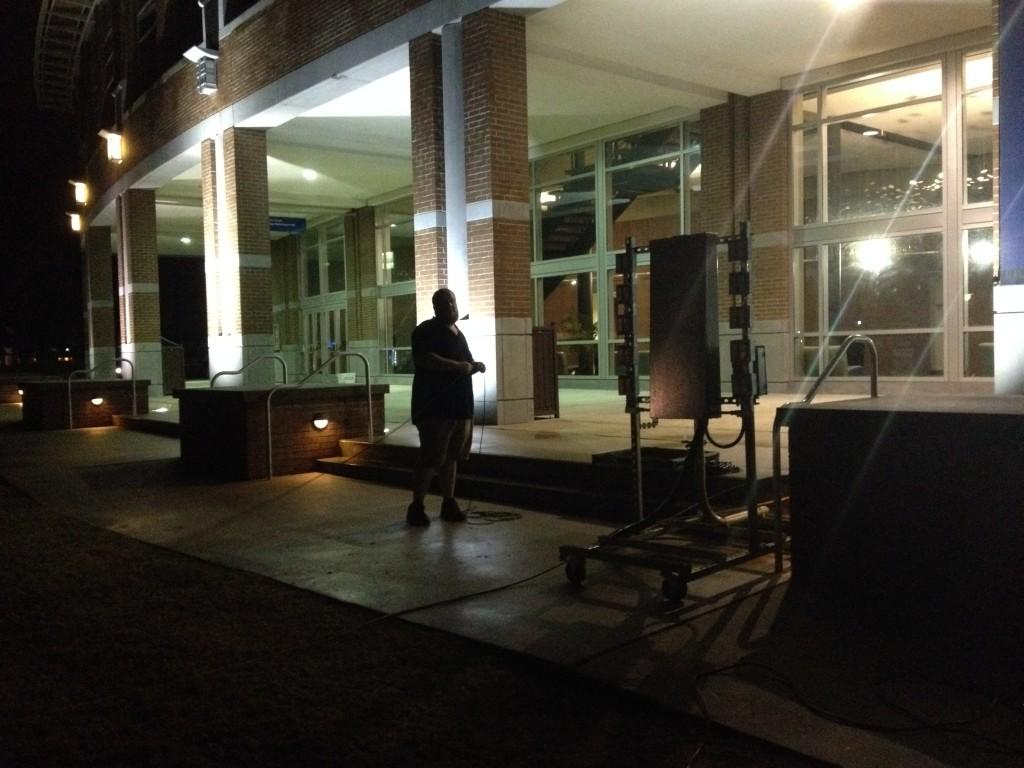 "My guy said you couldn't even see the first step [in front of the Fine Arts Center]," said Jeremy Daughtry, a lighting production specialist contracted by OP.
Chwalisz said, earlier, the water had flooded the entire grassy area in front of the Fine Arts Center. "And it was perfect yesterday, that was the hardest thing," he said.
He said OP checked the weather earlier in the day, but officially decided to postpone the event after getting a call from their production specialist telling OP the Green was flooded.
Email Lydia Moneir at [email protected]