Movie Review: Fifty shades of lame

The popularity of something can be defined by its critics. Or perhaps colloquially put, "haters gonna hate."
When it comes to Fifty Shades of Grey, there is no lack of parodies, ranging from Fifty Shames of Earl Grey, Fifty Shades of Oy Vey or even a reading of E. L. James' erotic novel by comedian Gilbert Gottfried. It seems everyone is latching onto the worldwide phenomena.
Fifty Shades of Grey stars a young virginal English literature major, Anastasia Steele (Dakota Johnson), who is seduced by the ludicrously wealthy and self-proclaimed emotionally damaged businessman, Christian Grey (Jamie Dornan).
Steele learns that Grey is not only throwing red flags with his controlling and borderline antisocial behavior, but he also seems to be wrapped up in a kinky sexual fetish as well. And here arrives the good part, the part every girl is wringing her panties for: Grey is secretly a member of the BDSM culture and the helpless virgin must learn how to please the man under her spell the hard way.
The movie was released on Valentine's Day because it obviously represents the pinnacle of a desirable and healthy relationship, right? Fifty Shades of Grey steers clear from some of the more questionable parts of the book and instead focuses more on the wonderful and whimsical romance of it all. To many fans' dismay, there just wasn't enough sex. If you have read the book, there really is tons of sex in it.
Still, somehow, this movie and book series have managed to tick some people off. Marc Parrish-Cotton, a Pride Club member and leader of a BDSM workshop at UNF, says not only does the series distort BDSM, but that distortion can be dangerous. Cotton believes that Fifty Shades of Grey not only depicts inaccurate practices of BDSM, but the movie also glorifies abuse and rape while passing it off as an accepted kink.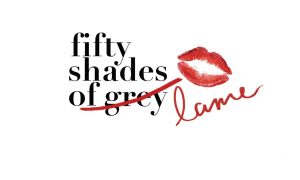 "[Fifty Shades of Grey] peaks people's interest and curiosity about kink," Cotton said. "The most important thing about [BDSM] is that it is safe and consensual. This is not an example of a healthy relationship in any respect."
Cotton cites Steele's childish inexperience about what she was getting into, combined with Grey's emotional damage indicate that consent had "blurred lines."
Summer Deckert, UNF psychology major, said while the series may portray negative messages, abuse is not one of them.
"It's something that they ultimately both find pleasure in," Deckert said. "Yes, there are emotionally unhealthy people that participate in BDSM, but there are also emotionally unhealthy people that are involved in all different kinds of relationships."
As to the issue of consent, it is hard to tell. The whole movie seemed like an example of relationship "red flags," but never quite developed into anything. It still kept trying to insist it was a romance, not a horror movie. Or perhaps I was the only one in the theatre wanting to stand up and scream, "RUN, ANA!"
If you enjoy watching someone get spanked while sitting next to a middle-aged lady eating popcorn rather loudly, this movie is for you. If you are nostalgic for adult movie theaters with odd smells and 60 minutes of loud sex, this movie may not be for you. Frankly, it has too much talking.

*2/20/15 at 4:51 p.m.-Updated with video
—
For more information or news tips, contact [email protected]; if you see an error in this story or have any compliments or concerns, contact [email protected].