Osprey Productions sticks to its word: Sublime with Rome plays in UNF Ballroom
Video by UNF Spinnaker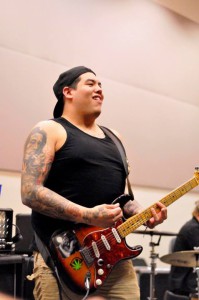 Uncertainty combined with urgency could be seen Friday morning on the faces of OZ Music Fest staffers on the Hodges Stadium field when 10 a.m. came and no band hit the stage. Less than 30 tents in the auxiliary field were present; some were blown over and soaked by the same wind and rain that deterred the festival from taking place where it was originally scheduled.
Osprey Productions (OP) put students first by letting 650 Ospreys in the Sublime with Rome show after the band agreed to play a set in the only backup location OP reserved according to its Facebook Page. Supporting bands will be rescheduled to perform at various OP events later this semester.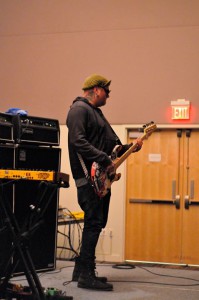 Students seemed not to mind where they saw Sublime with Rome, as long as they got to see them. William Murphy, elementary education senior, said the show was intimate and personal – something he said made it better.
"It didn't even seem like a show, instead it felt like bonding," Murphy said. "I think it was way better."
Murphy said he had waited in line since around 2 p.m. to secure a spot inside before the 650-person limit had been reached and Sublime with Rome began its set at 3 p.m. The show began with a cover of Sublime's "Date Rape," and the aroma of marijuana could be smelled in the air.
Sublime with Rome proved to have a large following at UNF, which was observed by listening to the crowd finish songs the lead singer didn't.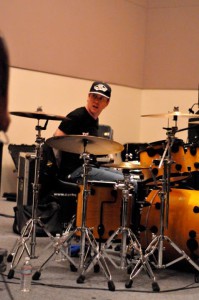 On top of their lyrical involvement with Sublime with Rome's lyrics, the fans also showed their excitement in a mosh pit in the center of the crowd as some students sailed across the tops of the peoples' heads to crowd surf.
The band played original music from its 2011 album Yours Truly as well as new songs from its upcoming album this summer. The show closed with two classic Sublime covers: "What I Got" and "Santeria." Members of Sublime with Rome seemed to be stoked about the change of scenery to be an indoor jam session.
"This s—-'s one for the f—— books, man," singer and guitarist Rome Ramirez said. "There's no big speakers or PAs, it's only you and us."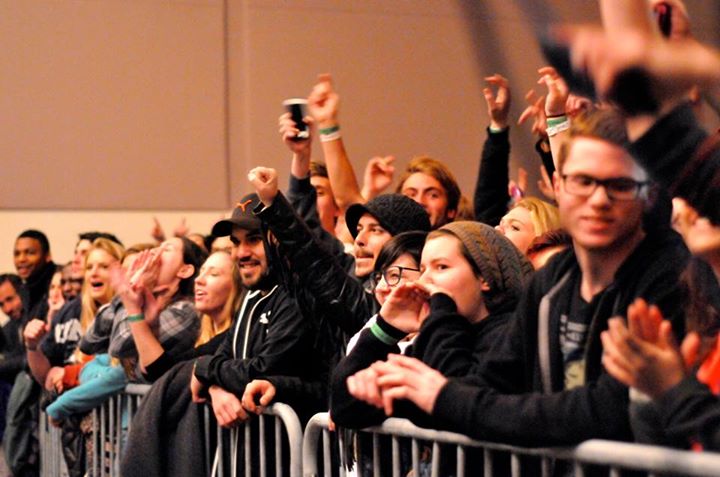 *3/7/15 at 3:32 p.m. – Updated with video coverage.
—
For more information or news tips, contact [email protected]; if you see an error in this story or have any compliments or concerns, contact [email protected].