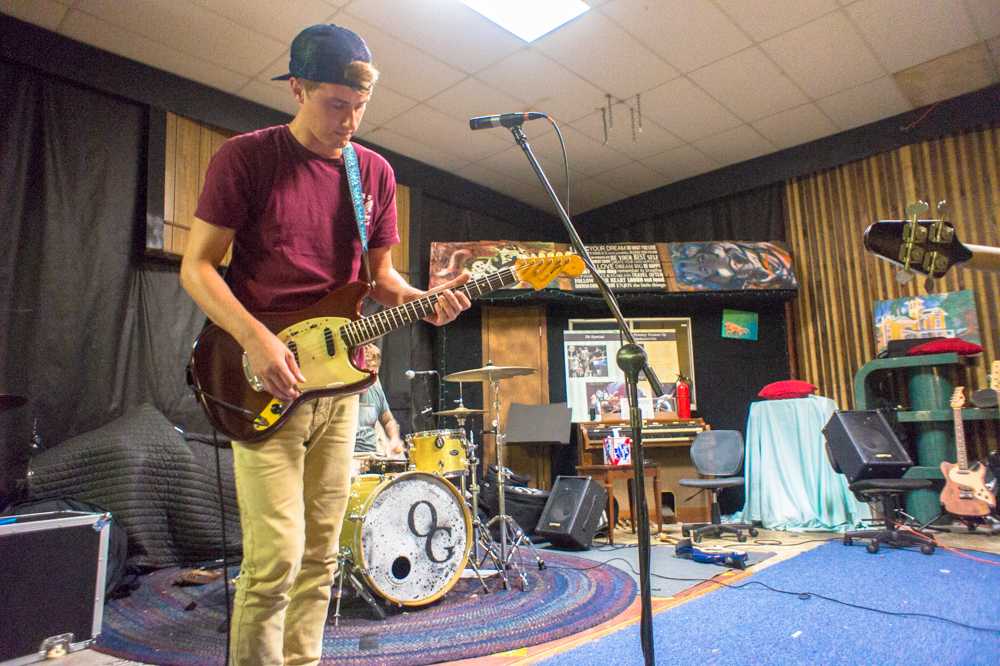 The boys of On Guard are ready to release their brand new album Where Are You Now this Saturday, Oct. 10 at 1904 Music Hall, featuring new members and a new sound.
On Guard started up around three years ago when drummer Alex Lingafelt and singer/guitarist Nick Klimchak met through mutual friends. The two founders have seen other members come and go since the release of their first album, but managed to get everyone's voice in on the finished product.
This recording experience for On Guard was a particularly eventful time in the band's composition. Two members left after it was done, but the real challenge was being produced for the first time.
"At first it was kind of uncomfortable because I've never really had anybody else help me write the stuff I've already had written," said Klimchak, "but it helped out a lot. I like it, I like everything that came out."
As a deviation from the band's first self-titled EP in 2013, Where Are You Now changes it up by creating something a little more relaxed.
"It's more mellow than the first album," said drummer Alex Lingafelt. "It has kind of a Kings of Leon, Neon Trees feel compared to…I don't know what we sounded like before. Rock 'n' roll?"
On Guard has a lot of friends around the Jacksonville music scene, and they are all playing with them Saturday night. Most of the supporting acts: Glazed, A Call For Kylie and Winter Wave have been involved in the making of the album. A member from Winter Wave was in charge of recording, and On Guard's guitarist Josh Ivey is also the singer for A Call For Kylie.
"We all go to each other's shows when we're not playing together," Ivey said. "It's always a good time."
Among friends and fans at the show, On Guard expect this party to fill the room out pretty well.
"The last time we premiered something at 1904 we had people crowd surfing in there and I think that was like the first time they ever had anything like that going on," Klimchak said. "And there's a lot of other bands playing that night that are local favorites, which is kind of like why we used them to help us showcase the new album."
Tickets to the release show at 8 p.m. are $12 at the door, and new On Guard merchandise will be available inside along with copies of the new album.
—
For more information or news tips, or if you see an error in this story or have any compliments or concerns, contact features@unfspinnaker.com.