The Week Ahead: November 14 – November 19

Heads up! Men's basketball is back, several fun fall events as well as free food throughout the week.
Monday, Nov. 14
Men's Basketball season kick-off!
What: Cheer on the Ospreys at their first game of the season against Edward Waters. Free for students w/

ID.
When: Doors @ 6 p.m, game starts @ 7 p.m.
Where: UNF Arena
Student Government Town Hall Meeting
What: Meet your SG representatives, ask questions and learn about upcoming projects.
When: 5 p.m – 7 p.m.
Where: SU, Building 58W Room 3703D
Tuesday, Nov. 15
What: Enjoy the last weeks of fall with friends, food and games.
When: 6 p.m – 8 p.m.
Where: The Green
Make your own (international) mug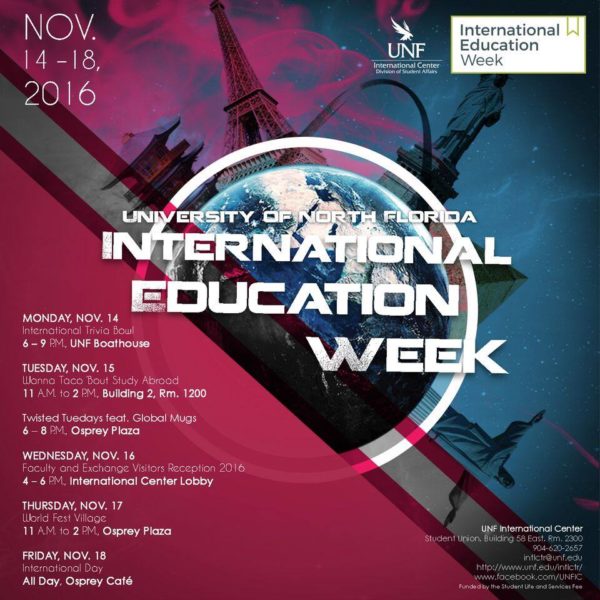 What: Decorate a mug for coffee, tea or hot chocolate with Campus Life as part of International Education Week.
When: 6 p.m.
Where: Osprey Plaza, outdoor area of SU
Wednesday, Nov. 16
What: Expect food trucks, a petting zoo and games at this week's market day as Osprey Productions, Ogier Gardens, Health Promotions team up for the 5th annual event.
When: 10 a.m – 3 p.m.
Where: Osprey Plaza, outdoor area of SU
What: Need a gift for grandma that looks handmade? Peruse through artwork from the UNF Ceramics Guild, Print Guild, Paint Guild, and CMND+N Graphic Design Club, and Sculpture Guild.
When: 10 a.m – 2 p.m.
Where: Osprey Plaza
Men's Basketball vs. University of Miami
What: Cheer on the Ospreys as they take on the Miami Hurricanes, who are visiting UNF for the first time in history.
When: 7 p.m, but get there early!
Where: UNF Arena

Thursday, Nov. 17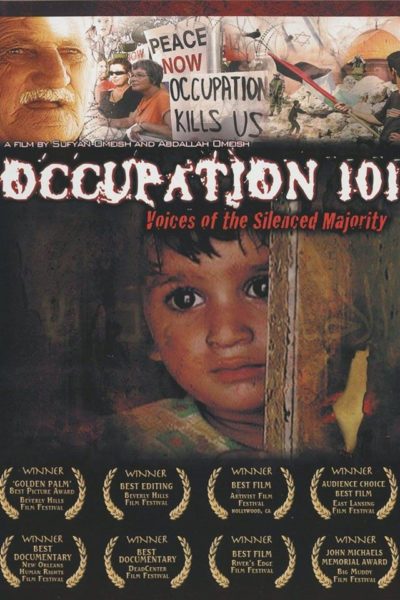 Occupation 101: A look at the Israel-Palestine conflict
What: View the effects of the Israeli occupation on the West Bank and Gaza at the showing of the 2006 documentary, Voices of the Silenced Majority.
When: 7:30 p.m – 10:30 p.m.
Where: Building 58, Room 2704, SU Auditorium
Coffee and Conversation: The Baha'i faith
What: Learn about a new worldview that promotes equality, justice and respect from members of the local Baha'i Temple during the weekly Coffee and Conversation, held by the Interfaith Center.
When: 3 p.m – 4 p.m.
Where: Founders Hall, Building 2, Room 1126
Friday, Nov. 18
Women's Basketball vs. Webber International
What: Watch the Ospreys challenge the Webber Warriors in the arena or live on ESPN3.
When: 11 a.m.
Where: UNF Arena, Building 34
Saturday, Nov. 19
Cast Iron Pour
What: Join the UNF Sculpture Guild for the semiannual cast iron pour, open and free to anyone. There will also be items available to make and purchase.
When: 4 p.m – 8 p.m.
Where: Building 6/UNF Annex (Behind Lazzara)
Light Up the Lake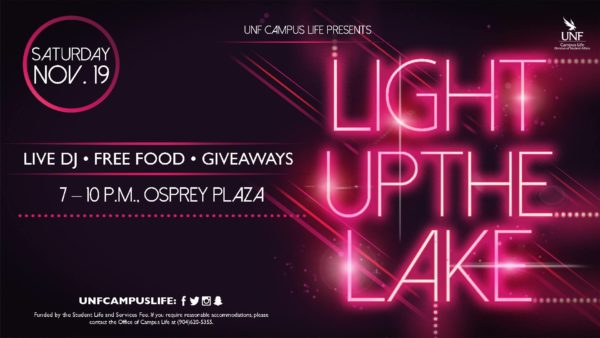 What: Glow up and end the semester with a bang with free food, t-shirt decorating and live music!

When: 7 p.m – 10 p.m.
Where: Osprey Plaza