REVIEW: The most popular dating apps
We tested the most popular dating apps, so you don't have to. Four writers, three dating apps and one week. Here are their conclusions: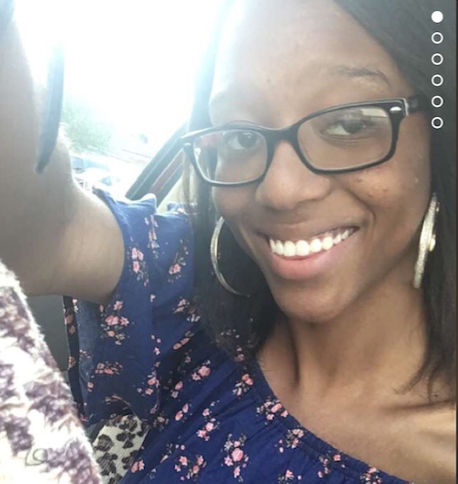 Joslyn Simmons — 3/5
This app brings the laughs. The new group feature added a very unique twist that is definitely not for everyone. Compared to the other apps, Tinder was the most risque in the messages.
For me, the group feature was something I could have passed on. Dealing with one complete stranger is one thing, but a group is a whole 'nother level of awkwardness.
A pro of Tinder is having the location activated to find "prospects" in your area. Keeping the area small is probably the best thing, especially on a college campus.
A con of Tinder is only being able to see a profile picture before swiping on a profile. So if the profile pic is a thumbs down, there goes one less swipe in your favor.
The choices were not very diverse  but I did get a "Super Like" which was pretty cool for a first time user.
While Tinder wasn't my favorite, if you're looking for a good laugh, this is the app for you.
Logan Ansteatt — 4.5/5
Tinder is the stereotypical online dating app. It may not have been the first matchmaking app or have the strongest user interface, but every other app seems to follow whatever path Tinder carves for its users.
Everyone knows of the swipe left and swipe right features on Tinder, but the more recent introduction of "Groups" adds more fun to the formula by taking the core Tinder experience and shaking it up by being able to match with groups of 2 to 4 people.
Simply put, Tinder is engaging and addictive. Whether you're bored, just looking for a conversation, want a good laugh or are legitimately looking to date someone, Tinder may be your best option.
It's not perfect. There are "Tinder Bots" abound that are extremely noticeable once you recognize the signs. Anyone with "NSAfinder" in their profile is a fake account, along with most accounts that leave their bio blank or only have one photo.
Avoid the fake accounts and Tinder should be worthy of your time.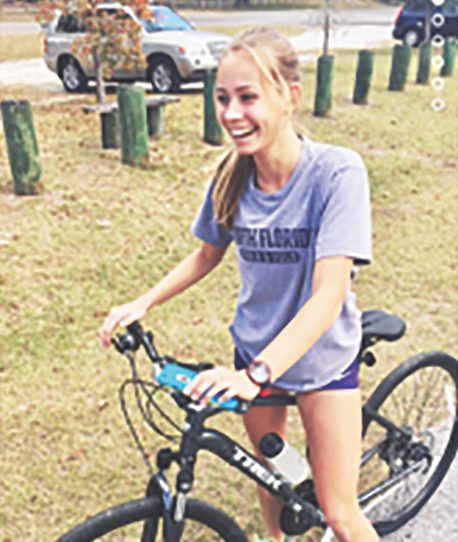 Audrey Carpenter — 3/5
If you are a millennial and have never had Tinder, kudos to you. Almost every one of my friends has used Tinder at some point in their life. It is the OG dating app.
While most people will scoff and say Tinder is only good for one-night stands, there are such things as Tinder success stories. I personally know one couple that met on Tinder and have been dating for over a year.
My own experience on Tinder is another story. It was one of constant booty calls and the most hilarious one-liners.
I especially enjoyed the "super like" feature because you can see if someone has "Super Liked" you before you swipe right or left.
My one criticism would be the new "group" feature. I have several issues with this. Personally, I prefer to be exclusive in my booty calls. Second, I am not on Tinder to find a group of friends. And finally, double dates with people you don't know can only result in one thing: extreme discomfort.
I would recommend Tinder for anyone who is looking to pass the time. For example, during a night hanging with the girls it can be very fun to mess around and message people whom you have no intention of actually meeting. But don't be too quick to judge, because you too may have a Tinder success story.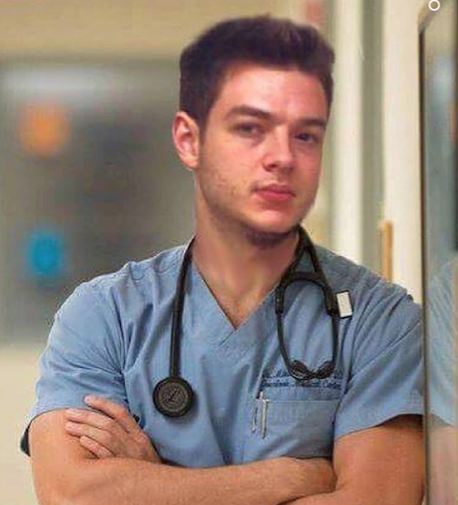 Pierce Turner — 4/5
My experience on Tinder has varied greatly over the years, from charming dates to perverts raining hideous insults down from their digital tower. There are too many bots, the pay wall is steep (you have to pay to backtrack on a left swipe) and certain bugs keep rearing their ugly head. But Tinder has created the template for all dating apps to follow. It's the go-to app, and for good reason.
For college campuses like UNF, Tinder is perfect. Easy swiping, quick matching, and simple messaging are all accomplished on the way to class or on the shuttle. Recent additions of the "Super Like," a way to show someone you really like their dog picture, and the boost, which basically works like a Pokemon Go lure, don't take away from the app's aggressive simplicity but do add options for the people wanting to put in that extra effort.
---

Joslyn Simmons — 3/5
Unlike other dating apps for young people, this app shows you how well you match a person percentage wise before you even swipe. For some, this app may seem like a cheaper version of popular online websites such as eHarmony and Match.com.
After completing a detailed profile including your favorite movie and what to do on a typical Friday night, you are on your way to find matches. The more basic your profile, the less people who are likely to message you.
Personally, I like using OkCupid just because of that feature. I ran across a lot of interesting bios from the guys who messaged me, and a message could be previewed through your email without going into the app.
Another cool feature is the percentage mark on the profile. The higher the percentage, the more questions were answered similarly. This can help in deciding if you're going to swipe right on them.
One criticism I had was that even after setting an age preference, people who were not in that range were still able to message you.
If you want an app based off of questions and not just photos, OkCupid is the app for you.
Logan Ansteatt — 2/5
OkCupid tries too hard to be an eHarmony for millennials. Your profile is crafted through a series of questions that are supposed to gauge your interests and dating preferences, but only represented one of the many arduous tasks I would have to deal with when using the app.
Further frustration was found in having to enter extensive information to fill out my bio section. I want to have a conversation about interests that my matches and I share together, not be served them on a outdated profile interface.
I encountered constant spam accounts and suggestions of matches for people who didn't even share the same sexual orientation as me. OkCupid felt old and archaic. Worst of all, finding and conversing with people who I actually was interested in became a chore.
Oh, and the option to say you were only interested in casual sex is awkward at best and distasteful at worst.
Audrey Carpenter — 5/5
This dating app is much more involved than Tinder. It gives you the option to answer a series of personality questions in order to better represent yourself. It was like the college version of match.com.
While I was given the choice to tell the world more about myself, I chose not to. I stayed with the same simple bio from Tinder, "I like politics." This didn't seem to dissuade anyone though.
My favorite part about OkCupid was the pick-up lines that were used in the attempt to catch my attention. Here are a few for your enjoyment:
"Are you a bank loan because you've got my interest haha."
"Do you like older, caring, dom men?"
"So I asked Siri what should I say to a girl on OkCupid with a cute smile…"
"I like politics too…let's go on a date."
"What's the difference between me and my couch?"
"You're super pretty! I'd like to be shrunken to barbie size and given to you as a pet! :3"
Pierce Turner — 2/5
OkCupid used to be something special. Unfortunately with the advent of Tinder and other dating apps, OkCupid lost its relevancy.
The app feels a little sketchy, being flooded with obvious robots trying to get your credit card information, old men with naked pictures and girls offering their "services." One profile simply read: "$10 hand job, $25 blow job, $35 rim job." Someone offering these jobs for the same price as Cooking Mama used at Gamestop should give you an idea of how gross OkCupid is.
Still, if you're looking for a dating app with longer, more detailed bios then maybe try OkCupid out. Just try not to fall for any traps.
---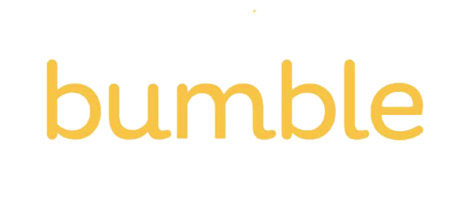 Joslyn Simmons — 3/5
In this app, women make the first move to get the conversation going. While it took a little longer to find someone interested, I did have a few choices to start a convo with.
Similar to Tinder, photos are the way to determine if you're going to keep the person or move on to the next one.
While the photos were better than Tinder, there still wasn't a lot of choices to pick from. An interesting feature in the app was having the ability to find female friends as well.
A criticism I had was finding the right photo to use as a profile picture because of the size differences on the screen. Some selfies were too zoomed in and even cut off half the face which lead to a headache to find another photo to post.
Another con, is reading the profile to see the location. Some people's profiles have locations that didn't list Jacksonville until after you clicked to see more.
Bumble is the way to go if you are tired of waiting on the guy to make the first move.
Logan Ansteatt — 3.5/5
I want to love Bumble. The user interface is clean, I found my options for matches to be remarkably more attractive on average than what OkCupid or Tinder offered, and the unique concept of having the girl be required to make the first move was refreshing.
But a few grievances held me back from giving Bumble my dating app seal of approval. Pictures added to your profile are enlarged to an unreasonable degree for some reason. Normal selfies and photos become disproportionate and ugly when someone is swiping through profiles.
There is a 24-hour period once you match for the female to make the first move. This created a weird time element to the app, something I don't appreciate when I'm looking for flexibility in how to get a relationship started.
Those annoyances aside, Bumble still provided a pleasant experience for me and my matches and led to legitimately interesting conversations with people I probably wouldn't have met otherwise.
Audrey Carpenter — 1/5
Bumble was my least favorite dating app. It tries to be modern and only allow women to make the first move, but the best part about dating apps is laughing at the attempts men make to catch your attention.
Despite this downfall, Bumble was a more mature version of Tinder. The conversations I had with other users were much more respectful than from either of the other two apps.
Bumble also has the ability to be more than simply a dating app. You can choose to search for other people of the same gender with the goal of being friends.
I would recommend this app for someone who is more serious about finding a relationship through a dating app instead of a one-night-stand.
Pierce Turner — 4/5
Bumble is the fresh new dating app in town and it could be on the way to being the most popular (beating out Tinder). Girls have the power in Bumble, meaning they are typically more picky than in other dating apps, or at least that's my excuse for not getting any matches. I have the same joke profile on Bumble as I do in Tinder and while it gets me plenty of matches on Tinder, Bumble remains barren. It could be that girls on Bumble are typically looking for something more serious. A rule of thumb for choosing these apps could be: Tinder for hookups, Bumble for relationships.
There is a concern that Bumble can't be used by gay men or women, because of the rule that women have to message first. Luckily, if you change your settings to search for your same sex, that rule doesn't apply. This basically just turns the app into Tinder though.
The layout of Bumble is clean and made to avoid accidental swipes and other mistakes. Scrolling through pictures is an up-and-down motion on Bumble, whereas in Tinder it's a left-to-right motion. This can lead to accidentally swiping left on someone you were interested in on Tinder, but on Bumble this isn't a problem.
Bumble loses out to Tinder in population of users, but in a couple years it could be the next default dating app.
—
For more information or news tips, or if you see an error in this story or have any compliments or concerns, contact [email protected].