Why celebrities wore black to the Golden Globe Awards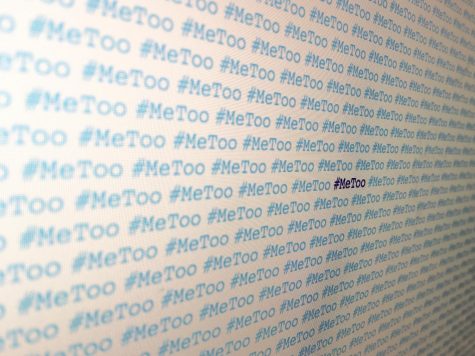 Celebrities at the 75th Annual Golden Globe Awards on Jan. 7 joined the #MeToo movement by wearing all black to unite with victims of sexual harassment and gender inequality in Hollywood.
"…There are so many women's stories out there that need and deserve to be told," Rachel Brosnahan, who plays Midge from the show "The Marvelous Mrs. Maisel," said. "So as we enter this new year, please, let's continue to hold each other accountable and invest in and make and champion these stories."
The highlight of the night was Oprah Winfrey winning the prestigious Cecil B. DeMille Award. She was the first African-American woman to win this award, which honors recipients for their contributions to the entertainment industry. Oprah brought the audience to a standing ovation with her moving speech on women's struggles and achievements.
"It's not just a story affecting the entertainment industry. It's one that transcends any culture, geography, race, religion, politics, or workplace. So I want tonight to express gratitude to all the women who have endured years of abuse and assault," Winfrey said. "For too long, women have not been heard or believed if they dare speak the truth to the power of those men. But their time is up."
Maurisha Bishop, a victim advocate at the UNF Women's Center, recognizes women have come a long way. However, gender inequalities, like men earning more than women, still exist.
"So many women are victimized every day and their stories aren't heard," Bishop said. "It takes a celebrity or two to bring all this awareness."
The Women's Center offers a variety of services for students to empower them and help them through difficult times. Despite its name, the Women's Center is not only for women, and men are encouraged to engage in and use the services that are offered. These services are available to everyone at UNF, especially those who have experienced any type of victimization.
Bishop noticed the number of male students using the Women's Center services have increased through their programming and events. Students are welcomed to participate and learn more about their volunteer opportunities. The Women's Center office is located at Founders Hall Building 2, Suite 2100.
The Women's Health Center has a 24-hour Crisis Helpline at (904) 620-1010.
__
For more information or news tips, or if you see an error in this story or have any compliments or concerns, contact [email protected].