DeSantis signs bills imposing new guidelines for teachers' unions, bans social media in classrooms
New requirements are on the horizon for teachers' unions and Florida schools after Gov. Ron DeSantis signed a series of five bills on Tuesday. 
One of the bills (SB 256) introduces new guidelines for all public-employee unions, though critics say that it aims to crack down on specifically teachers' unions. Unions for law enforcement, correction officers and firefighters are exempt from these new requirements. 
When it goes into effect, the law will prohibit teachers' unions from using government resources to have dues deducted directly from employee paychecks. This means that teachers and other government employees must write checks monthly if they want to stay in their union. 
Some other changes include members now having the right to quit their union for no reason and it will require union membership to be at least 60% of those eligible to join. 
Though the membership requirement has now jumped by 10% under the new law, the University of North Florida's United Faculty of Florida chapter has been pushing for greater faculty membership in recent months. 
"I have full confidence we will be above and beyond 60% [membership,]" said Mark Halley, the vice president of UFF-UNF. 
SB 256 will also require unions to comply with annual audits, submit financial disclosures and allows state investigations into unions suspected of fraud, waste and abuse.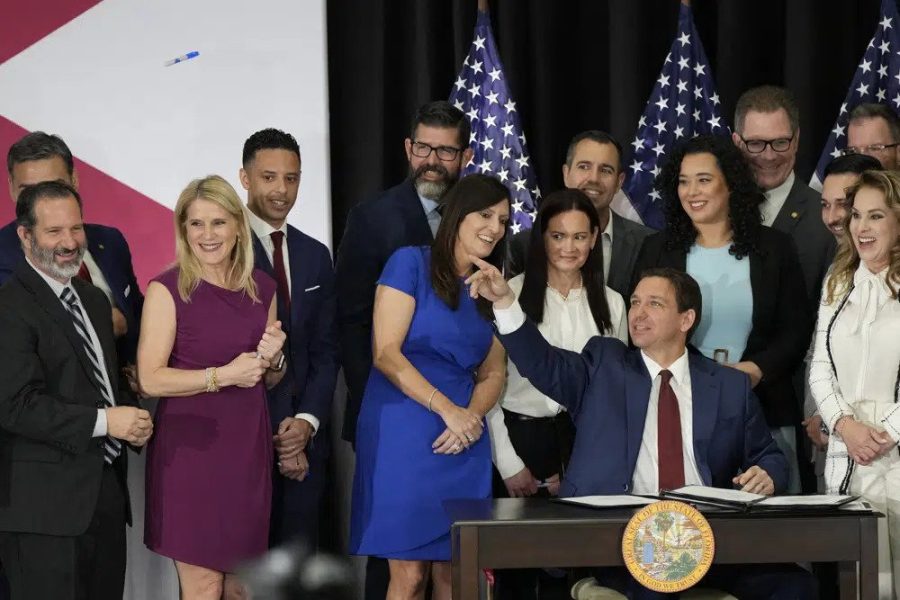 The governor has advertised this bill as one that will give more rights and freedom to teachers, but the Florida Education Association disagrees. They say that the bill is all about DeSantis taking revenge against unions who have spoken against him. 
"This new law grossly oversteps in trying to silence teachers, staff, professors and most other public employees," said Andrew Spar, president of the Florida Education Association, in a press release. "We will not go quietly — our students and our professions are simply too important."
Spar called DeSantis's choice to sign SB 256 during Teacher Appreciation Week "painfully ironic." The governor also signed four other bills on Tuesday, addressing various facets of Florida education in and out of the classroom. 
The package of bills included a new Teachers' Bill of Rights that DeSantis said would couple salary increases with positive reforms. 
Another bill (HB 379) looks to remove social media, including TikTok, from schools. There will be new requirements for school boards to implement website filtering to block students from accessing social media on a district-owned computer or server. They will also be required to teach students about the harmful effects of social media.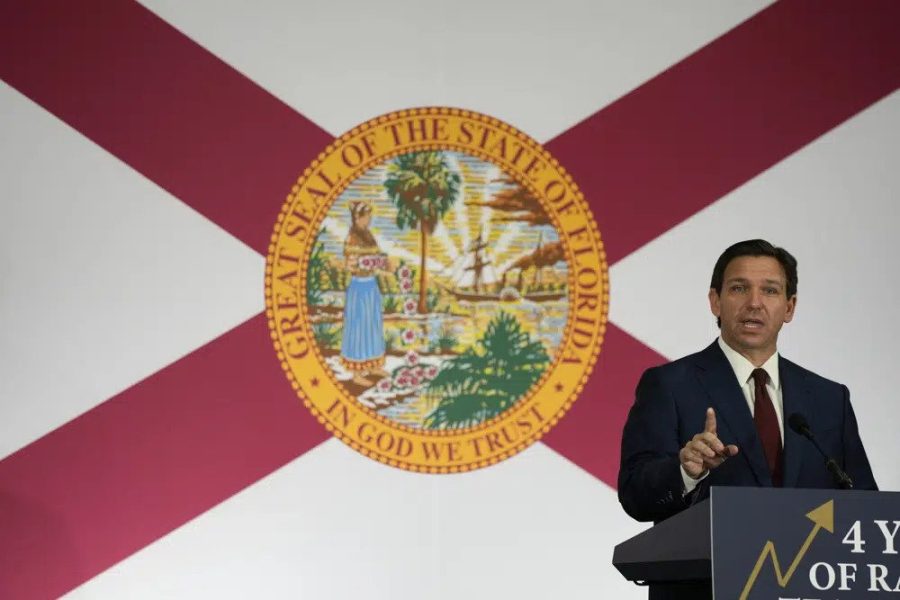 On top of that, HB 379 bans using TikTok on district-owned devices, similar to a recent ban by the Florida Board of Governors in public colleges and universities. 
Teachers now have the authority to establish classroom rules regarding cell phone use during "instructional time," DeSantis's press release notes. They can now withhold a student's phone if deemed a disruption to the classroom. 
DeSantis signed three other bills — HB 477, HB 1573 and HB 1035 — which implement new scholarships and programs, adjust temporary teaching certifications and more. 
Together, the five bills represent the "most comprehensive package of pro-educator bills in Florida's history, and probably the nation's," said Florida's Commissioner of Education Manny Diaz Jr.
Alongside the bills, DeSantis also pledged to approve more than $1 billion for teacher pay in this year's budget, a $252 million increase over the current record, according to the press release. 
"We have delivered another record boost to teacher pay and we have coupled salary increases with positive reforms," DeSantis said in a press release. 
Florida currently ranks at No. 48 in the nation for average teacher salary.
___
For more information or news tips, or if you see an error in this story or have any compliments or concerns, contact [email protected].