Campus alive with the sound of music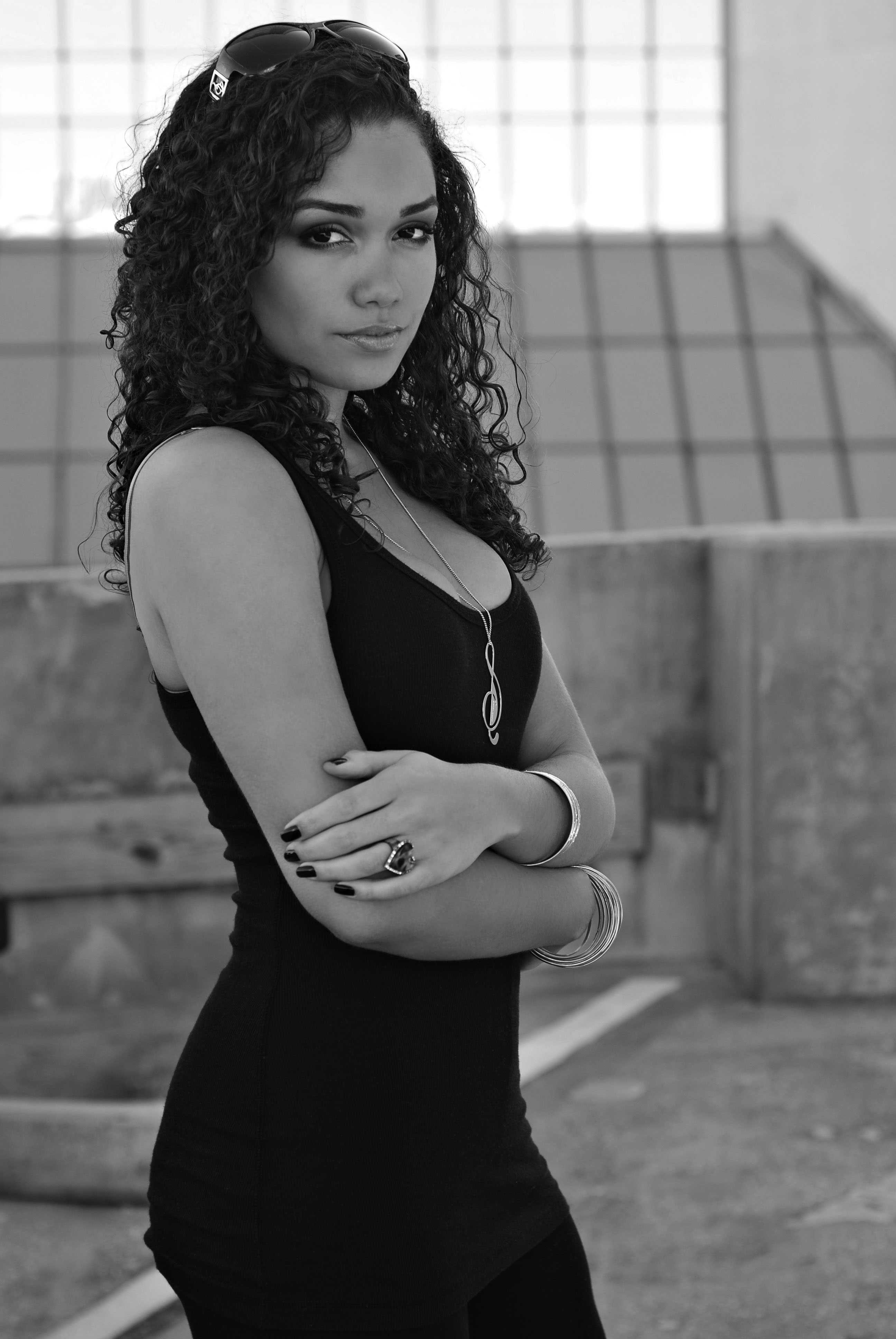 With a sultry voice and sage lyrics that are beyond her years, UNF student Jasmine Rhey Peterson is growing up quickly in the music business.
Peterson's debut video, "Life Goes On," offers the harsh images to match, as the 21-year-old presents the adverse realities many people face on the streets daily.
This initial view into Peterson, the R&B artist who performs as Jasmine Rhey, also looks into who she is as a person and what she wants her music to be about.
"The song and the video reflects certain things I've seen growing up in Jacksonville," Peterson said. "In many ways, you are seeing my view on life."
But she isn't the only student hoping to make it big in music.  In fact, college towns are often fertile breeding grounds for musical groups with their bevy of young people and numerous outlets for live musical performances.
The exciting live music scene available in a college town often provides the inspiration for rising stars.
Peterson, a Spanish major at UNF, wrote her debut song the same day she heard the beat and was inspired instantly. Although she started out wanting the song to be about her family, it quickly became a therapeutic means of looking at her own plight as an aspiring musician.
"The little girl getting laughed at and told she wouldn't make it was definitely me," Peterson said.
As Peterson is now finishing her debut album, she can look at the different scenarios in the video and see how they are presented as playing out in different ways as a reflection of reality.
Although she doesn't consider herself as having "made it" yet, she hopes to make traveling and performing her career. Peterson also wants to help others with the income from her music.
"I want to eventually travel to Africa and help those less fortunate than I am," Peterson said.
Peterson, who credits Tupac Shakur as an influence of the cultural perspective of her music, has been singing since she was 13 and has performed at the World of Nations Festival along with various clubs and restaurants across Jacksonville.
When assessing the rest of the local music industry, Peterson believes there is a diverse group of students producing an eclectic mix of music throughout the Jacksonville bar and club scene.
Whether it's hip-hop, R&B, jazz, reggae, jam bands or punk, Peterson feels you can find it at venues throughout the city, and often by UNF students.
UNF junior business major Ben Minegar is one of those students. He also wants to make music a career, and has taken off as a jazz musician in Jacksonville. Minegar, who was in the music department his first year and a half at UNF, believes the university has an assortment of talented musicians.
"The UNF music program is great," Minegar said. "There are some really good students and professors who are very talented."
Minegar, who plays at restaurants such as Mellow Mushroom and clubs like The Atlantic and Twisted Sisters, believes the jazz music in Jacksonville is underrated.
"People don't expect it, but there is a surprising jazz scene," he said.
UNF music professor Dennis Marks agrees, although he believes there are still hurdles for local musicians, he said. Marks, who also performs jazz locally, feels the Jacksonville music landscape is still growing, which requires musicians to still travel to perform, he said.
"Jacksonville is a pretty good scene, but many of our musicians still have to travel for gigs," Marks said. "We've had to go as far as Savannah to play, but as Jacksonville grows we should find more opportunities closer to home."
The talent at UNF is not limited to just solo acts, evidenced by Jacksonville Beach reggae band Still Green. UNF senior education major Garrett Adamson is a member of the homegrown band, which proudly provides locals live music at the beach.
"We really just love to make good music and help people have a good time," Adamson said.
Still Green, although categorized as a reggae band, has elements of blues in its sound, and members write all their own music. They've played at beach bars such as Caribbee Key, Culhane's and Landshark, along with some larger venues in Jacksonville.
But they believe Atlantic Beach bar Fly's Tie might be the best place to catch local music, Adamson said.
"Another reggae band Pili Pili plays there, and a jam band called Saltwater Grass," Adamson said. "Saltwater Grass is a really great band people should check out."
Whether it's Still Green or any other band, Adamson said he feels the best part of the burgeoning Jacksonville music scene is the availability of more music to Jacksonville residents.
"When you go down to the beach bars now, if you don't like the music where you're at, you can just walk down the street and listen to something else," Adamson said. "As long as people are playing music, it's a good thing."
E-mail Brett Morgan at [email protected].