UNF ranks in on Forbes magazine's "America's Top Colleges" 2012 list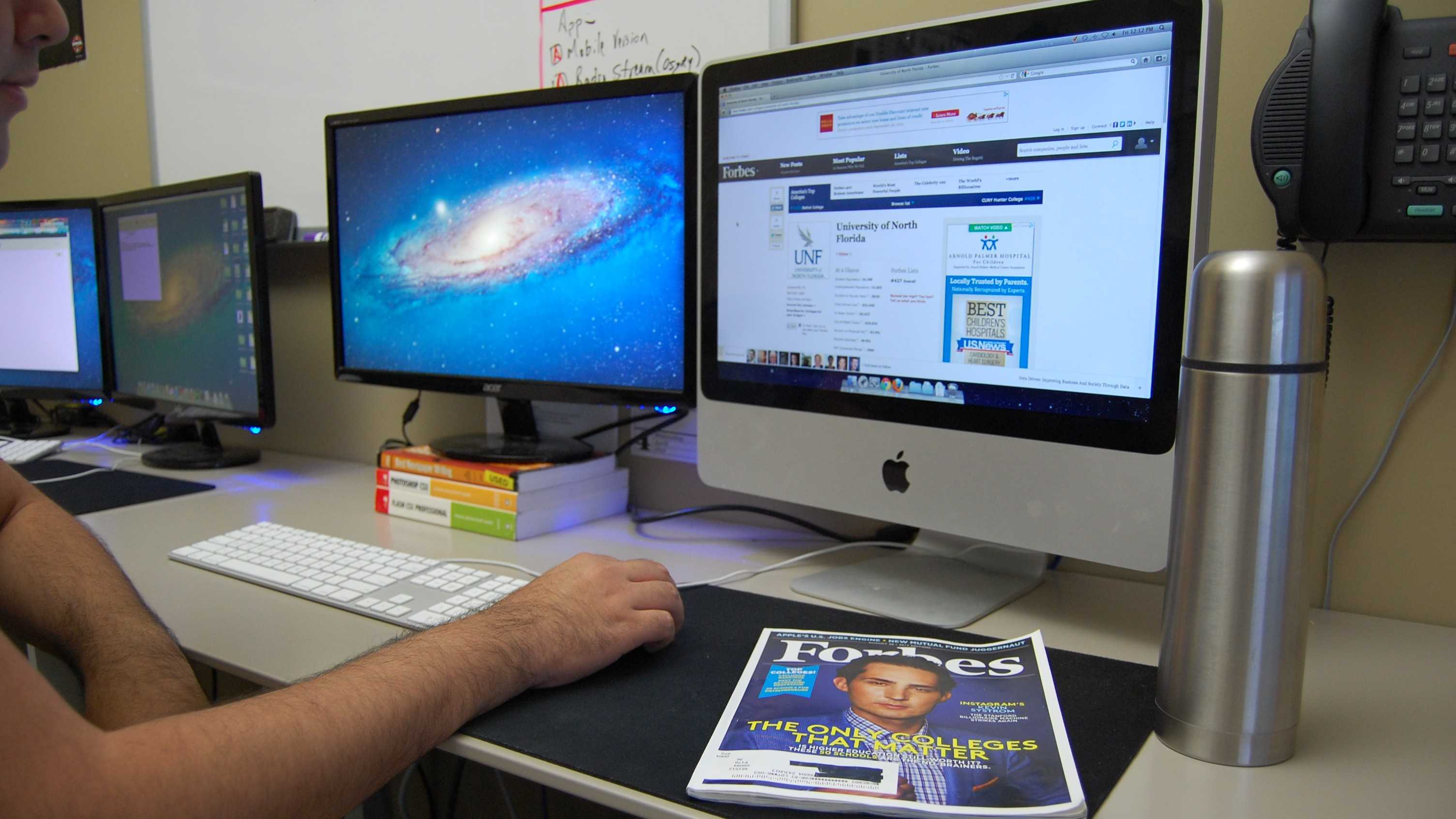 Forbes magazine released its annual rankings of American colleges and universities, featuring UNF ranked at #427 out of 650.
UNF, which placed 491st last year, is ranked ahead of other Florida universities UCF (#462) and USF (#449). UF was the highest placed public Florida university at #80. Princeton University took the honors as the top ranked institution.
The methodology to the rankings factors in: post graduate success, student satisfaction, student debt, four-year graduation rates and competitive awards, according to forbes.com.
UNF President John Delaney said Forbes' methodology makes more sense than US News & World Report's own methodology.
Despite the increased recognition due to the rise, others doubt the legitimacy of college rankings, all together. Mike Sexton, Vice President of Enrollment Management at Santa Clara University, said rankings, with US News & World Report's being the most egregious, present a false sense of precision that just doesn't exist.
Sexton specifically criticized the same methodology that Delaney praised, saying the research that goes into it is somewhat faulty.
"Institutions don't change that rapidly," Sexton said.
With "affordability" as a main factor in Forbes' methodology, the recent 13 percent tuition differential increase approved by the UNF Board of Trustees and State University System of Florida Board of Governors could have an effect on future rankings. Delaney said the increase is meant to offset a budget cut and that he does not expect tuition and fee increases to become a trend.
"I think they're going to slow down," Delaney said.