TV tidbits: ER's swan song pulls in big ratings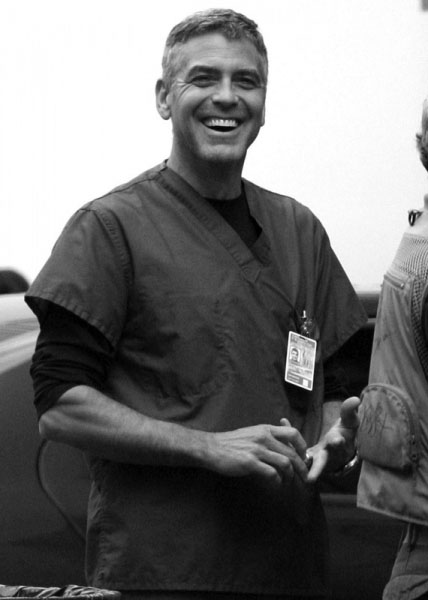 In case you missed it – the week in TV buzz: Even without Clooney, "ER's" swan song pulled in 16.2 million viewers, its largest audience in several years.
The two-hour series finale brought some familiar faces back to ER, including former series regulars: Eriq La Salle, Sherry Stringfield, Laura Innes and Alex Kingston. Those actors, along with Julianna Margulies and current cast members, also contributed to a one-hour retrospective that aired before the finale.
In a nod to ER's beginnings, the final episode had the daughter of original character Mark Greene (Anthony Edwards) deciding to follow in her father's footsteps and become a doctor.
ER debuted on NBC 15 years ago and became an instant hit with both viewers and critics.
"Project Runway" lives … on Lifetime
After months of being tied up in litigation, the popular reality series has been freed from its former home on Bravo and will air its sixth season – which has already been filmed – on Lifetime this summer.
The Weinstein Company, which produces the show, will pay NBC Universal for the right to move it to another network, according to a statement released by NBC Universal:
"NBC Universal, The Weinstein Company and Lifetime have resolved their disputes. The Weinstein Company will pay NBCU for the right to move 'Project Runway' to Lifetime. All of the parties are pleased with the outcome.'"
"Project Runway's" sixth season finale was filmed in February during New York Fashion Week, but the designers were kept secret to prevent spoilers.
"All of us at Lifetime are thrilled to move forward with Heidi, Tim, Nina, Michael, The Weinstein Company and the entire 'Project Runway' team," Lifetime president Andrew Wong said in a statement. Meantime, Bravo's similarly themed The Fashion Show debuts May 7.
More shocking than a Bachelor split
Countess Luann de Lesseps of "The Real Housewives of New York City" has reportedly separated from her husband, the Count, amid rumors of his infidelity. Where are the cameras when you need them?
The couple has been married 16 years and is currently starring in Bravo's second season of "The Real Housewives." She is his third wife. In a recent episode, the Countess got into a heated argument with fellow housewife Ramona, who criticized Luann for marrying a man 15 years her senior.
If the Countess winds up single, she'll be the third "housewife" who is not actually married. Bethenny Frankel and Kelly Besimon also star in "The Real Housewives of New York City," despite being single.
It's bad timing for Luann's etiquette book, "Class With the Countess," which arrives in stores April 16. Does the title count if she's no longer a Countess?
Clear eyes and full hearts at NBC
"Friday Night Lights" has reportedly been renewed for two more seasons despite three seasons of low ratings (but feverish fan support).
"FNL" fans can thank DirecTV, which continues its partnership with NBC to extend the life of the Dillon Panthers for a fourth and fifth season. The new episodes – 13 per season – will first air on DirecTV, then go to a wider audience at NBC as reruns.
Expect to see a shakeup of the cast of "Friday Night Lights" in coming seasons, as several fan favorites will graduate Dillon High School and likely exit the show.

(c) 2009, Film.com., distributed by
McClatchy-Tribune Information Services.