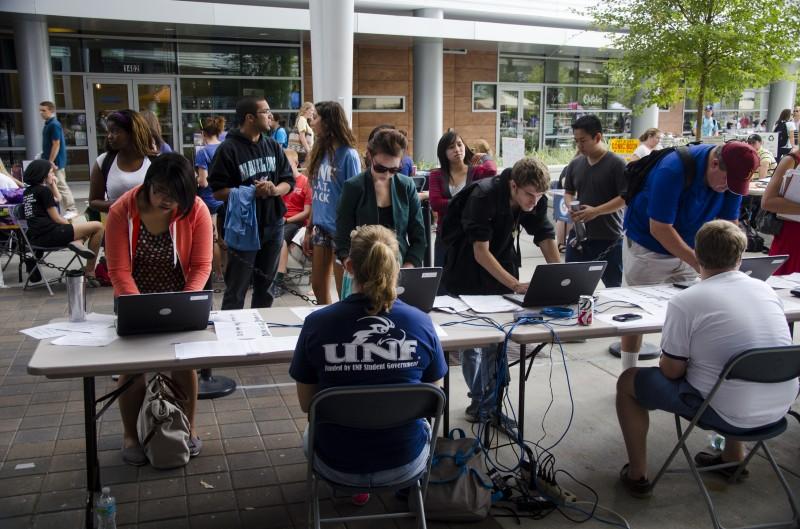 The Red Party leads the Yellow Party 59.8 percent to 37.1 percent, according to exit polls conducted on the first day of fall Student Government Senate elections.
The remaining 3.1 percent of students voted for non-party affiliated candidates.
There are 20 Red Party candidates and 17 Yellow Party candidates running for the 26 open Senate seats.
The poll has a confidence interval (margin of error) of +/- 6.57 and a confidence level of 95 percent. This is based on calculations from a Creative Research Systems survey system.
With an estimated voting population of 1,500 students for the first day, a sample size of 194 students was needed to conduct the poll. The voting population is based on an estimate of the most recent Spring election voter turnout, which totaled about 3,000 students over a two day period.
The Spinnaker polled students at all three voting locations: the Student Union, Library and Cafe.
Email Gordon Rhyne at [email protected].