Building 57 dedicated to Betty, Tom Petway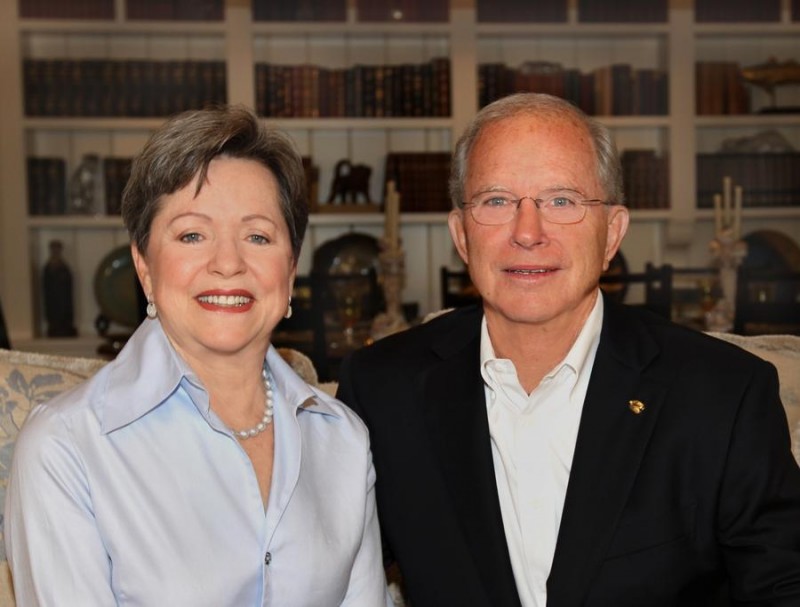 Building 57, which sits adjacent to Student Union, has been known as the College of Education and Human Service, but as of Nov. 9, has another name.
Petway Hall was dedicated to Betty and Tom Petway, a couple that has been involved in UNF's growth since it was founded in 1969, according to a news release.
Pierre Allaire, UNF's vice president for institutional advancement, said this and other buildings around campus are being named in order to make them more recognizable.
In order to address the number of unnamed buildings on campus, Allaire said UNF formed a campus naming committee two years ago. This committee chose to dedicate Building 57 to the Petways.
The Petways, along with being involved with board and committees at UNF, donated funds to the UNF Disability Resource Center, which is located in their eponymous hall.
Betty Petway said the center is important to them because she had children with learning disabilities and, at the time, they had to go out of town to receive help. Petway said this way, those with disabilities can be successful earlier.
She said it was important for her and her husband to share their success.
Tom Petway said UNF is an integral part of the community, and he wanted to give back to that community.
Email Lydia Moneir at [email protected].