Recruiting pieces of a winning team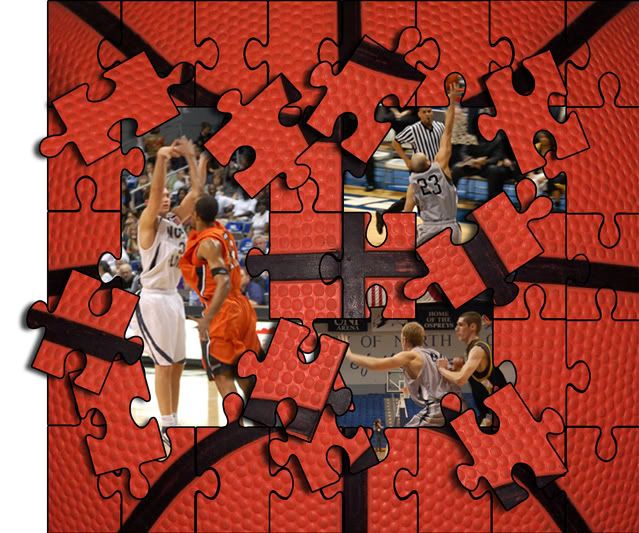 As the UNF men's basketball team will fight for a winning season this year, coaches, including Head Coach Matthew Driscoll fought for the "winning players" during the recruiting season.
"The ability to compete is the one thing we as a team have to learn and understand," said Driscoll. "Competition is everything in life. Whether it's in the classrooms, dating world or fighting for a job, you have to compete to have the edge."
Allowed as many visits as the coaches want, they traveled from city to city looking for their perfect team. The time frame was from July 6 to July 15 and July 22 to July 31 during the summer.
During the first 10-day period, the men's basketball coaching staff hit at least 11 different tournaments or camps in several different cities, including Orlando, Cincinnati, Philadelphia, Miami and Tampa.
In the second period, they also visited seven events, including a few Driscoll said would show some players' true potential. These included the Super 64 and Main Event tournaments in Las Vegas and the 17 and Under Nationals in Orlando.
"These allow us the opportunity to go see kids play against really high level competition that you normally don't always get to see during the school year, because either their schedule in their league doesn't have them playing or you can't go see it when they are or when you go see a kid when he gets hurt," Driscoll said. "The worst case scenario is when you made a trip to see one particular person and he sprains his ankle."
At each tournament the men's basketball staff saw hundreds of players, but only three coaches are allowed out recruiting at a time, Driscoll said. There are a total of five coaches for the UNF men's basketball team, and in order to keep them all up to speed, the staff developed a strategy for their recruiting process.
Driscoll said their first step was to find about 10 to 15 players within the first recruiting period.
"That's a huge part of the first 10 days. We have everyone in our staff evaluate our top notch guys," he said. "After that we planned our next ten days."
After the coaches met to discuss the players they liked for the UNF team, some changes occurred in their recruiting schedule.
Initially Driscoll planned to attend the Las Vegas tournament with another coach, but he went to Orlando instead after noticing a lot of players he wanted for the Ospreys.
In addition, some teams that were planning on competing in Las Vegas pulled out of the tournament, Driscoll said.
While at the tournaments, Driscoll and the other coaching staff were able to talk to all of their top recruits to see how they were feeling and if they had made any decisions to commit to a team.
The last five days of the recruiting periods were especially crucial at finalizing their relationships with potential players, which Driscoll said is one of the most important parts of the recruiting process.
"What's very important is being honest with the kids and being upfront with them," Driscoll said. "Sometimes you lose kids because you're that way, but if they don't understand what you're trying to do, they're going to be confused once they get here. We want to build relationships, and within those relationships, we want to have an understanding about what is truth and reality."
Now that the recruiting season for the summer has ended, Driscoll and the other coaches have their men's basketball team for the 2009-2010 school year, but Driscoll said they are allowed out during limited periods from September through April to continue recruiting. The recruiting process is never quite over for the men's basketball coaching staff.
"If you want to keep up with Driscoll, you have to keep your running shoes on," Athletic Director Lee Moon said.