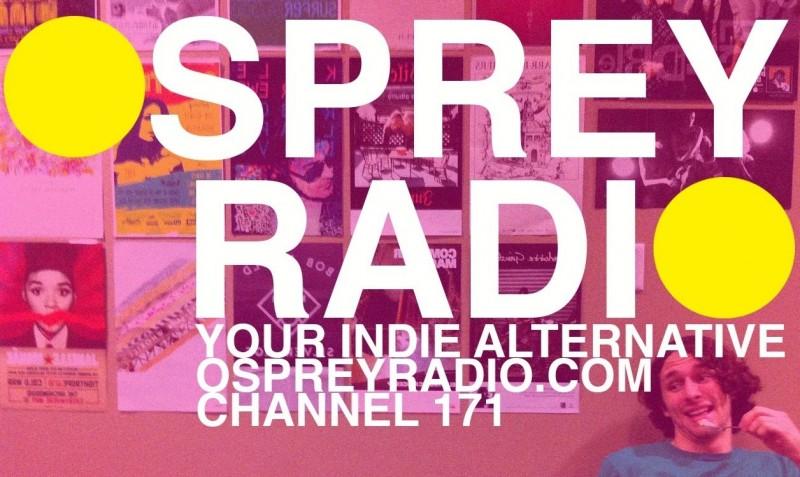 Written by Mason McGough, featuring Trevor Johnson where marked.
2012, along with 2000 and technically every other year ever, will henceforth be known as the year the world didn't end. Probably. With 2012 heralding record highs in environmental catastrophes, zombie outbreaks in our always lovely and never embarrassing state of Florida, and the death of our beloved friend, the Twinkie, it really is coming to seem like the 21st might be the perfect storm. For those of us that opt to remain bomb shelter and tinfoil hat-less, the obligatory Top Albums of the Year Lists remain an entertaining, and hopefully informative, cultural activity.
Perhaps it was this looming sense of doom that spurred one of the best years we've had for forward-thinking music in quite some time. Sure, this did lead to some slightly disappointing efforts. For example, Prince Rama's Top 10 Hits of the End of the World lacked the ghostliness it needed to effectively carry its statement about the short lifespan of consumer pop and instead sounded just like Prince Rama writing a pop album (a great one nonetheless). As a whole, though, the musical frontlines of the human race's last year on Earth have been both fruitful and high-minded. The thought of total human annihilation has been in the cultural headlines all year, from The Walking Dead to all this Mayan calendar nonsense, and it's even pervaded our music. Partially riding on the coats of the "80's revival," the music world has written a new chapter in its periodic "looking back."
This year has certainly been the year of hindsight. Twin Shadow's Confess, Ariel Pink's Haunted Graffiti's Mature Themes, Tame Impala's Lonerism, The Tallest Man on Earth's There's No Leaving Now, Lambchop's Mr. M, they are all success stories of the recycling of reliable themes, though each with their own commentative angle. They have also been ammunition for proponents of Simon Reynolds' infamous theories postulated in his book Retromania.
The cultural Ouroboros, the snake eating its own tail, is an indomitable force that indefinitely prevents true innovation in the world of art, or so says Reynolds. Of course, Reynolds' allegations immediately sound absurd; we live in a world where the number of possible combinations of sounds is mathematically infinite. But it would be foolish not to acknowledge the ways in which 80's and early 90's pop music has impacted the creative output of today's music (both commercial and independent).
Some, myself included, point to vaporwave as the phoenix rising from the desiccated ashes of consumer music. Vaporwave, as an internet-bound genre that exists detached from the egotistical demands of the artist, stands defiantly as one of many proofs that creative ideas can still flourish in music today, even despite the fact that sampling old VHS tapes and corny infomercial jingles is one if its primary tools to that end. It excels despite this ostensible contradiction precisely because it manages to channel its parts into a core conveyor of its meaning as a genre. Three vaporwave albums (8, 15, and 18) have been included on this list. While the genre will doubtfully have the longevity of our musical mainstays, it is for the time being a powerful exposition on the way we consume media.
Anyway, enough of that for now. We present to you Osprey Radio's Top 20 Albums of 2012!
(20) Hundred Waters – Hundred Waters
At the core of Hundred Waters' elegant sound exists a sublime dichotomy between the seemingly disparate agendas of pastoral folk and electronic music's pursuit of artificial perfection. Recall, this band just signed on OWSLA, Sonny Moore's (aka Skrillex) label. No track points this out more potently than single "Thistle," where you can hear a wistful piano line be subsumed by a menacing digital beat. The end effect is as disturbing as it is breathtaking.
(19) Dan Deacon – America
Spend a second looking at his back catalogue and you'll see that Dan Deacon is a funny guy. That's why it's so strange and so refreshing to see him pursuing a conceptually ambitious work like America. Inspired by the Arab Spring and Occupy Wall Street movements, America is Dan Deacon's tribute to the power of a people united. As I discovered at his performance at Underbelly, this may include community dancing à la Simon Says.
(18) 情報デスクVIRTUAL – 幌コンテンポラリー
Don't be ashamed if your initial reaction to hearing this record is a hearty chuckle. Kitsch flies out of this record like the "But Wait, There's More!" graphic hits the screen of an early 90's infomercial. Whether this album is a condemnation or a celebration of the royalty-free music arming corporate informational videotapes is something I'm still unsure of. One thing's for sure: in poking fun at the disposability of its parent material, this record has brought new life to it.
This album is available for free on Bandcamp.
(17) Animal Collective – Centipede Hz
Animal Collective was never known for making conceptually ambitious albums. However, this one, whether intentional or not, is a surprisingly effective testament to the world of information saturation we live in today. The sound of this record bears much resemblance to its cover: a hypersaturated mess of bright tones and amorphic images that's frightening in its claustrophobia. The quartet laments on the loss of innocence, both their own and that of an increasingly technologically locked-in mankind. Amid the morass of lost radio transmissions, static, and looping signals, Centipede Hz is the sound of a struggle for freedom from modernity.
(16) Fiona Apple – The Idler Wheel is Wiser than the Driver of the Screw and Whipping Cords will Serve You More than Ropes Will Ever Do
Fiona Apple writes love songs not with a smirk, but a grimace. Her first-hand accounts from a jaded lover are often unsettling, augmented by the piano accompaniments that don't shy away from shrewdly-utilized dissonance. Poetic and rich in metaphors, this album is Apple's beautiful moment of catharsis.
(15) Amun Dragoon – Unlimited Dream Company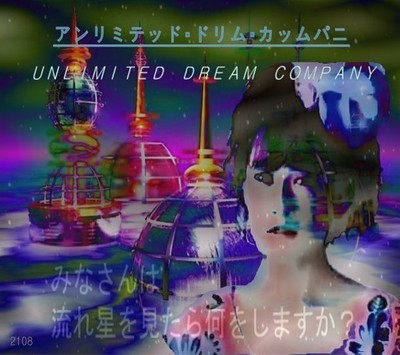 The titular Unlimited Dream Company, a hypothetical company from the year 2108 that promises dreams in a cellophane package, might find a companion in Rekall Inc. from Total Recall. Reflecting the musical healing fad that was once a successful business venture, this album feels, despite its serenity, empty and devoid of purpose. And yet that's precisely the point it aims to make. In exploiting the music of commerce, Unlimited Dream Company points out the futility in trying to replicate real experience with the artifact of it.
This album is available for free on SoundCloud.
(14) Cloud Nothings – Attack on Memory
Cloud Nothings are afraid. Their fear stems not from an external destructor, looming and monolithic like a meteor, but instead from malaise within. Going out with a whimper. Fading away. In an endlessly repetitive existence, memory outlives its usefulness. Attack on Memory shrieks and gnashes its teeth in rebellion against the all-too-easy life of suburban purgatory in an effort to resuscitate the pursuit of memorable experiences.
(13) Locrian & Mamiffer – Bless Them That Curse You
The title of this album is derived from a Biblical quote that deals with one of the most basic tenets of Christian conduct: treat those who would do evil to you as you would a brother, with compassion and understanding. The dichotomy of divinity and magic seems at work here; webs of sinister ambience are spun as the ground quakes beneath every piano stroke. Bless Them That Curse You carries a haunting natural momentum to it, much like you would expect from Locrian or Mamiffer alone, yet it also carries a dramatic tension not wholly belonging to either group. A human presence doesn't turn up until the final (and most impressive) track, much like the natural history of Earth. Bless Them That Curse You dwells within the eye of the storm, always feeling just a fell wind away from destruction.
(12) El-P – Cancer 4 Cure
El-P's art is far more important to him than money. Deeply disturbed by his idea of an Orwellian corporate America, El-P's newest LP is an undeniable testament to his skill as a rapper, but equally so to his disdain for capitalism run amok. He postulates that the record industry has traded substance for style and Cancer 4 Cure is proof that we can do without it. "Can't you tell by how I'm sweating that I'm finally free?" When you listen to Cancer 4 Cure, it's hard not to share in his indignation.
(11) JK Flesh & Prurient – Worship is the Cleansing of the Imagination
2012 was certainly a strong year for high-minded collaborations. On one side, Tim Hecker and Daniel Lopatin explored the artifact of knowledge on Instrumental Tourist. Locrian & Mamiffer's project turned out a match of perfectly complementary styles. We've also got Lopatin as Oneohtrix Point Never with Rene Hell and Mamiffer with Pyramids. It's only fitting that the split between Justin Broadrick (aka JK Flesh) and Dominick Fernow (aka Prurient), two minds on the forefront of extreme music and noise, would end up working together as well. JK Flesh tears up the first half with a saw-toothed industrial romp, then Prurient rounds out the second half in a hiss of feedback and synthesizers, squealing and squirming like worms falling out of the mouth of a rotting skull. Worship showcases both artists at an emotive zenith, an appropriate final release for Hydra Head Records (in its current form, anyway).
(10) Japandroids – Celebration Rock
The music of 2012 falls into one of two camps: the side that demands cerebral gratification above all else (and often with stalwart adherence to this need) and the side that demands you just shut up and dance. Celebration Rock straddles this boundary as if there was none at all. Like Discovery and I Get Wet before it, Celebration Rock sets guiltless enjoyment as its prime objective, and makes a powerful case for it in doing so.
(9) Dirty Projectors – Swing Lo Magellan
The music of Dirty Projectors has always retained a tangible emotional appeal, even outside of songwriter David Longstreth's eccentricities. Swing Lo Magellan sees the group pulling back the veil on Longstreth's (possibly unconscious) proclivity for cryptic imagery and esoteric themes, revealing some of the band's most relatable songwriting to date. "Dance For You" is a solipsistic pursuit of meaning, "Just From Chevron" is a parable about the oil industry's callous destructiveness, "About to Die" about the search for fulfillment in the face of a ticking biological clock. Dave Longstreth has always been a man of many ideas. On Swing Lo Magellan, he's finally found a way to share them.
(8) Mediafired – The Pathway Through Whatever
Advertisement has become its own culture of sorts. It has pervaded our cultural consciousness with mascots and slogans, to the point where the average person can't name three out of the thousands of Hindu gods, but can still remember every line of obscure 90's commercials. Mediafired, named after the go-to "music distribution service" for some, reflects just one of many methods of cultural dissemination/saturation. A cracked kaleidoscope of everything from Pepsi commercials to Kate Bush to Queen, The Pathway Through Whatever is jarring in its ability to encompass a little of everything into its heady chamber.
This album is available for free on Bandcamp.
(7) Andy Stott – Luxury Problems
Andy Stott has been in the back of everyone's minds for a while but Luxury Problems establishes the man as one of the technical masters of this generation. Whether it's the incorporation of vocals into his low-end stitch-house or the simultaneous parsing down and blowing up of his sound, Luxury Problems delivers on all of the promise his 2011 EPs showed us. It might not be about anything in particular, but I doubt you'll find a more well-executed and exciting "headphones album" in all of 2012. – Trevor Johnson
(6) Liars – WIXIW
Perhaps the most alluring aspect of WIXIW, Liars' sixth album, is its plastic precision. The album is as immaculate as a surgeon's table, and the moments that cut do so like a scalpel. And yet despite its tightly-wound frame, it always seems on the verge of chaos. The whispers of singer Angus Andrew are the only human presence on the record, but even they retain a noticeably unsettling level of imbalance. Existing on the fringes of sanity, Andrew mumbles "teach me how to be a person" with the detachment of a person who truly doesn't know how.
(5) Tim Hecker & Daniel Lopatin – Instrumental Tourist
It's fitting that the most sensible collaboration of 2012 is also the year's most potent. Hecker and Lopatin have dealt equally with the alien intangibility of the past. History is written in stone and we can only experience it through its aftershock. To be an "instrumental tourist," a stranger who is wholly essential to the work, one must pursue transcendence from physical limitation. Recovered media is the artifact of an instrumental tourist, one who has long since been gone, but whose footprint continues to influence the "tourists" of today. Every sound on Instrumental Tourist fades in and quickly decays like an apparition, aware of its expiration date, yet intent on leaving a mark before it goes.
(4) Grizzly Bear – Shields
Noticeably more conservative than Veckatimest and less attentive to detail than Yellow House, Shields is the sound of a Grizzly Bear falling into false contentment. The album begins with a wistful allusion to the Ute Mountains in Colorado, where the singer Ed Droste is delivered a "vision dark and cloaked." The members of Grizzly Bear are torn between duty and desire, with the former often winning out. One of the most memorable moments of the album is perhaps "Adelma," an instrumental track that bridges "Speak in Rounds" to "Yet Again." In its delicacy lies simple resignation, a serenity derived from purpose and ultimately circumscribed by it.
(3) Beach House – Bloom
When this album was first released, us at Osprey Radio misunderstood it. We saw it as an exceptionally well-produced, cool-headed reiteration of Beach House's identity and little more. Stepping back, it becomes clear that there is more emotional depth to Victoria Legrand's storytelling than just two-note guitar arpeggios. The imagery is delivered in disjointed strokes like an impressionistic painting, or like memories. Every emotional revelation is paired with an equally enrapturing crescendo. The band's signature clash of cinematic synths and guitar with inanimate percussion feels so familiar merely because it is so perfect.
(2) Swans – The Seer
Understanding The Seer can take quite a bit of investment. On two disks and nearly two hours long, it's not entirely practical to listen to in one sitting. However, take one glance and you'll see why every pulsating beat is well-spent. Every second treads closer and closer to the brink as Swans churn a maelstrom of a musical force beneath their arms. It's enthralling like a free-fall to the death, frightening like a toxin hallucination, and invigorating like a shot of adrenaline. One of the most infectious aspects of The Seer is how every line seems to have an ominous implication in the real world. The triumphant return of Swans is a monster of an album.
(1) Death Grips – The Money Store
The Money Store sounds like a lot of things. It's sounds like a Y2K conspiracy made tangible through concrete and razor wire. It sounds like a tape loop of Rodney King slamming in a circle pit. It sounds like the future of hip-hop or a desolate wasteland of catharsis; it sounds like an intelligent music listener's worst nightmare. But beyond that fight-or-flight instinct that bleeds through every corner of the album, The Money Store is a pounding, pulsing, thought-provoking album about paranoia, technology, racial tensions, and violence. It's a transgressive masterpiece and the catchiest thing dropped in the past 12 months. There's no arguing against it: love it or hate, Death Grips wouldn't have it any other way. – Trevor Johnson
Honorable Mentions:
Sea Cycles – What We Came For
Converge – All We Love We Leave Behind
DJ Baglady – Beloved
Twin Shadow – Confess
Ariel Pink's Haunted Graffiti – Mature Themes
The Tallest Man on Earth – There's No Leaving Now
The Daredevil Christopher Wright – The Nature of Things
Astro – Astro
Lost in the Trees – A Church to Fit Our Needs
Nihill – Verdonkermann
Clinic – Free Reign
Gojira – L'enfant Sauvage
Oren Ambarchi – Audience of One
Oren Ambarchi / Keiji Haino / Jim O'Rourke – Imikuzushi
Roomful of Teeth – Roomful of Teeth
Transmuteo – Dreamsphere Megamix
Transmuteo & 400 Lonely Things – Iscandarian Sunset
Diiv – Oshin
Death Grips – No Love Deep Web
Old Man Gloom – NO
Chromatics – Kill for Love
AU – Both Lights
Killer Mike – R.A.P. Music
Peaking Lights – Lucifer
Kendrick Lamar – good kid, m.A.A.d City
METZ – METZ
Baroness – Yellow & Green
Mogwai – A Wrenched Virile Lore
Action Bronson – Blue Chips
Ty Segall Band – Slaughterhouse
Black Moth Super Rainbow – Cobra Juicy
The Men – Open Your Heart
Sleepmakeswaves – …And Then We Destroyed Everything
Godspeed You! Black Emperor – Allelujah! Don't Bend! Ascend!
Motion Sickness of Time Travel – Motion Sickness of Time Travel
Mount Eerie – Clear Moon / Ocean Roar
Here We Go Magic – A Different Ship
Father John Misty – Fear Fun
Grimes – Oblivion
Tame Impala – Lonerism
Lambchop – Mr. M
Flying Lotus – Until the Quiet Comes
Frank Ocean – channel ORANGE
Scott Walker – Bish Bosch
Earth – Angels of Darkness, Demons of Light II
Prince Rama – Top 10 Hits of the End of the World
Various Artists – 'The Comedy' Original Soundtrack
INTERNET CLUB – VANISHING VISION
Ahnnu – pro habitat
Holly Herndon – Movement
Dolphins Into the Future – Canto Arquipélago
BEBETUNE$ – inhale C-4 $$$$$
Luke Lanonde – Rhythmnals