January: the month that succeeds in providing moviegoers with some of the blandest and worst films of the year. Luckily, Jason Statham's latest action-flick Parker salvaged an otherwise true-to-form month.
I have been a fan of action-star, stuntman, race car driver and total badass Jason Statham ever since I was a kid and watched Transporter 2. When an action flick features Statham in the lead role, what else do you need to know? So the choice for this week's review was obvious.
Parker is about a guy named Parker — very clever, I know — seeking revenge on a group of former colleagues who betrayed and left him for dead after successfully pulling off a heist. Surviving his wounds, Parker pursues them to Palm Beach, Fla., where they are attempting to steal a collection of diamonds.
The plot is better than I expected; it's above average in the writing department. The film is at its best at the beginning and at the — when the two heists take place. Between these two points, a forced romance between Parker and a lonely real-estate agent, played by Jennifer Lopez, drags along and messes with the tone of the film.
For a Jason Statham film, the body count is oddly low: Typically, Statham kills enough people to fill a small graveyard.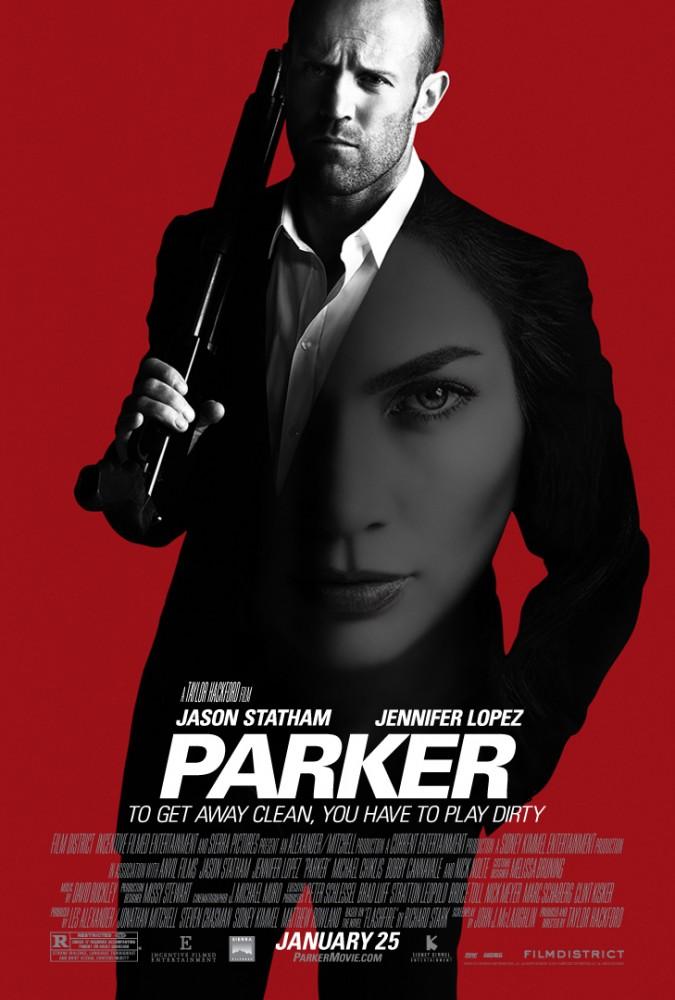 Director Taylor Hackford does a good job with the heist scenes which are well executed and precise. The film has a great cast of supporting characters in Michael Chiklis, Clifton Collins Jr., Wendell Pierce, and even Nick Nolte, who I'm surprised to see alive after the amount of liquor his liver has dealt with throughout the years. The movie gets points for using Wendell Pierce in the role of Bunk: any movie that has an actor from my favorite TV show, The Wire is worth watching.
What I found particularly funny about Parker is that for a portion of the film — for the first time in Statham's career —  he tries to shed his British accent in order to pretend to be a Texan, and pretend he does.
The only nitpick I have is that Jennifer Lopez's part should have been rewritten, or excluded entirely from the film. Why is it that a one-dimensional love interest, more often than not, is shoe-horned into action movies? It distracts from what the film is trying to achieve, and otherwise seems out of place.
Parker is enjoyable, but i suggest waiting to for it come out on DVD, rather than paying the big bucks for the big screen.