Seeing The xx in concert makes their recordings sound flatter than a pancake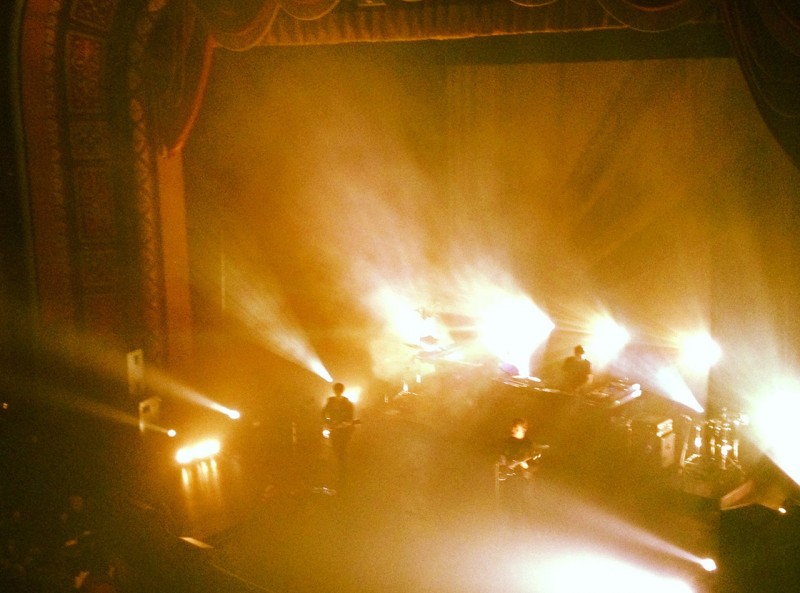 There are some artistic expressions that are crafted for a specific venue or medium. Select stories are meant for the big screen, and others are able to elicit an emotional response only through words — a book that just can't be put down or a song we have on repeat.
Like watching your favorite book slowly die in front of your eyes on the big screen, seeing your favorite band live for the first time — performing in a manner that suggests they've had too many narcotics and/or amphetamines — is an equally disappointing experience.
What's far less common is seeing a band you don't particularly enjoy and having it blow you away during a live show. That moment of serendipity is as pleasing as it is rare.
I am not a fan of the indie pop outfit, The xx. I went to their concert expecting a poor performance.
I don't find their music particularly riveting — it doesn't move me to my core, and their musical abilities are nothing special. Recorded, they sound just like any other indie band trying to let their music's ambience talk loud enough to drown out their lack of musical ability.
Their body of work blends together, more or less, into three different songs — take a small sample of a few songs, any of their songs, and you just as well have heard them all. But, again, every artistic expression has its proper medium.
For The xx, no recorded album or radio play can do what the band does onstage in a live performance.
During The xx's Feb. 5 show at the Florida Theater, the first element that stuck out was the crowd. The boisterous applause emitted by the mass of spectators was profound. It attempted to shut up my thoughts of cynicism that desperately fought to write the band off — and partially succeeded.
The crowd's approval justified the music as good: and the music was obviously good because so many people were clapping and cheering. It was as if the applause was part of their music — part of their attack. Hands roared after gaps in the music; complete silence would never do.
Simple but poignant chords displaced the air, while the band's male and female lead singers, Oliver Sim and Romy Madley-Croft, exchanged verses back and forth in what was as much conversation as it was singing. The third member of the band, Jamie Smith, lurked in the back portion of the stage, playing percussion and creating various techno beats.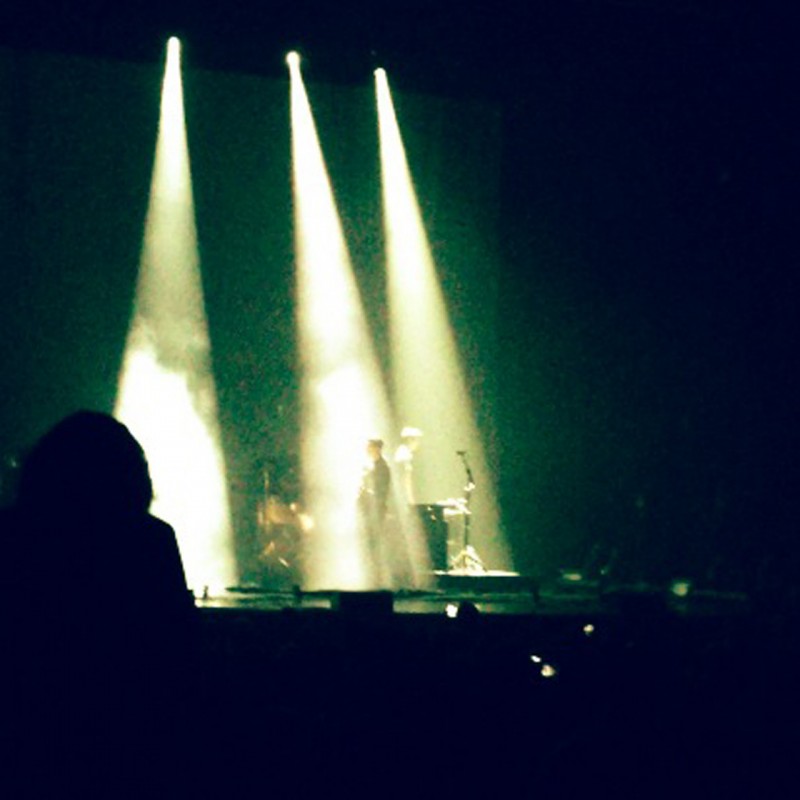 And then there were the lights. The light show created the effect of serene isolation — you might think you were the only one in the theater, gazing at this miniature solar system of fluorescence, until the lights would zero in on individuals in the crowd as if the theater was on a manhunt for some fleeting criminal.
Despite the abundance of lights, the stage was kept mostly dark. Except for a couple of color illuminations and simulated lightning strikes, the band remained visually anonymous. This anonymity played into the group's theme of mysteriousness. This persona is a major part of The xx's appeal, because with the few words they did speak, they said them in dark alluring british voices in simple, direct sentences. The girls would "ooh" and "ahh" when Sim said a few words, seldom as this was.
The xx live takes the traditional medium of live music a step further. The slow, uncomplicated music and monotonous voices, along with the simultaneously lit-up but dark stage, creates a relaxing atmosphere. Despite the fact that I'm not a fan of their music, and that I don't find them to be outstanding musicians, they have accomplished a notable feat: transforming simplicity into elegance.
The members of The xx are more than musicians, they are showmen.