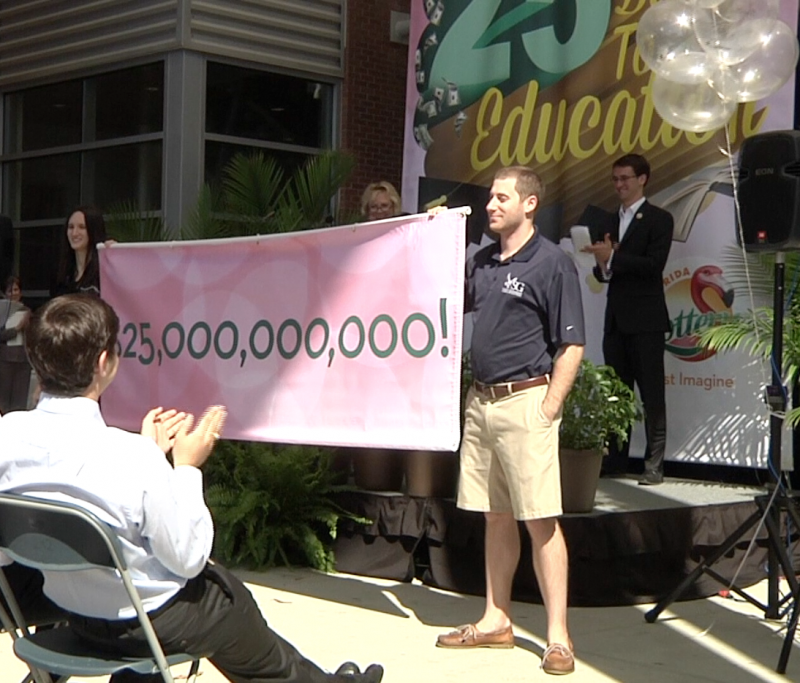 The Florida Lottery came to UNF March 25 to celebrate its 25th anniversary and unveil its new slogan — "25 Years, 25 Billion in Education".
Megan Dougherty, senior public affairs specialist at the Florida Lottery, said, "We try to go to all our campuses."
In addition to the anniversary, the Florida Lottery celebrated its total contribution to Florida's Educational Enhancement Trust Funds — $25 billion over 25 years.
The Florida Lottery, which funds the Bright Future Scholarships available to Florida students, was created in 1986 as a way to generate additional funding for the state's 67 school districts.
Email Sarah Ricevuto at [email protected]