Dishcrawl comes to Jacksonville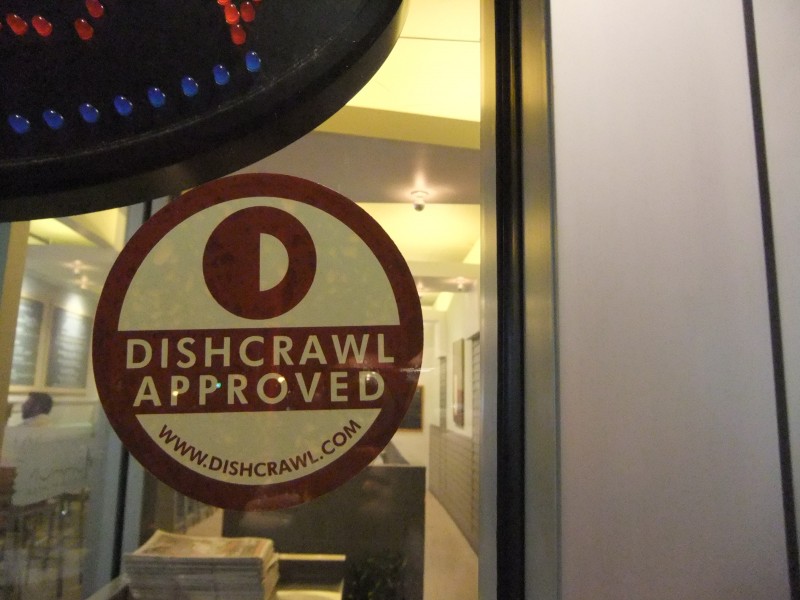 It's like a pub crawl, but with food.
At least that's how Dishcrawl describes itself. Attendees visit four restaurants in the same area of town in the span of about two hours and have a sampling of food at each place.
Dishcrawl started in San Jose and has since spread across the U.S. and into Canada.
Jacksonville's first ever Dishcrawl took place March 13 in Atlantic Beach.
Our group met Jacksonville's Dishcrawl ambassador, Lauren Haynes, at Ocean 60. We had each received an email two days before telling us where to meet, but the three other destinations remained a mystery.
The 38 attendees spanned from young professionals to retired couples. My roommate and I were the youngest ones in the crowded room, but age didn't seem to matter in the friendly atmosphere.
A few stuck together in the groups they had come with, but, like most, we used the opportunity to network, chatting with people that ranged from a quirky retired music teacher to a food truck owner to an ESOL teacher.
Spending 30 to 45 minutes at each place, we moved from Ocean 60, to Ragtime Tavern, to M Shack and then finished out with dessert at Joseph's Pizza.
Each restaurant served a selection of three appetizers. Just to name a few: we had mussel ceviche at Ocean 60, a crab cake and shrimp at Ragtime, burgers at M shack and a cannoli and gelato at Joseph's.
Everything was delicious, but the event satisfied more socially than physically, as the servings were small.
Dishcrawl is great if you want to be introduced to new restaurants and socialize with a crowd you wouldn't come across at UNF, but at $45 a ticket, it's a bit pricey for a college budget, especially considering the minimal amount of food served.
A good alternative would be to hold your own dishcrawl by gathering a group of friends and each pitching in to share appetizers at several different restaurants. This might even be a nice break from your regular weekend "pub crawl" of sorts, both for your stomach and your wallet.
Email Dargan Thompson at [email protected]