Review: Little Theatre Jacksonville volunteers keep drama theater alive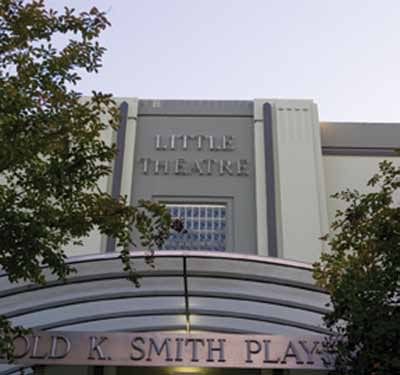 To work for free, you must possess a true die-hard passion for the end result you expect. And when you love what you do, it exemplifies itself through excellence.
Perhaps this is the secret of distinction for Theatre Jacksonville, a volunteer-based community theater whose quality productions have kept the crowds coming back since the first curtain-rising in 1938.
Based in the heart of San Marco, proudly boasting the title "Little Theatre" above its entrance, Theatre Jacksonville's mission is to "create opportunities for community participation in theatre artists," according to its Web site. All productions are the epitome of community involvement as many working hands come together, creating a performance where less than perfection is never an option.
Since the surprise suspension in August of all performances by the Alhambra Dinner Theatre, Jacksonville traditionalists have few options left when desiring to break free of the mundane dinner-and-a-movie date. Thankfully, the work of this non-profit organization is keeping the tradition of live theater alive and kicking, despite economic times. Instead of reenacting scenes from "Grease" and "Annie" like the Alhambra, Theatre Jacksonville caters to a more mature, pensive audience who can appreciate, for example, the subtle wit and cynicism of Oscar Wilde or even original dramatic literature by local playwrights.
Undoubtedly there is much to be learned from bouncy, fire-headed Annie, but a more intellectually exhilarating performance is usually more appealing to university students.
Directed by George Ballis, the current running production until Oct. 4, "The Importance of Being Earnest," by Wilde is the optimal example, proving that when something is good, it will endure. As Wilde's biting and radical drama survived centuries, Theatre Jacksonville, founded in 1919, is following suit.
Overflowing with satire and double entendres, this comedy depicts the story of two men who lead a double life and blame their escape from social obligations on alternate personalities.
From their Sept. 18 performance, it was obvious the actors had meditated on and devoured their scripts, as each line was emoted clearly, precisely and most importantly, with passion. Out of all the talented actors, one in particular deserved roses thrown at her feet before the curtain took its final fall: Harolyn Sharpe who played Lady Bracknell, the disapproving mother of the desired Gwendolen. Her performance convinced viewers she was merely living, and not acting at all, as each word was conveyed with confident self-righteousness, perfectly suiting her character.
The set design was simple, yet sufficient, focusing the audience's attention more toward the amusing dialogue and meticulous costumes. It's almost unbelievable to think one person could customize such elegant fashion designs of the late 19th century, yet Tracy Olin manages to wear two hats as costume designer and box office manager for Theatre Jacksonville.
However, not all UNF students enjoyed this particular production. UNF senior psychology major Brecken Baggs has been involved with drama and theater for over a decade.
"I kind of expected more from community theater, more from their acting," she said, mentioning examples of actors turning their backs to the audience and an inadequate background set.
All students can attend the final dress rehearsal for main stage productions for $2. Regular ticket prices begin at $20 for students with an ID, and student "rush tickets for $10" are available the day of the performance on Thursdays and Sundays.
Thanks to their production partner, the River Branch Foundation, Theatre Jacksonville remains Florida's longest running community theater, featuring their 90th season of productions.
With continued donations and volunteers from Jacksonville locals, this Little Theatre's curtains will continue to rise.