Woman robbed in Arena parking garage
A woman was allegedly robbed Wednesday morning in the Arena parking garage.
According to the University Police Department, the robbery took place around 11:15 a.m. on the third floor of the parking garage located next to the Student Union.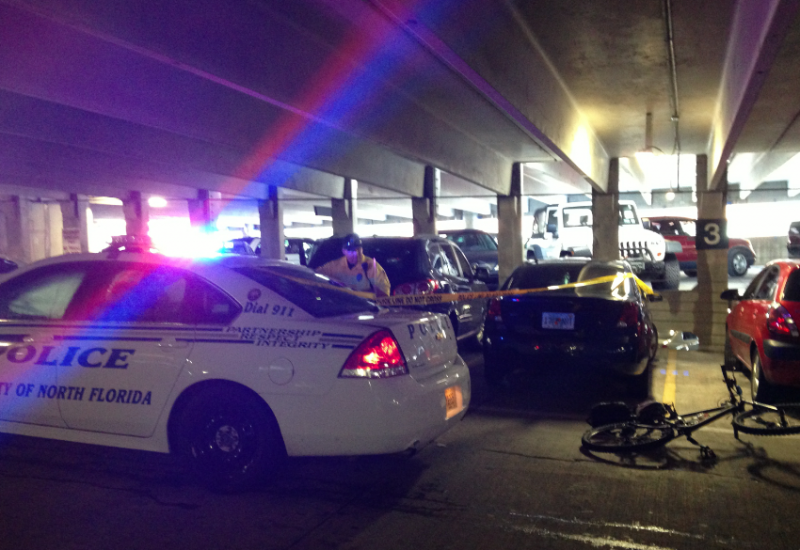 After leaving the UNF bookstore, the victim was walking to her vehicle, a black Hyundai SantaFe, when she was approached by a white male wearing a green hoodie.
The man shoved an object into her back, pushed her, grabbed her purse and ran, according to UPD.
UPD is on the scene and has surrounded the victims car with yellow crime tape.
The suspect is still at-large.
The victim is currently being interviewed by UPD.
Anyone with information is asked to call the UPD at 904-620-2800.
UPDATE: The woman who reported being robbed to the University Police Department on Sept. 14 admitted she made up the story later that day.