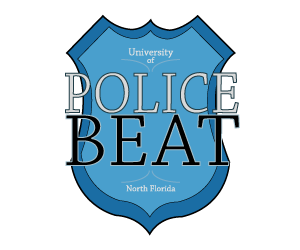 A tentative court date of July 18th, 2013 was set for Joshua Hott, who pleaded not guilty June 10, 2013 on video voyeurism charges.
According to a University Police Report, Hott was turned over to JSO after the incident took place on campus May 30.
The police report says the victim was in a stall in the Fine Arts Building restroom when he noticed the suspect holding his cell phone between the partition and wall. The victim says when he ran into the lobby yelling, the suspect ran outside while pulling up his pants.
While a stranger noticing the incident contacted UPD, the victim and his two parents restrained the suspect until police could arrive.
Police asked the suspect to view his cell phone and laptop and he consented. When police examined his phone and laptop they found a video of the victim as well as other videos of potential victims.
UPD did not release the name of the victim because they said it was a sex crime.