UNF faculty, student researchers patent sensor technology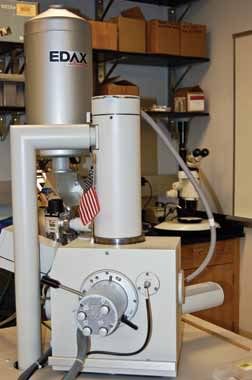 UNF faculty and students have invented and patented technologies that could very well end up in your future, either through commercial products or governmental endeavors.
This research, led by Dr. Jay Huebner, adjunct professor in the chemistry and physics departments and founding professor for about two and a half decades at UNF, has been and will continue to be on-going.
The teams, which in total have been composed of over 115 students, have focused on developing new types of sensors.
"You may have heard in elementary school that we have five senses, and that's bologna," Huebner said. "We have all kinds of senses that help us keep track of not only our internal state but as well as provide information about the external world."
These paid students are not just science majors but also engineering, physics, computer science and mathematics majors. Huebner said that even a few "business college folks" found commercial applications which are being considered by Florida-based companies Prioria Robotics, American Research and Development and more.
Erica Mejia sees the project as a "transformational learning opportunity" for all involved, as she began working on the project as a graduate student. Mejia has since earned her master's degree and been promoted to full-time research coordinator with the project.
"The work is unique and the opportunities that I and the rest of the team have had working here have been really good, especially for students," she said. "It gives them a really excellent opportunity to see every aspect of having a grant."
Huebner has obtained a variety of grant funding over time, but for the past five years, the U.S. Department of Defense has contributed the most toward the project — over $5 million.
"There are some restrictions put on what I can talk about," Huebner said regarding his "major client" – -an organization called the Edgewood Chemical Biological Center, which according to its official Web site is the "nation's premier authority on chemical and biological defense."
The new sensors
This funding has led to the project's inventors' four new sensors. One has been patented — the photo-electrical chemical sensor — and three others are in the process of being patented  — nanocrystalline indium tin oxide solid state gas sensors, nanocrystalline indium tin oxide enhanced quartz crystal microbalance sensors and photo-electric microbe sensors.
The researchers' No. 1 strength in these sensors is also their No. 1 goal, Huebner said.
"Many people that study sensors … try to mimic the sensors that nature has," he said.
Think of an everyday mechanical sensor like a thermometer that contains mercury or red alcohol. Now think of an everyday electrical sensor like a digital thermometer. UNF's sensors defy both concepts, Huebner said.
"A thermometer measures temperature. That's it. These sensors are what we call platform technologies; they can measure over 100 different [materials]," he said.
The nanocrystalline-based sensors can only be measured using an electron microscope and are able to detect natural gas, explosives, alcohol and much more.
The photo-based sensors use light and contact to work, similar to nature's sense of smell, taste and sight.
The photo microbe sensors detect viruses and other bacteria. But the photo chemical sensors detect materials in wet environments, similar to the natural sensor environments of your sinuses and tongue.
Huebner said that science and law work together "energetically" and continually when it comes to the UNF-invented sensor patents. UNF obtained patent No. 7,354,770 for the photo-electric chemical sensors and has applied for three additional patents, as well as additional revisions to those claims, he said.
"It's on-going work. It doesn't look like to me it's going to have an end, because we keep finding new things to do with [sensors]," Huebner said.
Though Heubner said obtaining and broadening patents is a long and complex process, he is confident enough to claim the discoveries as UNF's.
"I like to call those UNF-invented sensors," he said.