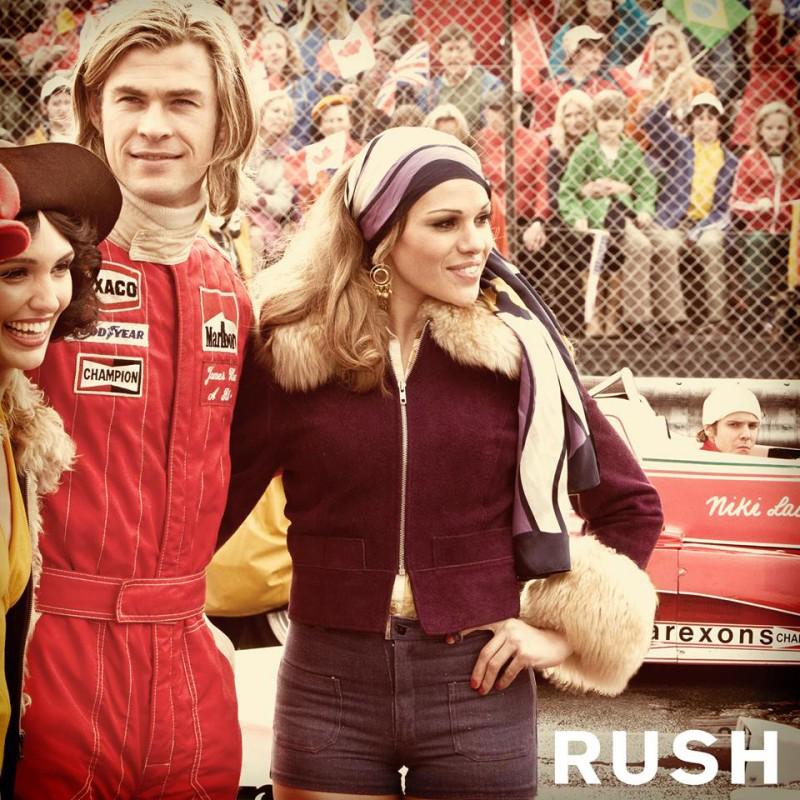 Hazardous speed, rivalry and women. "If there's one thing men love more than women, it's cars," one character in Rush said.
Rush takes place in the 1970s and follows the famous rivalry between two Formula One drivers: British James Hunt and Austrian Niki Lauda. The sport is a dangerous type of racing in which fatality isn't rare. The movie tracks the careers of the two drivers as they battle each other to be world champion.
Director Ron Howard, Hollywood's renaissance man, is known for directing whatever kind of movie he's given. He's filmed everything from comedy to sci-fi to drama. While the reception of his films has been as varied as the genres he picks, Howard always seems to do well in the character department. Howard and writer Peter Morgan both do a spot-on job of covering the details and achievements of the two drivers' careers. While the racing scenes are exciting, Howard has never really been an action director, evidenced by his use of CGI to film the car crashes. This method gives scenes a surreal look, but I prefer the realism of actual cars crashing. Let's be honest, practical effects are much cooler.
The film's strength is in its two leads, Chris Hemsworth and Daniel Bruhl. Hemsworth nails the character of the alcoholic, womanizing, reckless, adventure-seeking and aggressive James Hunt, whose fear of racing is equal to his love for the sport. Bruhl is excellent as the cold, methodical, egotistical and brilliant Niki Lauda. Lauda may be the smartest of all the racers, but his brutal honesty often leads people, including his teammates, to view him as insensitive. Most of the supporting cast provides good performances — almost all of them are no-names except for Olivia Wilde and Natalie Dormer, better known as Margaery Tyrell from Game of Thrones.
Legendary composer Hans Zimmer produces an epic score that fits well with the adrenaline-fueled set pieces of the races. The cinematography accurately portrays the thrilling experience that is Formula One racing by switching between first and third person point-of-view of the cars on the track.
All in all, Rush is a fun racing flick that does a good job of painting the character portraits of theses two famous racers.
4 out of 5 stars