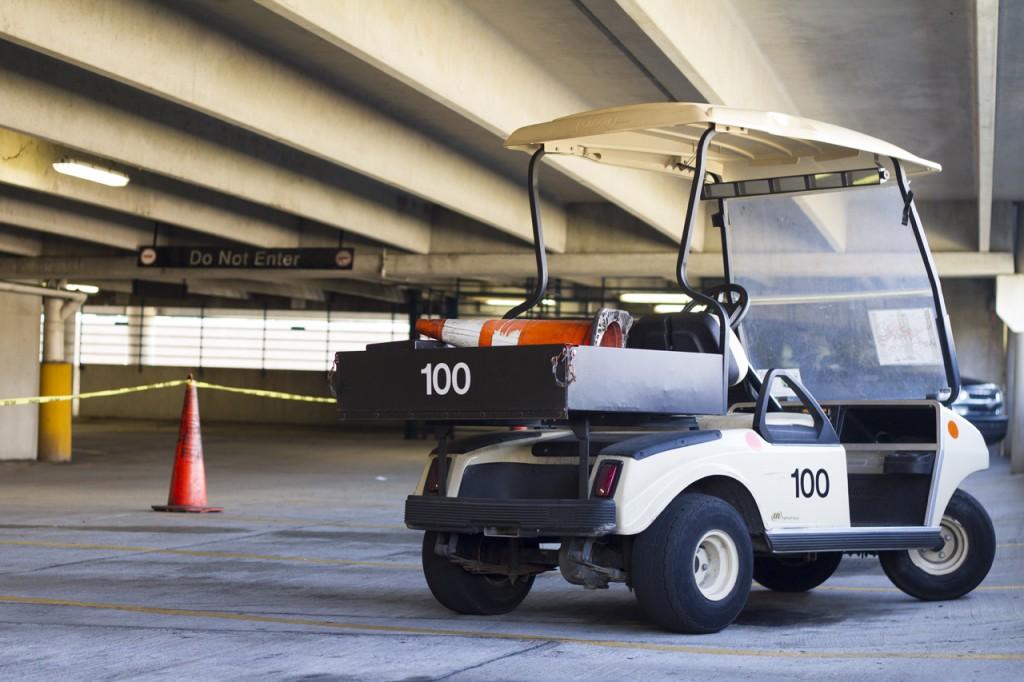 Garage 38's second floor lost 230 parking spaces from 5 p.m. Jan. 20 till 7:30 p.m. Jan. 21 because they were blocked off for patrons of a Presidential Lecture.
George Androuin, Director of Parking Services, said the final decision on this parking situation was made by the President's Office.
He said they took into consideration that students have paid for the ability to use these parking spaces and that the university is generally busier the first month of classes.
Androuin said, because of time, it was decided that visitors who do not frequent the University needed the convenience of being able to park nearby and walk over to the event.
He said he felt that students should be used to university parking and arriving early enough to find parking somewhere else if they had to, while a visitor may not know where to go if spots were not blocked off for them.
Jennifer Arck, a Senior majoring in Finance, said she thinks the University should make the event goers park far away, not students who are paying for permits.
Arck now parks in Lot 18, but said she used to park in the garages and got sick of the way the university would block spots off for non-students.
Senior and Mechanical Engineering major Nikolay Semenov said he was not sure what he thought of the spots being blocked off. He said he was surely not outraged by it, but did not necessarily think it was fair.
Neither student was aware that the university had blocked off the parking spaces.
Email Tiffany Felts at [email protected]