ESPN initiative has UNF in mind for 2015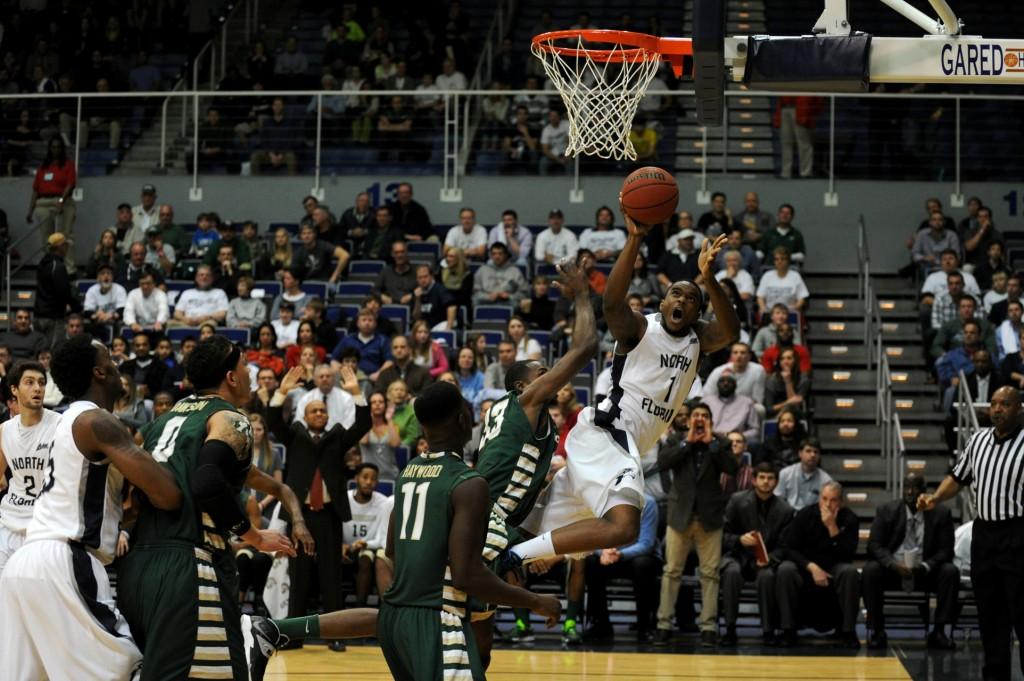 The Atlantic Sun Conference and ESPN have been working hard on an emerging partnership that enables each school in the A-Sun to film and produce their own home games which are then broadcast by ESPN3.

The partnership began two years ago with USC Upstate and Lipscomb producing a total of 22 games for ESPN3. This season sees the addition of Florida Gulf Coast University and Northern Kentucky joining the self-producing partnership.

The amount of broadcasts also jumps from 22 games in the initiatives first year, to a total of 120 games for the 2013-2014 season.

These schools have an entirely on-campus production staff that film and produce ESPN quality broadcasts and are streamed via the WatchEspn App on mobile devices and on ESPN3.com.

So when can you watch UNF basketball games on your phone or tablet?

Matt Wilson, Senior Associate Commissioner for Championships and Communications for the A-Sun, said plans are in place to move forward with the A-Sun.

"The A-Sun's goal is to have all members producing ESPN broadcasts through our initiative and partnership with ESPN by January 2015," Wilson said. "That has been approved by our president's council and that's the way we're moving forward."

The infrastructure and necessary equipment to produce games at the quality ESPN expects are two of the main things holding UNF back from being the next A-Sun school to join this partnership, according to Wilson. However, he was optimistic about the Ospreys, and all other A-Sun teams' future.

"I think all of our schools either have the infrastructure, technology, and ability to do it or have a plan in place to get there," Wilson said.

UNF's Athletics Marketing and Promotion Director, Robert Harper, had no comment.